What Is It Worth?
October 21, 2019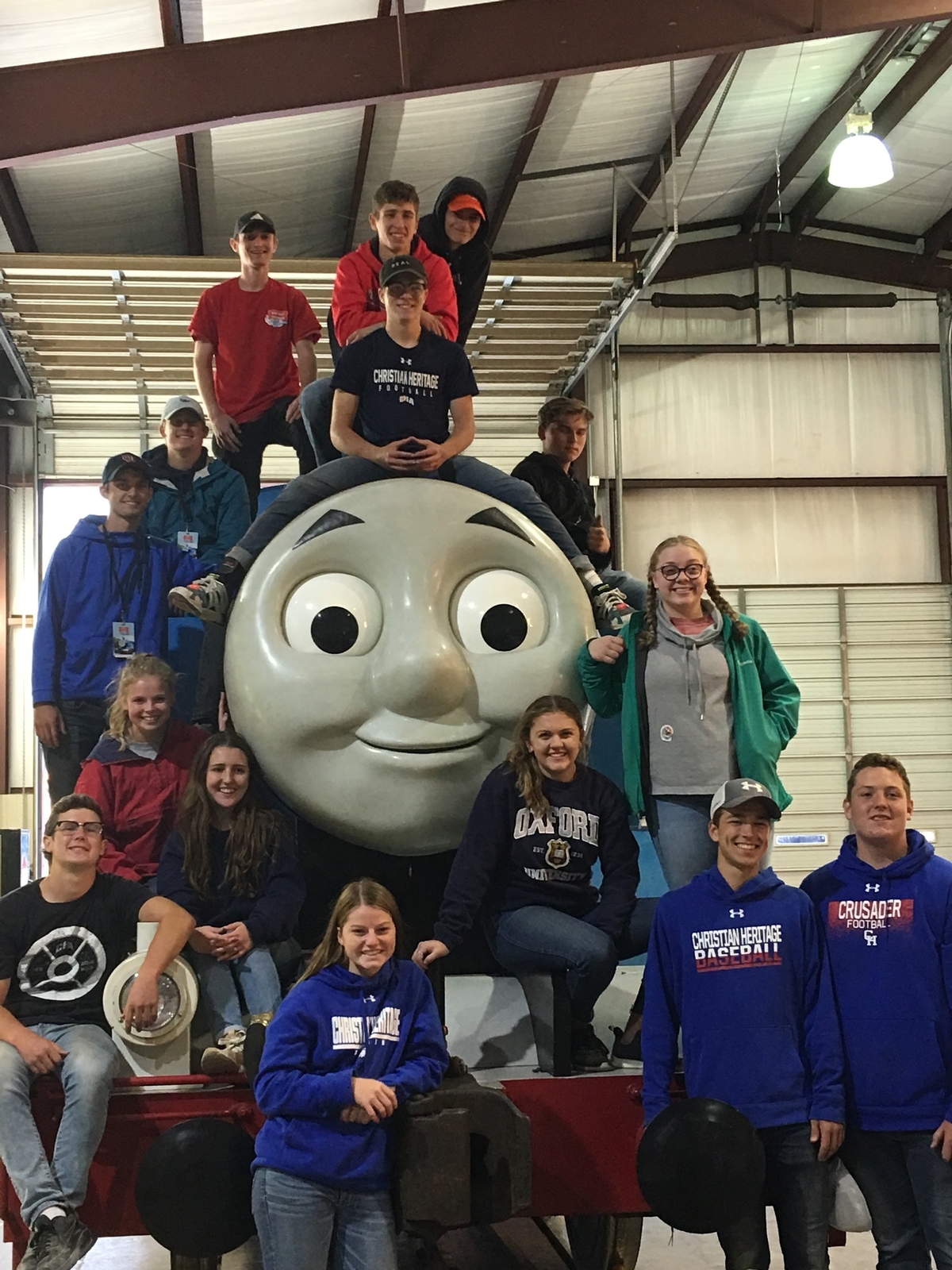 What is the goal of education at Christian Heritage Academy? Our mission statement declares that "the ultimate goal of the Academy is to produce true Christian scholars who will be used of God to propagate the Gospel throughout the whole world and to restore our American Christian Republic to its historic, Biblical foundation." We accomplish this goal at CHA through distinctives in our methodology.
First, we teach from a Providential view of history. We believe that history is "His" Story. God works in the lives of people to accomplish His plan. In each subject using key individuals and Christian timelines, known as our Chain of Christianity, our teachers have researched their subjects to determine God's origin and purpose.
Secondly, we teach students to reason Biblically in each subject using our distinct five-step method. This is modeled first by the teachers as they research their subjects and identify the principles of their subject which underpin their curriculum and serve as the biblical basis for their course. From PK-12th grade, our students are trained to think and reason Biblically in assignments and classroom discussions. This method requires students to define their terms to bring clarity to the discussion. Once the topic is clearly defined, students research the Scriptures to analyze the Biblical worldview implications. Thirdly, students are asked to relate the topic to their lives or culture. Students engage the culture through the last two steps of recording and rhetoric. It is through writing and conversations that our world is impacted for Christ.
Another distinctive is the training the students receive through missions at CHA. Each class from PK- 12th grade has a mission project. In the secondary, each class has a missionary for whom they pray for and support. At Christian Heritage, summer missions are a vital part of our school program. This week, the secondary students had a special chapel service each day to highlight the mission trips for last summer and showcase what God is doing around the world. This summer, CHA will have trips to Roatan, Honduras, Mexico, Milwaukee, WI with LeaderTreks, and Germany.
Finally, from the founding of our nation to God's continued plan of liberty, students are presented with a gospel purpose for the nations. Students in 6th grade participate in the Washington DC trip and learn about the role of government and the importance of Christian self-government. As seniors, students visit Plymouth and Boston, as a capstone to their studies in the birth and purpose of our nation. These capstone trips are the culmination of learning at CHA. It is not an ordinary senior trip. It is distinctive of CHA. Above is a picture of juniors and seniors working at Thomas the Train in September. Mr. Clay does an outstanding job of organizing fundraisers which include fun lunches, the senior silent auction, t-shirt sales, and Thomas the Train. The funds raised are applied to each senior's trip account. If you would like to learn more about these capstone trips, you may visit https://www.cha.org/student-life/traditions.cfm.
In a world that is in desperate need of Christ and Truth, CHA is committed to producing Christian leaders in every sphere of society. What is it worth? Eternity.
Have a great week!