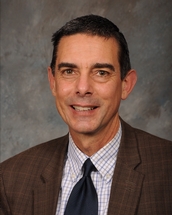 Who are we?
Christian Heritage Academy has been providing Christian education and training since 1972 with a vision of training American Christian leaders for every sphere of society. CHA is a fully accredited, private Christian school serving families of the Oklahoma City metropolitan area from grades Pre-K through high school. Committed to excellence in academics, athletics, and the fine arts, CHA is sending out leaders prepared to influence others for the sake of Christ and the glory of God.
CHA offers its students great opportunities, both in and out of the classroom, such as dual credit enrollment, competitive OSSAA athletics, student leadership programs, and annual foreign mission trips. Add to those distinctives a safe, family-like atmosphere among the student body, faculty, and staff and you have an exceptional school in which to enroll your children.
Graduates of CHA can be found in a variety of influential vocations in the arts, education, politics, law, finance, business, media, missions, and church ministry. And many of them attribute their successes to the start they received at Christian Heritage Academy.