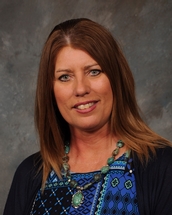 Elementary Program
One of the primary goals of Christian Heritage Academy's elementary program is to teach children how to learn, providing them with the basic tools of scholarship and ultimately creating independent scholars. Daily Bible instruction and weekly chapels give strong Scriptural support. Every student receives instruction in art, music, and physical education; and a variety of fine arts experiences and age-appropriate extracurricular activities provide vital learning opportunities. Field trips and special days allow students to apply their learning experience.
The Pre-K and K levels work to encourage and enrich the natural development of learning while building the foundations of basic academic skills. The seeds of the educational process are planted through the introduction of phonics, mathematical patterning, poetry, geography, history, science, and the arts. If you have questions regarding your child's preparedness for pre-kindergarten and kindergarten at CHA, read the School Readiness booklet and download the supplemental information for guidance. A prerequisite for submitting an application for our pre-kindergarten program: applicants must be fully potty trained.
Grades 1-3 strive to develop those planted seeds into roots which produce Christian character. Qualities which promote academic success are developed. Basic academic skills are mastered in reading, writing, and arithmetic. The ability to reason is nurtured in a structured environment.
In grades 4-6, students are trained to build upon the foundational skills and habits of learning established in the earlier grades. To begin preparation for secondary levels of learning, instruction in biblical reasoning is intensified and the core curriculum is deepened to include educational leadership opportunities and public speaking.