Distinctively CHA
October 14, 2019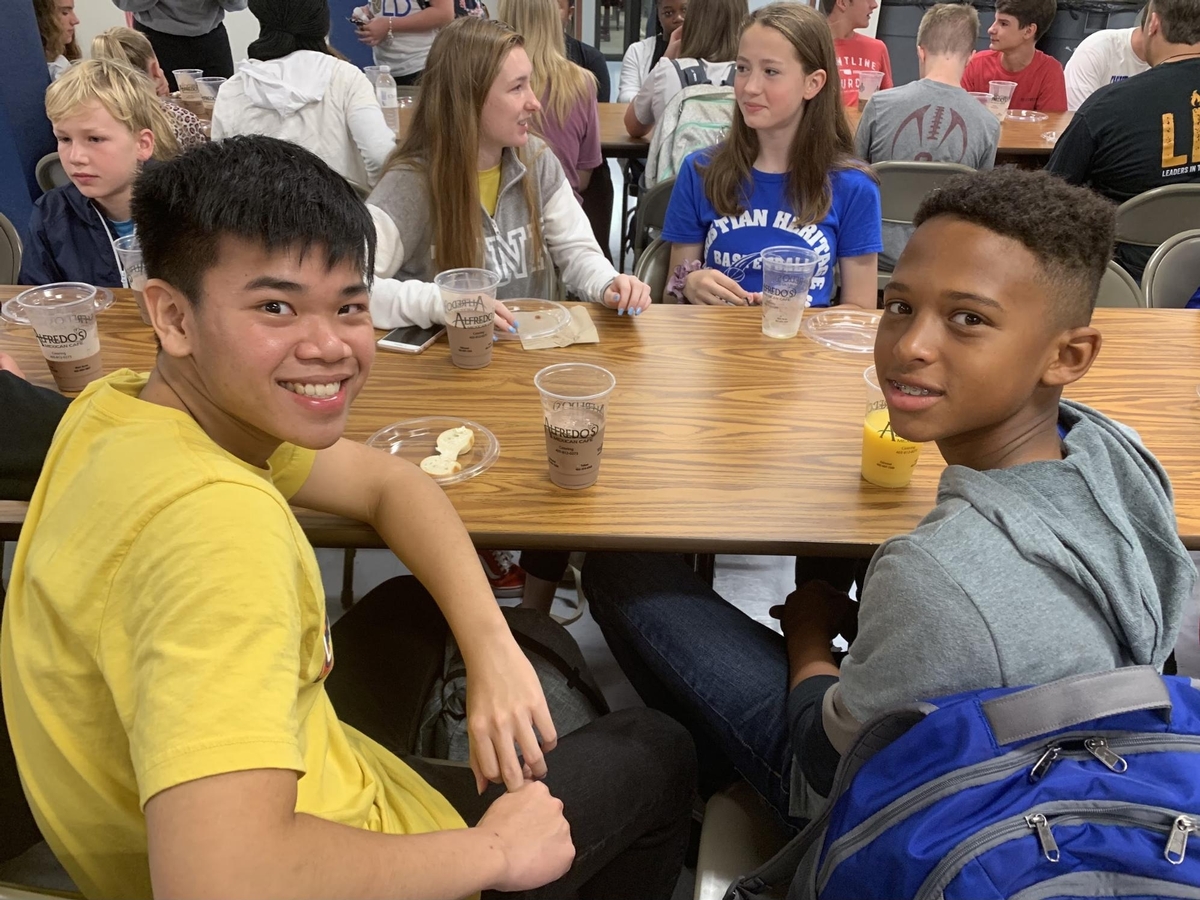 Each year, our senior class pairs with the incoming seventh-grade class. This program is known as "senior buddies." The senior buddies write their seventh-grade buddies throughout the year and hang the notes on their lockers. After See You at the Pole in September, the seniors hosted a breakfast for their buddies in the cafeteria. They created intentional questions to get-to-know their buddies. This program is an opportunity for seniors to invest in underclassmen.
Another mentoring opportunity is chapel chats. Chapel chats are held each quarter during chapel time. Senior men are grouped with younger men and senior ladies are grouped with younger ladies. The seniors teach a Bible lesson and pose discussion questions for the group. There is also a time for the chapel chat groups to build relationships. Chapel chats are an opportunity for seniors to lead and for students to engage in meaningful relationships.
One of the things that makes CHA special is the opportunity to build relationships with underclassmen. Class sizes and proximity allow students to know each other. Our athletic coaches also do a superb job of allowing varsity players to invest in younger players through sports camps and practices. These opportunities leave impactful impressions on the lives of younger teammates.
This year, God has blessed CHA with over 617 students enrolled. Because of the Opportunity Scholarship Fund, 105 of these students received a scholarship to provide them the opportunity to attend CHA. The Opportunity Scholarship Fund is a program established by the state of Oklahoma which allows taxpayers to divert some of their tax dollars to the private institution of their choice and receive a tax credit. This year, because of the generous tax donors at CHA, we were able to award $389,813 in scholarships.
Would you please prayerfully consider learning more about OSF and how you may use some of your tax dollars to give other students the opportunity to attend CHA? We are hosting informational breakfasts and lunches on October 31, November 14, November 21, and December 5. Breakfasts will be from 7:30 am-8:15 am in the Alumni Room. Lunches will be from 11:30 am -12:15 pm in the Alumni Room. All events are free and anyone (parents, grandparents, business owners, friends) who is interested in learning more about this opportunity is invited to attend.
We are grateful for the opportunity that God has given us to train more students to be leaders in every sphere of society.
Have a wonderful week!
Susan Elaine DeMoss, PhD
Associate Headmaster
September 30, 2019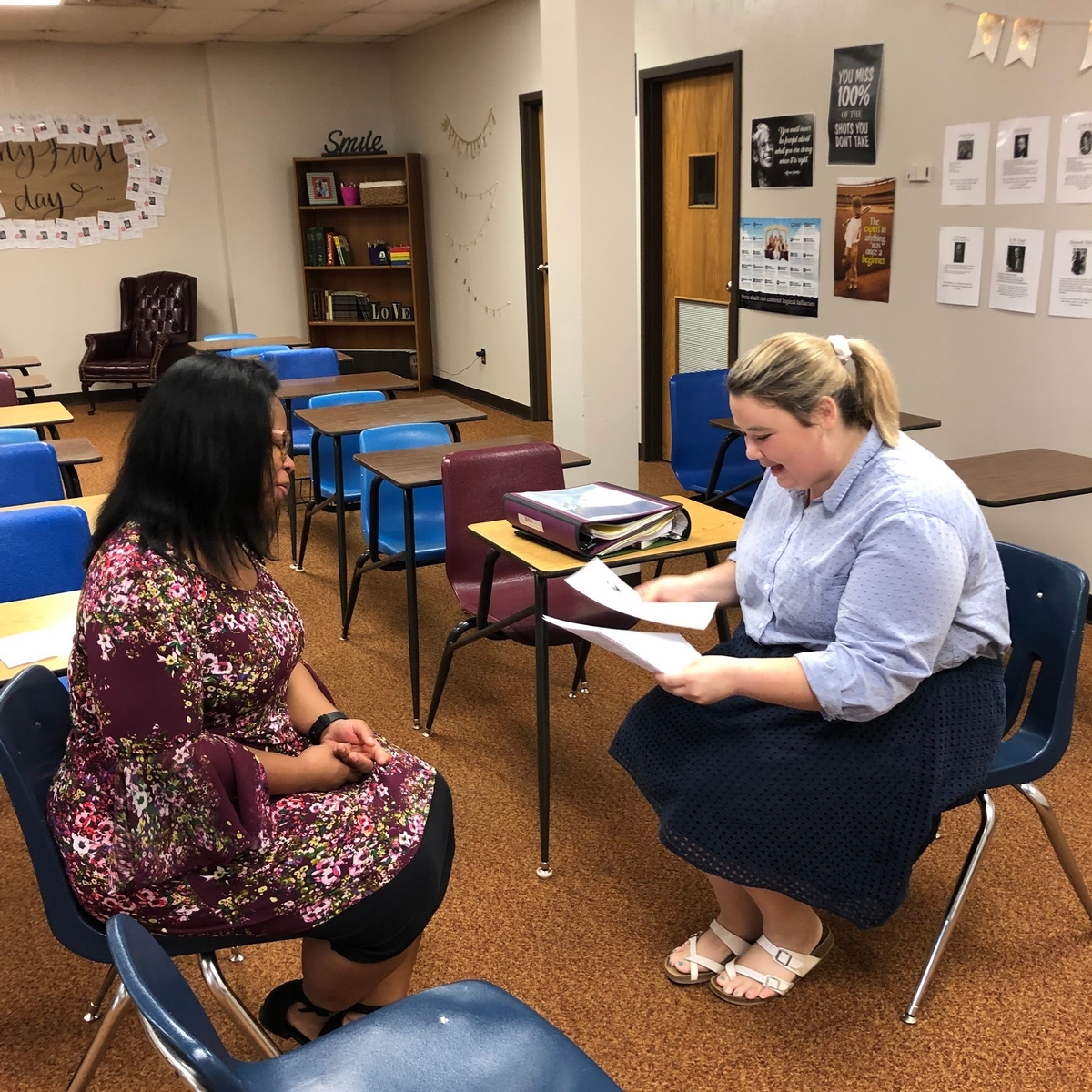 Christian Heritage Academy's mission is to assist the home and the church in building a solid foundation in the life of each student. Deuteronomy 6:5-9 states, "You shall love the Lord your God with all your heart and with all your soul and with all your might. And these words that I command you today shall be on your heart. You shall teach them diligently to your children, and shall talk of them when you sit in your house, and when you walk by the way, and when you lie down, and when you rise. You shall bind them as a sign on your hand, and they shall be as frontlets between your eyes. You shall write them on the doorposts of your house and on your gates."
With parents being the primary teachers of their children, it is a gift to partner with each of the families that God has brought to CHA. Parent conferences are a time for parents and teachers to strengthen this partnership. This year, CHA had one of the largest parent conference turnouts in the history of the school. Parent conferences allow both the home and the school to see a fuller glimpse into the life of the student, to pray for the student, and to encourage the student to "excel still more" as 1 Thessalonians 4:10 states.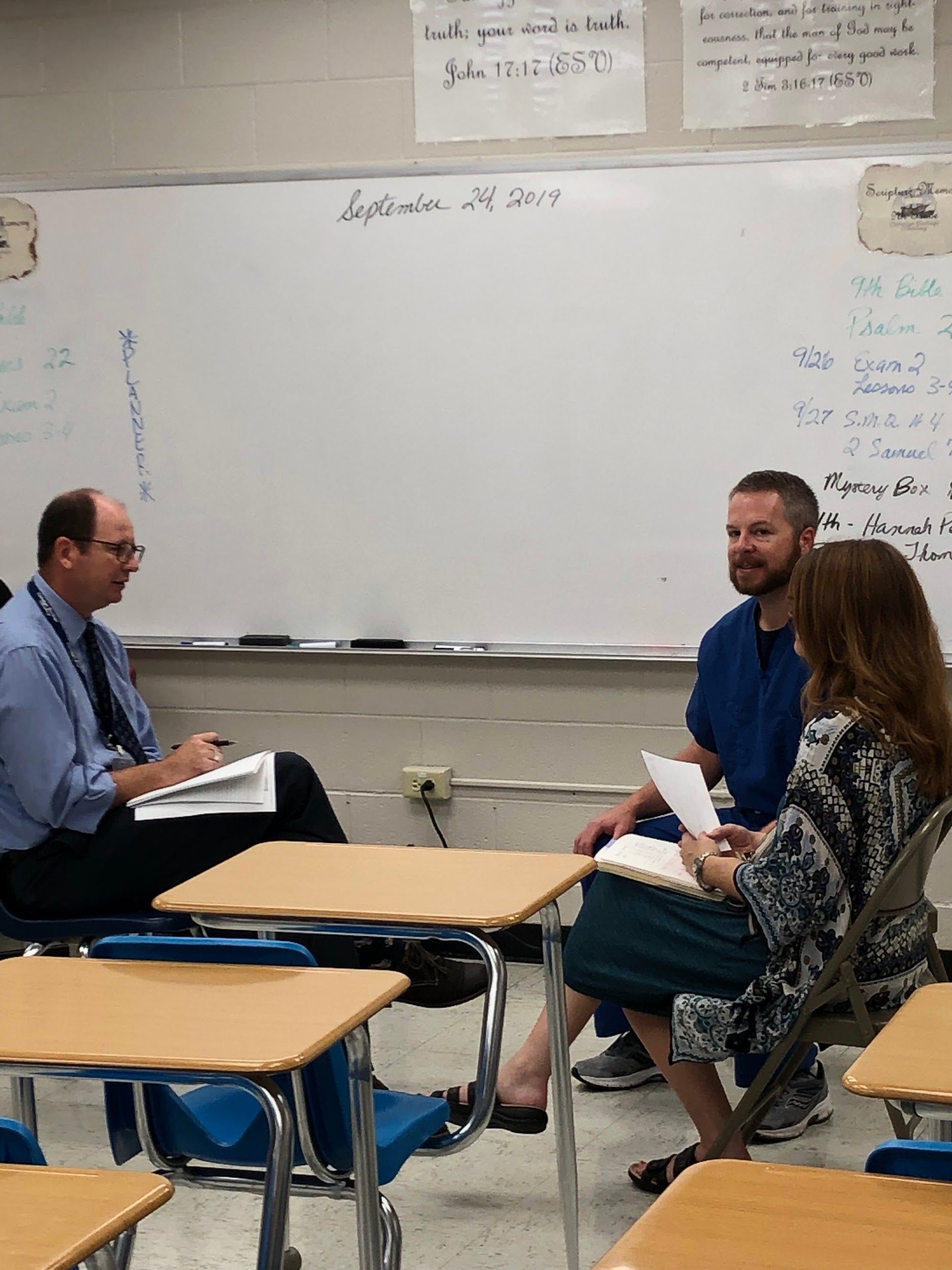 I am thankful for the investment that our families make in the lives of their children every day. The hours spent reading to your children, eating dinner at the dinner table, attending extra-curricular events, providing boundaries, and having intentional spiritual conversations are investments that will reap a lifetime of rewards. I am thankful for the teachers who diligently prepared for these conferences to make them meaningful. I am thankful for the staff who greeted our parents throughout the day.
Thank you for allowing us to partner with you in this endeavor. We are thankful that the Lord has brought you to CHA.
For His Glory,
Susan Elaine DeMoss, PhD
Associate Headmaster

September 27, 2019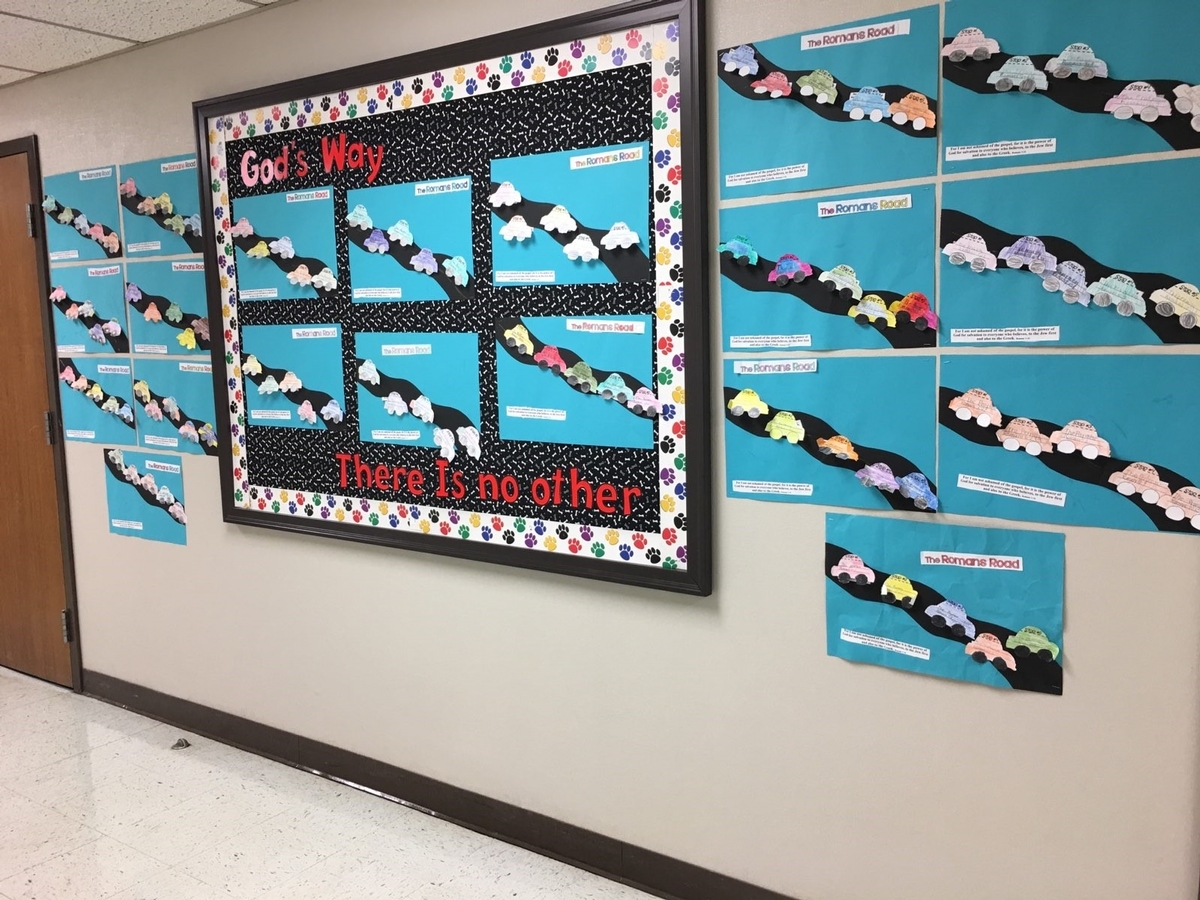 Barna Research reported in 2017 that "one out of every five adults (21%) strongly affirms a personal responsibility to share their religious beliefs with people who hold different beliefs than they do." The article went onto state that "Fewer churches emphasize and equip people for evangelism these days, and the results are obvious and undeniable."1
What are obvious and undeniable consequences? Eternity.
Matthew 28:19-20 commands every believer to "Go therefore and make disciples of all nations, baptizing them in[a] the name of the Father and of the Son and of the Holy Spirit, teaching them to observe all that I have commanded you. And behold, I am with you always, to the end of the age." At Christian Heritage Academy, the gospel is our mission. This is the way God established for men to know Him. Why is our vision to train leaders in every sphere of society? That all men may know Him.
For the past two years, Mrs. Deanna Huff, one of our secondary teachers, has worked with the elementary Bible teachers to restructure the Bible curriculum. The new alignment provides not only a sequential approach to teaching God's word but also aligns the catechisms at each grade level. In addition, at each grade level, the students are taught a different way to share the gospel. From the wordless book to the Roman Road (as seen in the picture above), our students at each grade level hear the gospel and also are equipped to share the gospel.
This is the CHA WAY. This week, may God open our eyes to see people around us who do not know Christ. May God burden our hearts to share with others that Jesus Christ is the Way, the Truth and the Life and no man comes to the Father except through Him (John 14:6).
For His Glory,
Dr. Susan DeMoss
Associate Headmaster
1. "Survey Christians are Not Sharing the Gospel." George Barna, 30 November 2017, www.georgebarna.com/research-flow/2017/11/30/survey-christians-are-not-spreading-the-gospel. Accessed 22 September 2019.