Distinctively CHA
May 03, 2021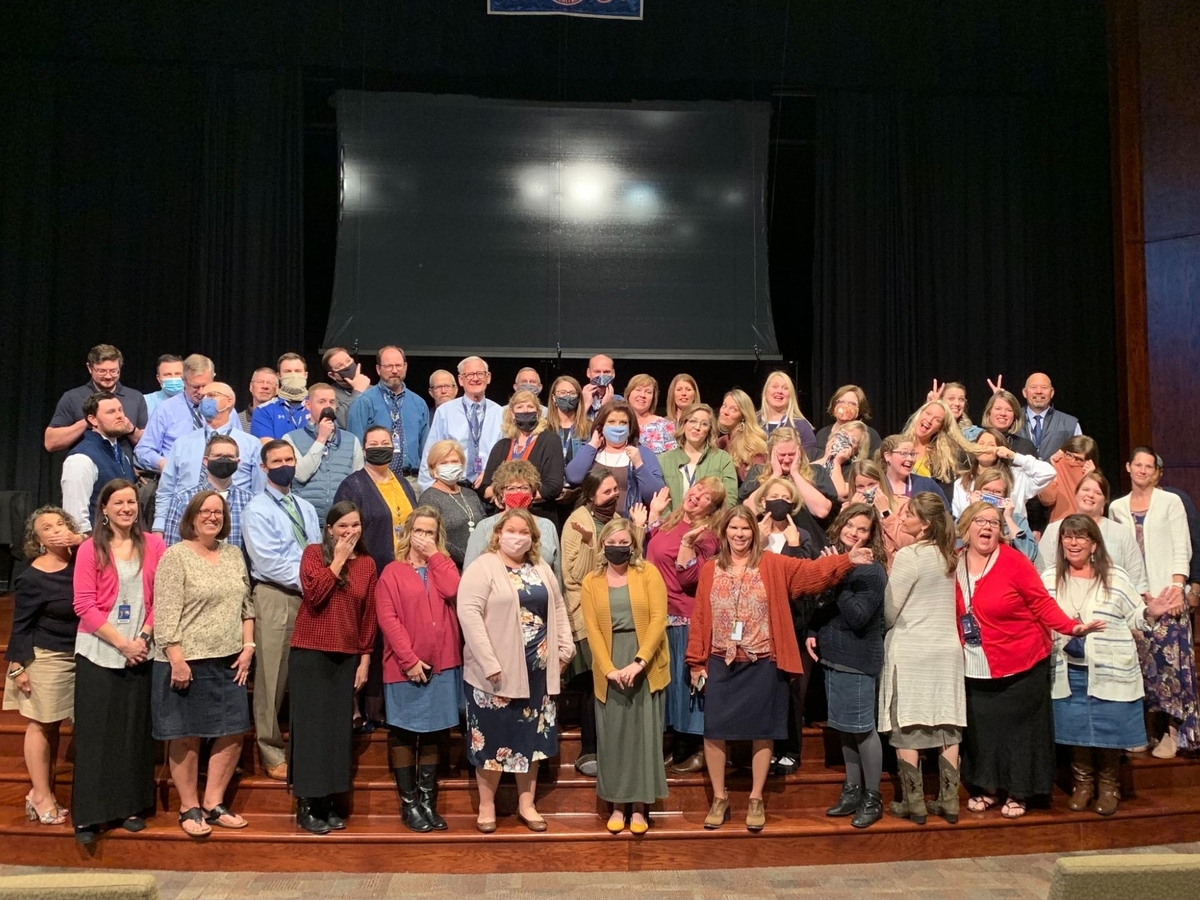 May 3–7 is National Teacher Appreciation Week. In light of the recent pandemic, the importance of education and value of educators has been increased. The caliber of teachers at CHA is distinct. With over thirty percent of our faculty having advanced degrees, our faculty can provide over forty hours of dual-credit course work. Eight of our faculty members have served at Christian Heritage Academy for over twenty years. This longevity provides a rich heritage. Fifteen percent of our faculty, with another ten percent in progress, are designated Master Teachers in our distinct Principle Approach Methodology which enables us to train the next generation of faculty members. Unlike other districts that require the state minimum of fifteen hours of professional development hours each year, CHA designates over a hundred hours each year with additional days in the summer for professional development. From special grade-level events to excellence in the arts and athletics, our teachers devote countless hours beyond the school day.
This investment of time is rooted in Luke 6:40 which states that a student when he is fully trained will be like his teacher. CHA believes that the teacher is the living curriculum. CHA's advancements in curriculum design provide our new teachers and students with a solid academic foundation. CHA's distinct eight principles of leadership are being used to train character and develop leaders. This is a fulfillment of our school's vision statement which is to train Christian leaders in every sphere of society who understand America's gospel purpose. Our distinct five-step process of Biblical reasoning undergirds our mission of producing true Christian scholars who will propagate the gospel to the whole world and who will be used to teach others the principles of liberty which were used in the formation of our nation.
If you have a moment, would you please pray for your student's teacher this week? Would you consider writing them an email or sending a card? CHA teachers selflessly give of their time to invest in the lives of their students for the kingdom of God. It is a blessing to work alongside each of them each day. I am blessed. We are blessed.
April 26, 2021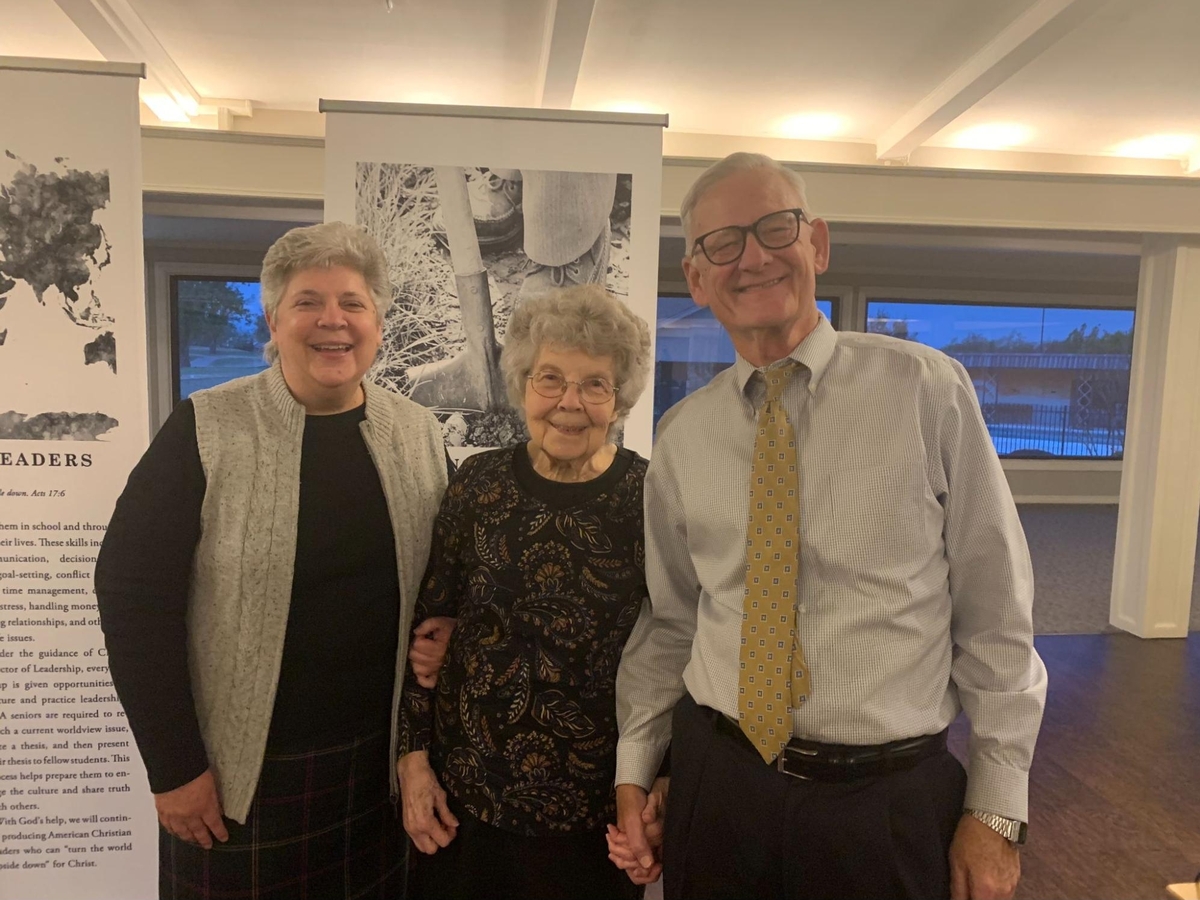 Next year is CHA's 50th anniversary. The 50th year in Scripture is known as the "Year of Jubilee." It is a celebration of remembrance. Last Thursday evening, CHA hosted its fourth Heritage Dinner at Hidden Trails Country Club. We were blessed to have several alumni present. One of them was Jennifer Hendrickson, who was a member of CHA's first graduating class of 1977. Her mother, Naomi Hendrickson, was also in attendance. The greatest gift for a teacher is when a student returns and remembers what your impact has meant in his/her personal life. Mr. Holmes was Jennifer's teacher. Mr. Holmes, CHA's Ambassador, has been at CHA for 48 years. Holding hands and all smiles, these three represent God's faithfulness to CHA and the longevity of relationships within the CHA family. The Hendrickson's continued investment in CHA for over 43 years is a testament to God's grace.
Alumni are a critical part of CHA's community. One of the indicators of a Christian school's strength and influence is the percentage of alumni who enroll their children. We have been blessed to have a significant number of alumni children each year. Our alumni serve on our Board of Trustees, as homeroom moms, on parent boards, and as faculty/staff members. Their longevity in the school creates a family atmosphere and provides a rich tradition. As we prepare for our 50th anniversary, would you please pray that God will sustain our longevity in our community for generations to come? If you are an alumnus and have not updated your personal information with us recently, please contact us at sdemoss@cha.org.
Thank you for being a part of CHA's family—for a lifetime.
April 19, 2021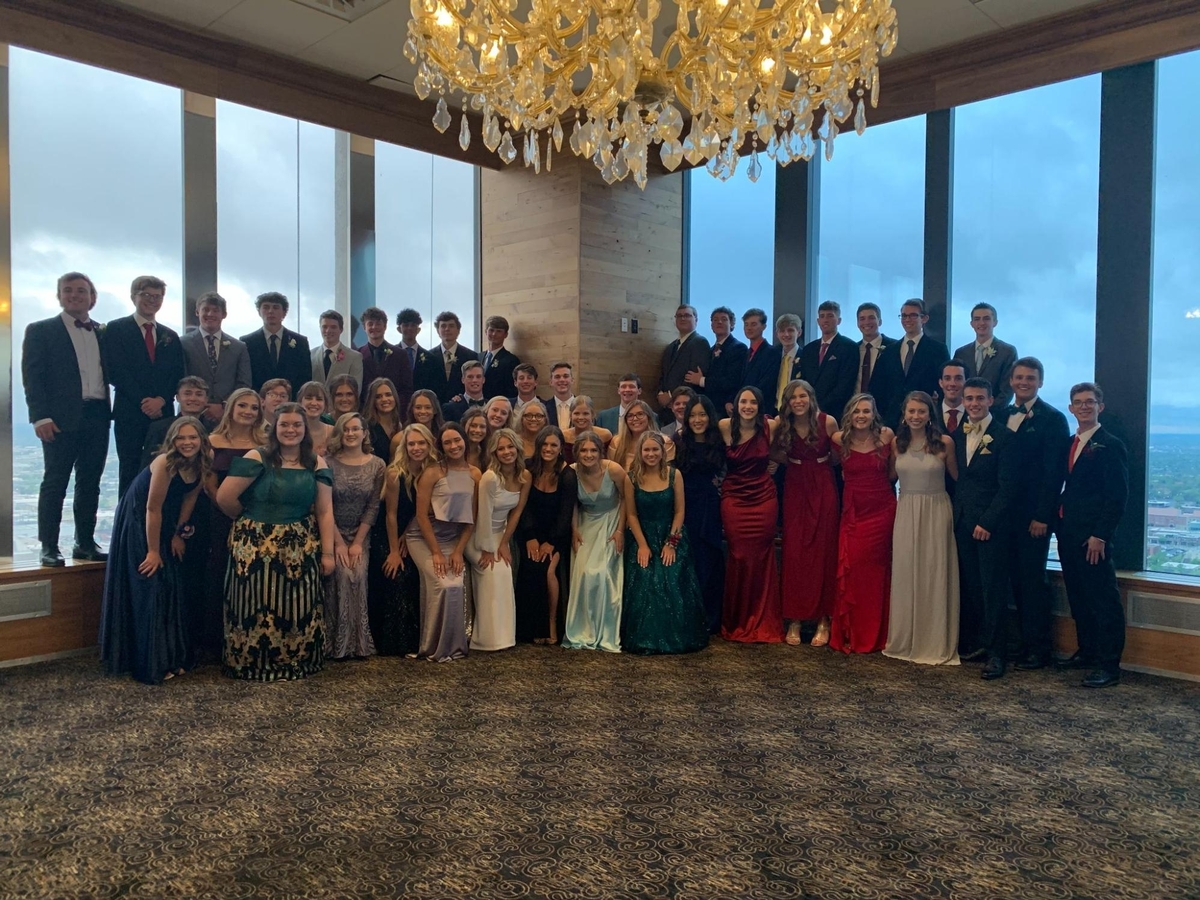 Last Friday night was Christian Heritage Academy's Junior-Senior Banquet. The event was hosted by the junior class and the purpose was to give honor to the graduating seniors. The event was held at the Petroleum Club. The view was spectacular from the 35th floor but it was even more breathtaking seeing our young ladies and men dressed to the nines. The theme was "A Night at the Crusadees." Cross Looney and Gracie Teehee announced the winning seniors for various awards. Award winners were chosen by their peers.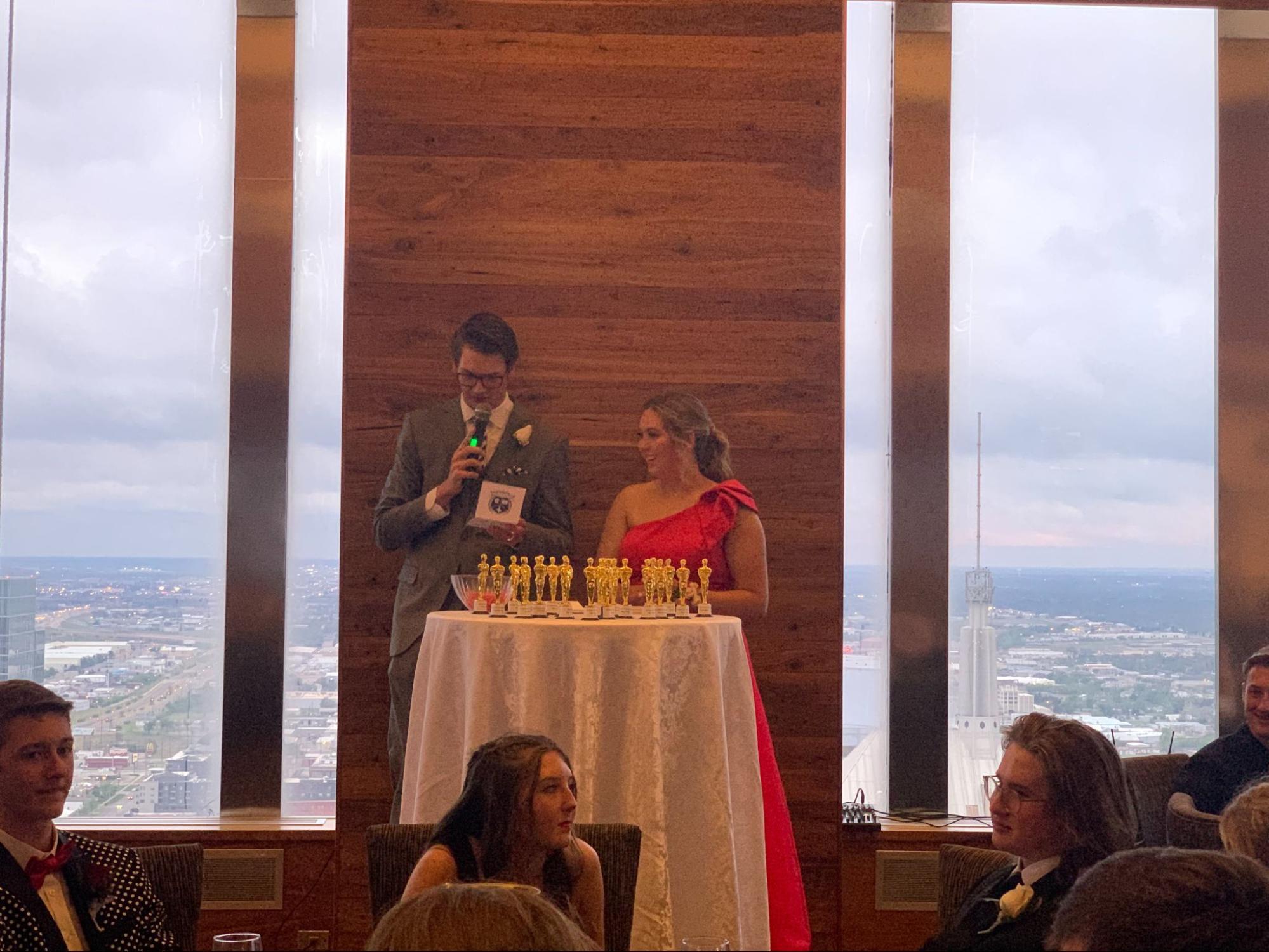 As the evening was ending, I asked a young lady who does not attend CHA but came as a date with one of our young men, "What did you think about the evening?" She replied, "It is different. It is not at all like public school." I told her that the purpose was to honor the senior class. She replied, "It was very, very honoring. It was so nice." I was again reminded about the privilege that it is to attend CHA and to teach at CHA. All of us are winners. God has given us a special opportunity to attend a school where Christ is exalted, education is excellent, and character is exemplary. Thank you for raising young men and women to value holiness. We are honored to partner with you in the endeavor of training Christian leaders who will influence every sphere of society with the gospel of Jesus Christ. He is the victor!
"But thanks be to God, who gives us the victory through our Lord Jesus Christ."—1 Cor. 15:57