Distinctively CHA
January 13, 2020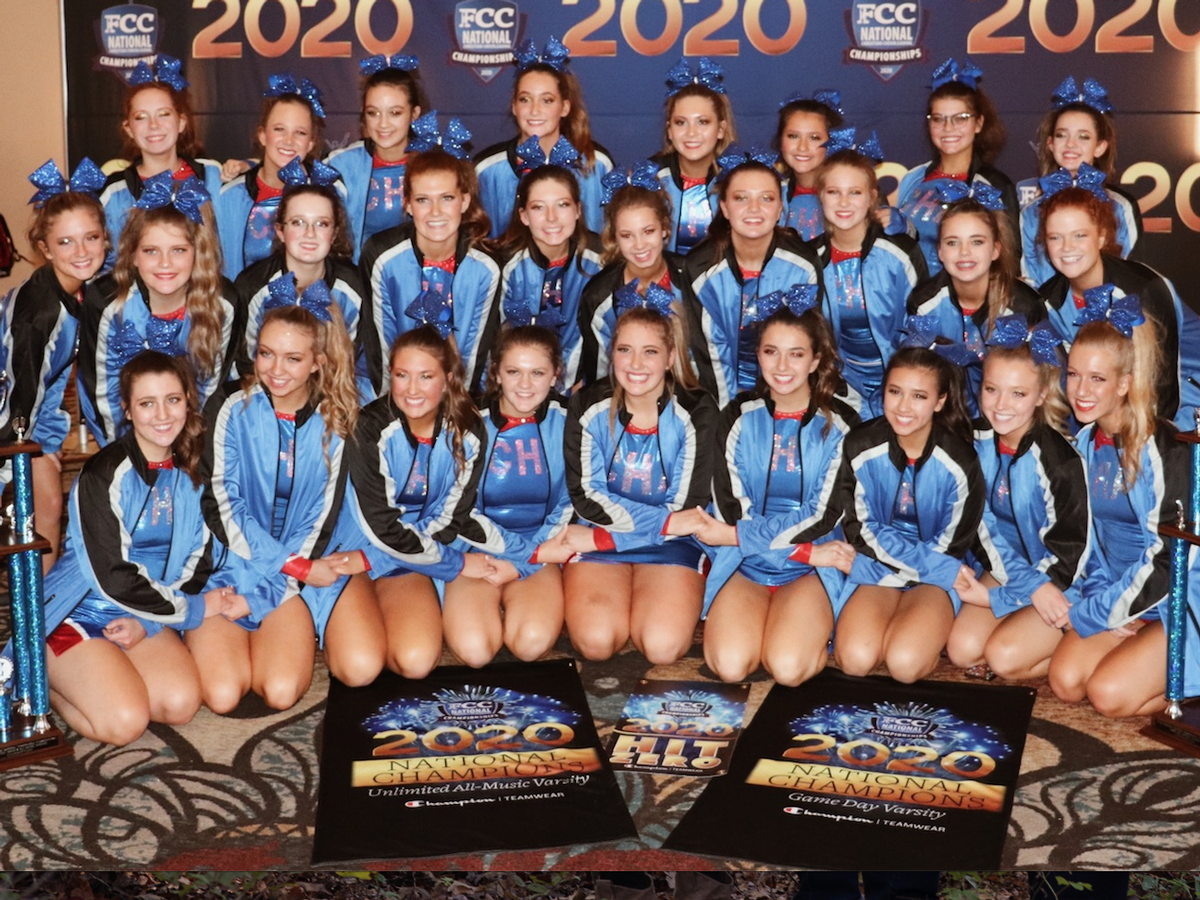 Recently our elementary, junior high and high school cheerleading squads competed at the national level. The hours of preparation for this level of competition along with their continued commitment to cheer at multiple games each week is astounding. At all three levels, these athletes competed with zeal and brought home many first-place and overall division titles.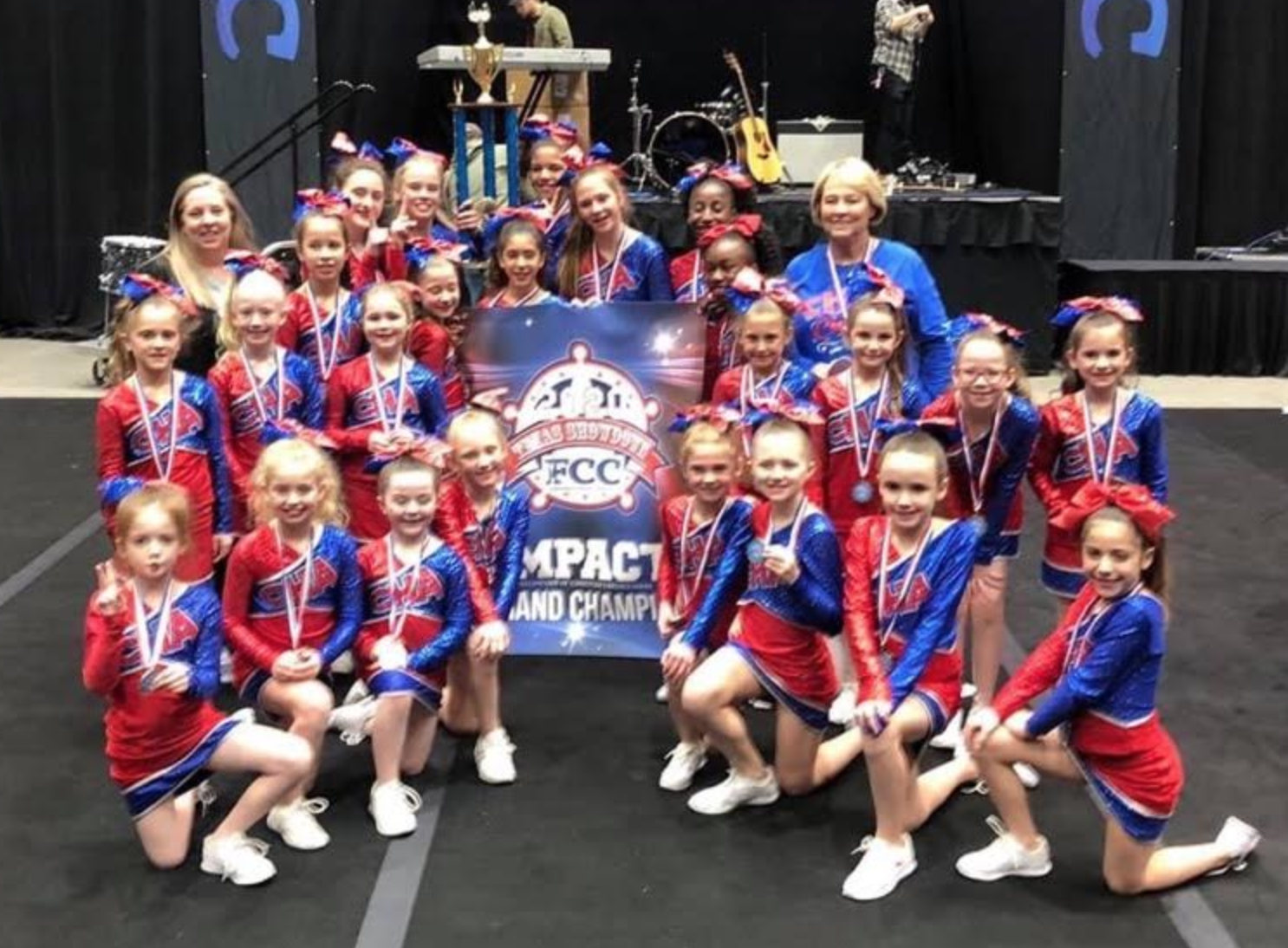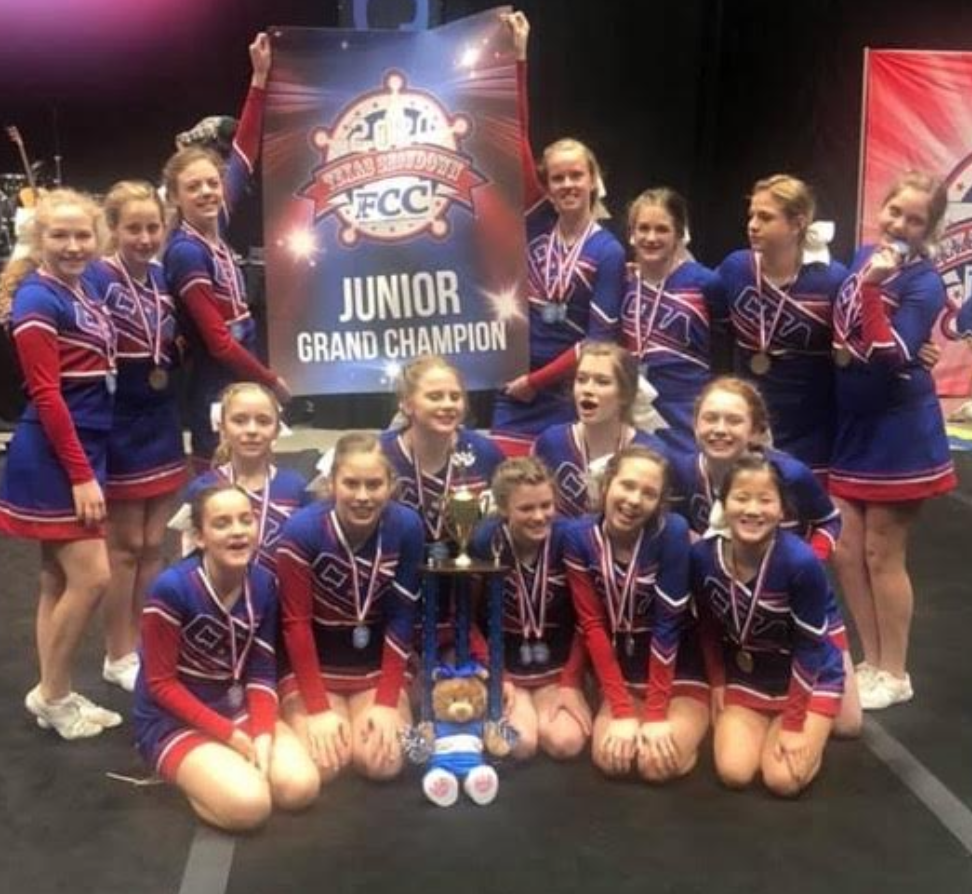 This example of commitment is also seen in our teaching and support staff. CHA is accredited through the Association of Christian Schools International (ACSI). The accrediting process allows schools to be evaluated against a set of criteria to establish a minimum set of standards to determine the level of excellence. Each accreditation cycle lasts five years with monitoring reports submitted each year. Throughout the 2019-20 school year, our faculty and staff have been preparing for our accreditation visit in February 2020. This preparation has taken weeks to compile the documentation for the visit. Our faculty and staff have worked tirelessly on this important process along with continuing to prepare for their classes each day.
What compels cheerleaders to prepare long hours, basketball players to wake up early, football players to play in harsh conditions, students to study into the late hours of the evening, and faculty and staff members to prepare for accreditation? Is it an expression of school spirit - CHA, All the Way? While true, there is an even greater purpose for this effort. There is a greater prize than a trophy. They are playing to an audience of ONE. 1 Corinthians 9:24 says, "Do you not know that those who run in a race all run, but only one receives the prize? Run in such a way that you may win." Christ is the ultimate standard.
As we prepare for our ACSI visit in February, will you please pray for the final preparations for the team visit and that we would be a blessing to the accrediting team members? As we prepare for the Heritage Banquet in March, would you please pray for Dr. Mohler as he prepares for this special evening and for the banquet committee as we plan?
Thank you for investing in CHA. If you have been here for any length of time at all, I hope you too can say, "CHA, All the Way!"
January 06, 2020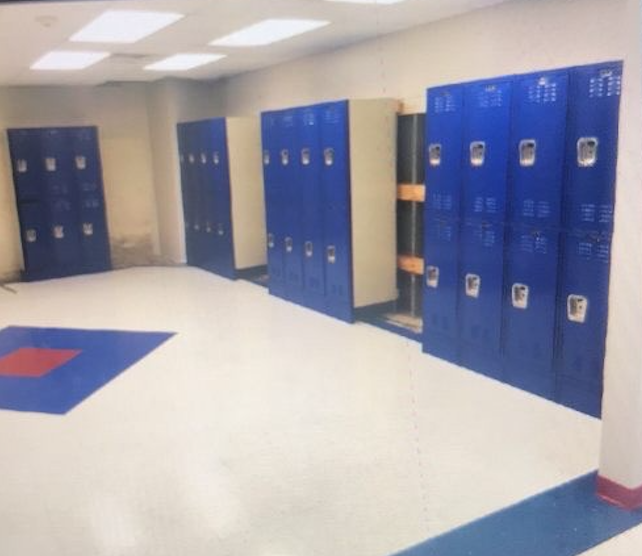 Each new year holds endless possibilities. From New Year's Resolutions to various goal-setting ventures, it is a time of reflection and looking forward. One of the goals has included new lockers. While our student body, faculty, and staff have been on Christmas Break, our amazing maintenance staff have been busy installing new lockers in the senior locker room. The picture above is the first glimpse of this project. The installation, when completed, will include seating and hook bays. This is definitely a celebration!
In 2019, many of our constituents completed the 2019 Christian Heritage Academy Constituent Survey along with a Food Service Survey. Your input is valuable to us. The results were shared and examined with the faculty. We would like to share the results with you.
The respondents of the 2019 Constituent Survey indicated that CHA's overall program strengths were:
Biblical Reasoning
Individual Attention
Engaging Teaching
Reasonable Tuition
Significant gains have been made since our last survey in 2017 in the areas of communication and discipline.
Communication with Parents

RenWeb Training

D's and F's Communication

Online Parent Memos

Discipline Improved

School-wide discipline plan

Referral Form

Teacher Training
The areas of improvement in our Academic Programming were in technology and physical education. We are pleased to share that with the hiring of a designated full-time elementary physical education teacher and the increased collaboration in writing a comprehensive elementary and secondary physical education program that this area is being addressed. Likewise, with the hiring of Mr. Stephen Hartman and the collaborative efforts of Mrs. Stephanie McGee in elementary, our computer science alignment is being reviewed and updated.
With regard to the 2019 Food Service Survey, respondents indicated overwhelmingly that Chick-fil-A is the fan-favorite with pizza coming in a second. Mrs. Kendall, CHA's cafeteria coordinator, is doing a great job exploring different meal and side options. More information regarding this will be forthcoming in the spring semester.
We are looking forward to the possibilities of 2020. Thank you again for providing CHA with your support and insight. Your feedback is a valuable tool of reflection. A 2020 Constituent Survey will be coming this spring. We would love to hear from you.
Happy New Year!
January 02, 2020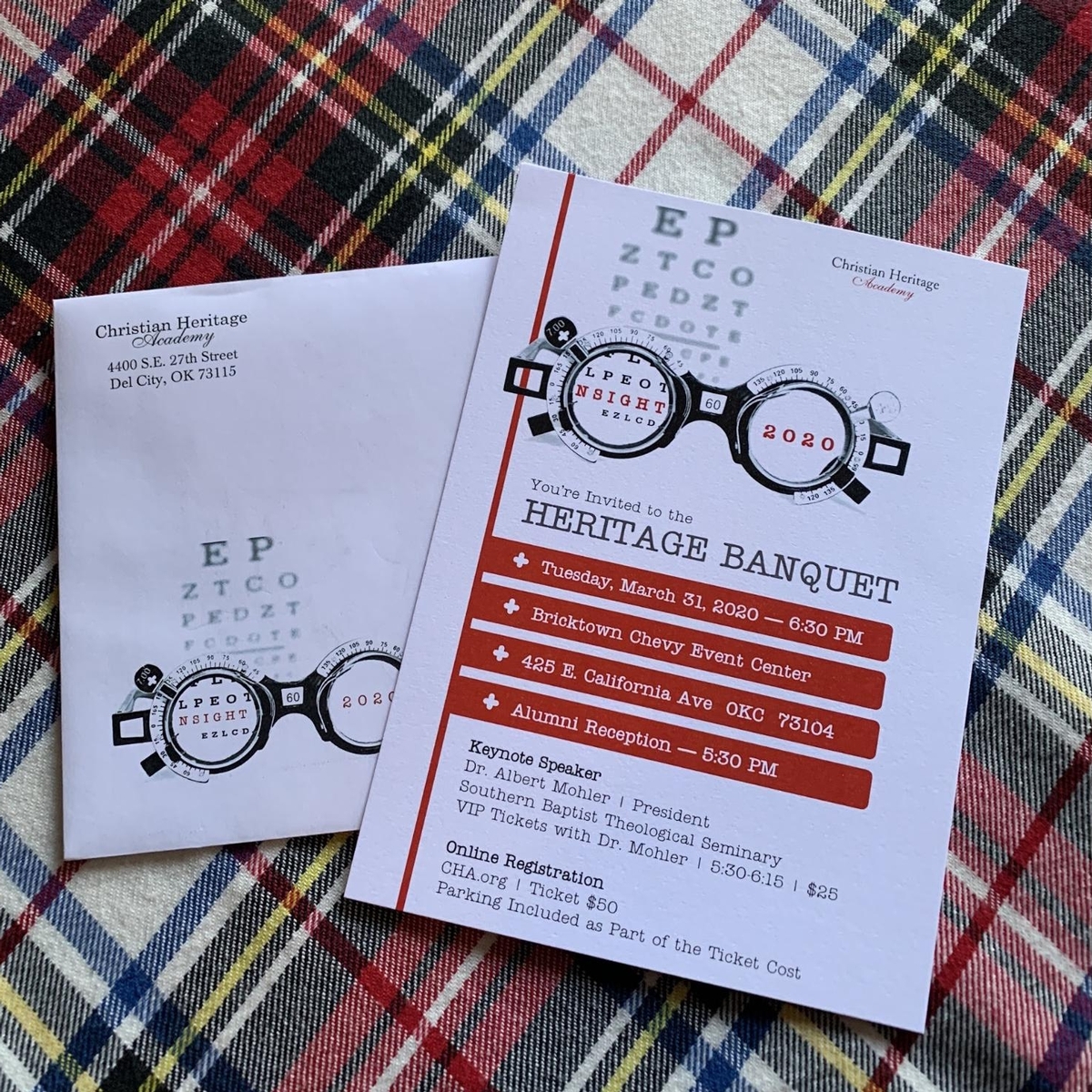 If you checked your mailbox today, you hopefully received your invitation to CHA's 2020 Heritage Banquet. The Heritage Banquet is CHA's largest event. Christian Heritage Academy's Heritage Banquet was established to provide alumni, current and prospective families "insight" into what God is doing at CHA. Each year, the Lord continues to increase our numbers at this time-honored event, with last year hosting over 530 guests. Each year alumni from over the past 45 years return to celebrate what God continues to do at CHA. Our faculty, staff and current families are encouraged and humbled as they see an even greater "insight" for how God is using them at CHA. The Heritage Banquet is also one of our best events for prospective families to see the difference CHA is making in the lives of students as we produce Christian leaders who have "insight" into today's issues and are able to engage the culture. Finally, the banquet also helps raise much-needed funds for the academic programming of our school through gifts to the Heritage Fund. Last year with over $60,000 raised, CHA was able to provide technology packages in many classrooms along with providing $15,000 in grant money for teachers to develop curriculum last summer.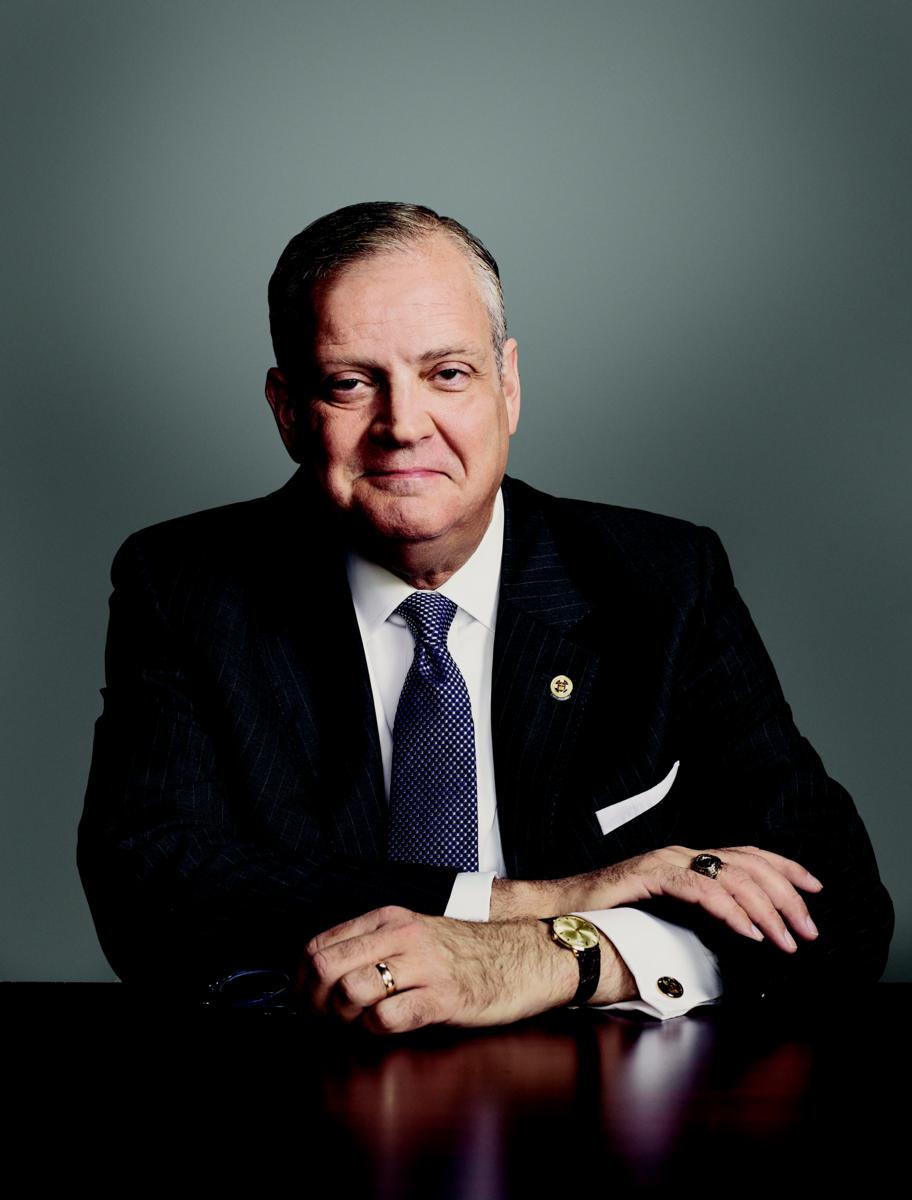 The theme is NSight 2020. 2 Timothy 2:7 states, "Consider what I say, for the Lord will give you understanding in everything." We are privileged to have as our guest speaker, Dr. R. Albert Mohler Jr. from Southern Theological Seminary. Dr. Mohler is the president of The Southern Baptist Theological Seminary in Louisville, Kentucky. He is an esteemed authority on contemporary issues and has been recognized by such influential publications as Time and Christianity Today as a leader among American evangelicals. In addition to his presidential duties, Dr. Mohler hosts two programs: "The Briefing," a daily analysis of news and events from a Christian worldview, and "Thinking in Public," a series of conversations with the day's leading thinkers. Dr. Mohler has authored numerous books, including The Prayer that Turns the World Upside Down, We Cannot Be Silent, and his most recent The Apostles' Creed: Discovering Authentic Christianity in an Age of Counterfeit. He also writes a popular blog and a regular commentary on moral, cultural and theological issues.
Christian Heritage Academy is committed to developing American Christian Leaders who will be used of God to engage the culture for the sake of the gospel. As one reads the paper or listens to the news, it is evident that we need "insight" on how to engage. May it not be said of this generation as it was in the time of Ezekiel 22:30, "And I sought for a man among them who should build up the wall and stand in the breach before me for the land, that I should not destroy it, but I found none." May God continue to use CHA, our families and our churches to raise up a generation that is committed to upholding the truths of God's Word and living in the resurrected power of the Lord Jesus Christ.
Current CHA families may register online with the promo code, cfam, for a reduced rate. Because Dr. Mohler is such a well-renowned speaker and author, tickets are likely to go quickly. If you have friends who would like to learn more about CHA or others in your church who would like to hear Dr. Mohler, please invite them to come. If you would like to host a table or learn more about sponsor levels, you may also register online or contact Mrs. Laura Garner at lgarner@cha.org or Dr. Susan DeMoss at sdemoss@cha.org. This is an exciting time at CHA.
Happy New Year!