Distinctively CHA
December 02, 2019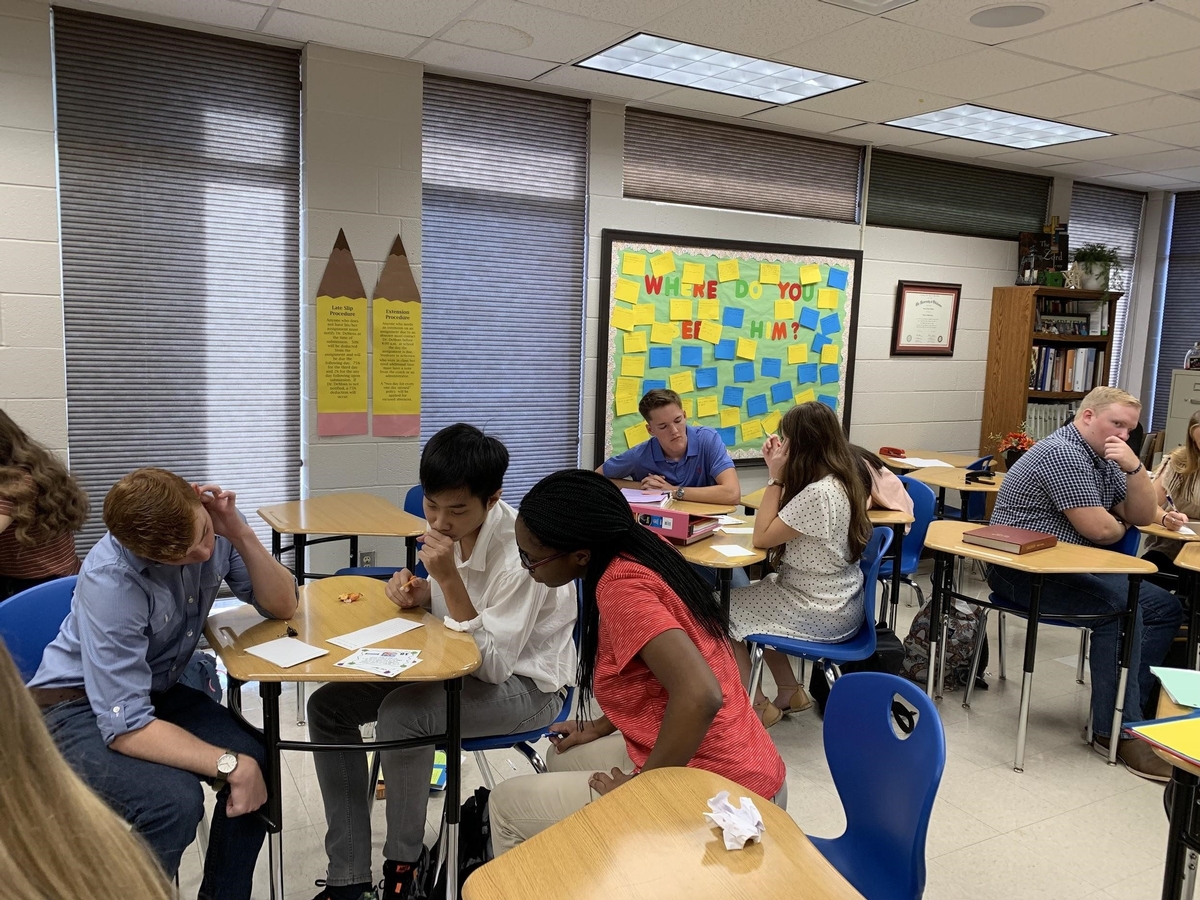 Prior to our children entering school, our family visited the local private and public school options. We interviewed the principals, took a tour of the school, reviewed the test scores and met with faculty members. Why? Because for the next fourteen years, our children would spend more time within those walls than anywhere else. As we have driven to school each morning, it has been a family tradition to pray for each other and thank God for allowing our family to attend CHA.
Dietrich Bonhoeffer said, "In ordinary life, we hardly realize that we receive a great deal more than we give and that it is only with gratitude that life becomes rich." God has blessed our family with the privilege of attending CHA. From the faculty members to scholastic and extra-curricular opportunities, CHA has made an indelible mark on our children.
As we approach #GivingTuesday on December 3, 2019, would you consider how the Lord may lead you to give? From your local church to CHA, there are an abundance of needs.
Would you please pray and consider giving to some current needs at CHA?
Pursuing Excellence Capital Campaign — In 2017, CHA kicked off its second capital campaign. Currently, it is raising much-needed funds for our secondary STEM classes to be remodeled. Mr. J. Bullard recently shared an update of our plans with some of our Capital Campaign donors. You may view Mr. Bullard's presentation.
Heritage Fund — The Heritage Fund meets the internal academic needs of the school. From funding school technology to providing professional development opportunities for teachers, the Heritage Fund is a vital funding mechanism for our school.
Opportunity Scholarship Fund — The OSF provides a tax credit to donors who would like to defer a portion of their tax dollars to provide scholarships to qualifying CHA students. Currently, we have 105 students who receive scholarship monies. On December 5, we will host free informational breakfast and lunch to learn more about this program. If you would like to attend, please contact Dr. Susan DeMoss. You may also learn more about OSF and download the form on our website.
Ralph Bullard Heritage Foundation — The RBHF was established in honor of Mr. Ralph Bullard who served as headmaster of CHA from 1973 until 2006. The RBHF board has set a goal of establishing an endowment fund that will perpetually send two faculty members on the Senior Boston trip every year in order to inspire and educate them as Mr. R. Bullard was inspired on his first trip to Boston and Plymouth in 1973. What a fitting legacy to leave for him! A gift that will continue to benefit teachers, and consequently students, for years to come.
Thank you for considering how you may pray for and give to Christian Heritage Academy. You may give online.
For more information, please contact Dr. Susan DeMoss.
November 19, 2019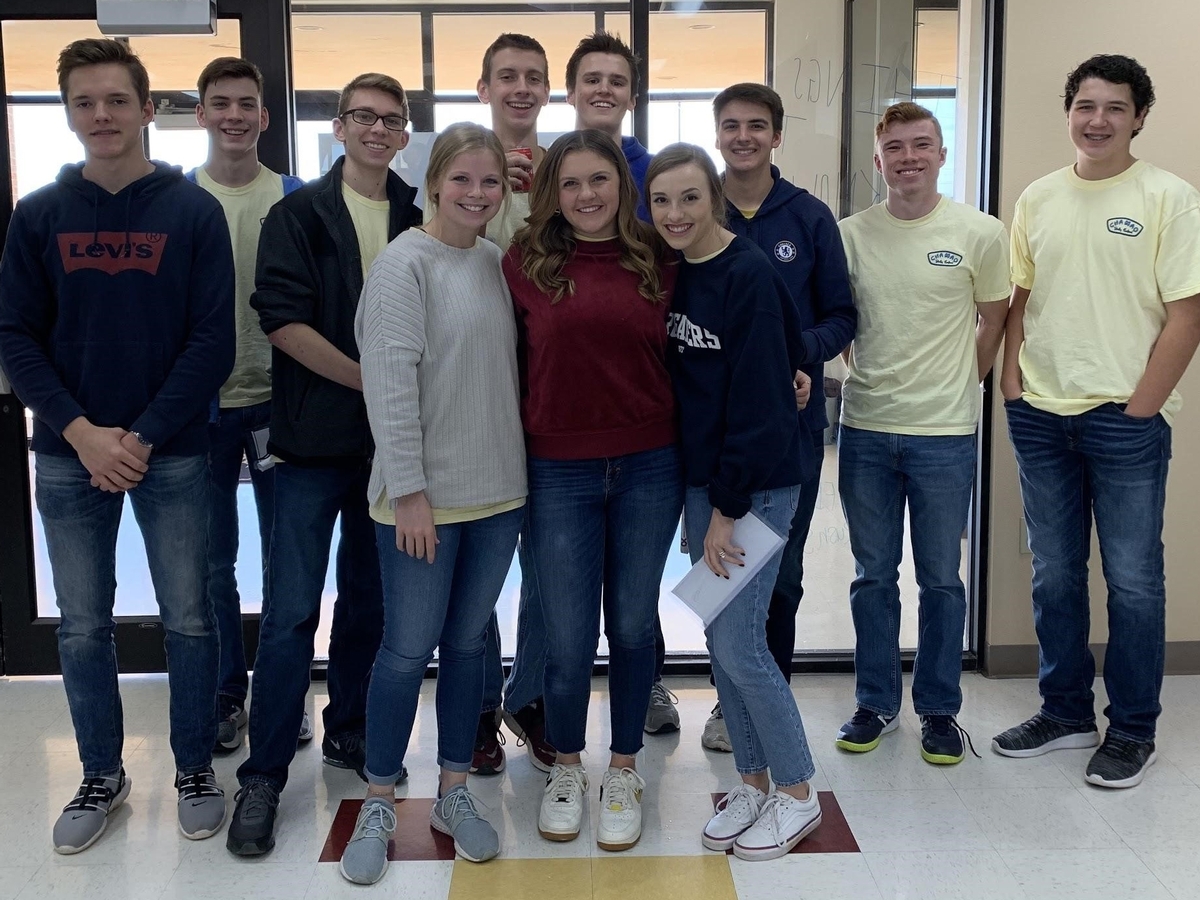 Last weekend, CHA's first Academic Bowl team competed at the Regional Tournament. Since they had not competed in such a venue in over ten years, the team had realistic expectations for their performance. After competing in six rounds, the team qualified for third place and will compete in the Area Tournament in January. This accomplishment exceeded their expectations. At the tournament, there were many amazing students from around the area who gave up their Saturday to engage in the intellectual challenge.
What was the difference with our students? One difference was joy. Our students laughed, encouraged each other, and smiled. There was genuine innocence in their approach and giddiness in their success. Another difference was seen in the final round of the tournament. The final categories for the "lightning" round were TV musicals, books of the Bible, and social studies. Our school was leading in the score at the beginning of the round. The other team had the opportunity to choose a category first. They chose the category, books of the Bible, which was a tactical play against a Christian school. The opposing team was composed of bright and polite students. As the books of the Bible were read, the team was supposed to give the name of the preceding book title. This was not an easy task. As our team sat and listened, they became more sober. It was evident that there was no Bible literacy.
Christian Heritage Academy is known for its strong academics. We have been blessed with many successes in our athletic programs. However, of all the accolades that we are known for, I am most thankful for our commitment to the teaching of God's Word in every subject of our curriculum. What is the difference at CHA? We do believe that God's Word is the foundation of each course. Our distinct method of instruction known as the Principle Approach produces Christian scholars who know how to reason Biblically in all academic spheres. It produces leaders who will impact the culture for Christ.
As the end of the year draws near, would you consider learning more about how you can provide scholarships for students at CHA through the Opportunity Scholarship Fund? Currently, was have 105 students who could not attend CHA if it were not for the OSF scholarship. We are hosting free informational breakfasts (7:30 am- 8:15 am) and lunches (11:30 am - 12:30 pm) on November 21 and December 5. If you would like to attend or know someone who may, please contact sdemoss@cha.org. If you would like to contribute directly to the OSF, please download this form off of our website. Thank you for partnering with us to make a difference in the lives of students. From reading with your students at home to attending school events, your labor is not in vain.
November 12, 2019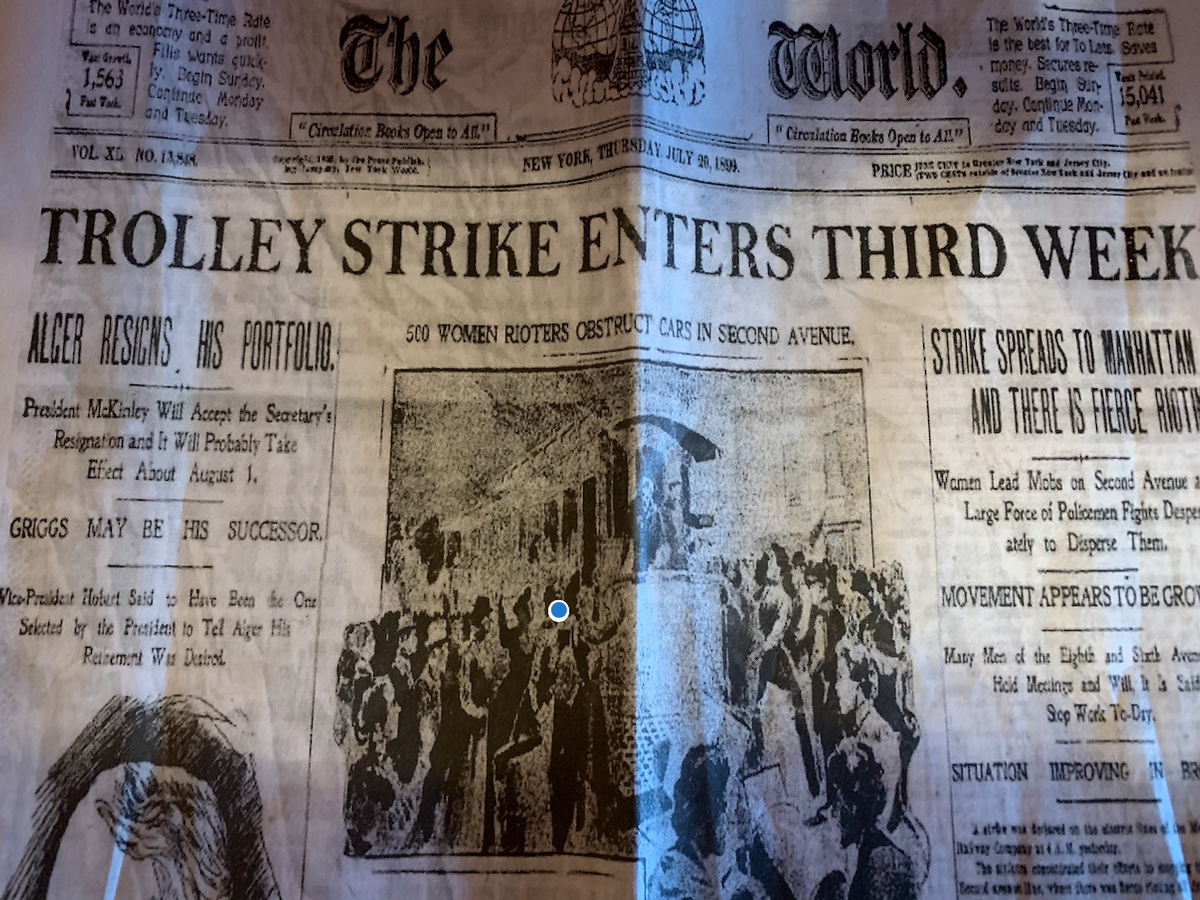 One of the things that makes CHA special are the students. Time and again, in our faculty meetings, we thank God for our "good kids" and families. I am so impressed by is our students' influence not only in our school but in our community. Within our school, the student leaders continue to raise the bar of excellence. The first annual CHA parade was held two weeks ago. The parade was not limited to CHA but the students took the opportunity to go by a local elementary school, Epperly Heights. Although it was a small parade, it was astounding that it was organized by a student! Another example of student leadership at CHA is the Salt and Light Clean-Up crew after the football games on Friday nights and the student leaders who cleaned up after the Fall Festival last Thursday night. Our students serve without grumbling. They rarely have to be prodded to work. In a world where work ethic is lacking, our students demonstrate the love of Christ so that the world may know the difference that He makes.
Our students are also making a difference in our community. Last weekend, three students from CHA starred in Oklahoma City's KidsAlive production of Newsies. (Above is a picture of the play's program.) Truitt Campbell, Hannah Blair, and Abby Blair lit up the stage with their performance. They are not the only students who perform in Oklahoma City's community theaters. We have several students who are active in the musical and dramatic arts. Another example of engaging the culture is Carter Buchanan. He is completing an internship at York Engineering in Norman. Every Monday morning, he shadows at the plant before coming to school. This is part of his Calculus 2 curriculum plan. From AAU teams to political campaigns, our students are making a difference in our world. This is a fulfillment of CHA's vision "to produce leaders in every sphere of society." Why do we want to produce leaders in every sphere? That the world may know.