Distinctively CHA
August 20, 2019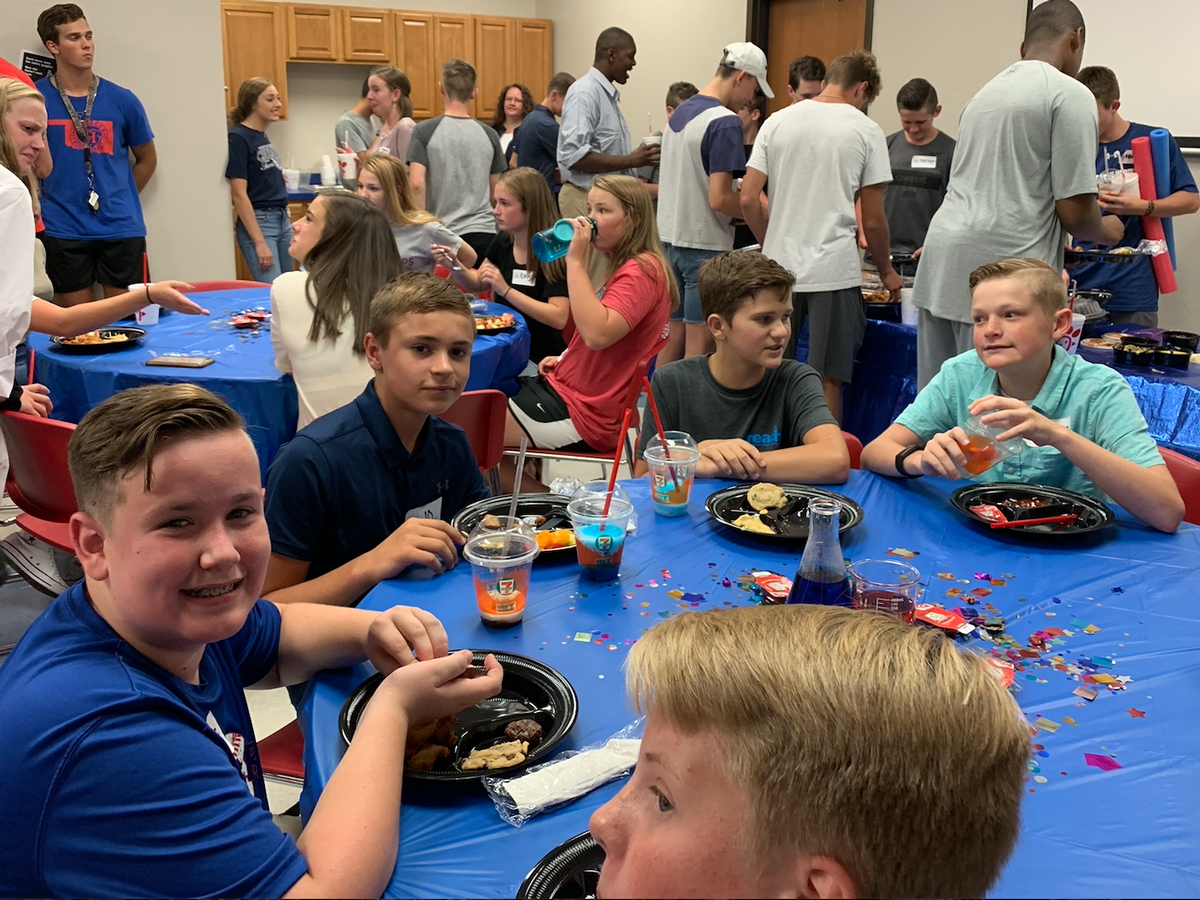 As the 2019-20 school year begins, God has blessed us with a new Cru of students. With 92% of last year's students returning, CHA is grateful for the students and families who have been a part of CHA for many years. Back in the spring, Mr. Bullard challenged the faculty to begin praying that God would send us 100 new students for the upcoming year. As of today, we have 119 new students!
With these new students and families, PURPOSE (CHA's parent club - Parents Utilizing Resources and Providing Opportunities to Serve) hosted a New Parent Dinner, Nu2Cru, on Monday night, August 12. The purpose of the event was to allow new families to meet their host family, who is a returning CHA family, for the year and hear Mr. Bullard cast the vision of Christian Heritage Academy. PURPOSE officers provided and prepared the meal for over 200 guests. The participation for the event was the largest back-to-school parent event that CHA has ever had! Thank you PURPOSE for all of your hard work.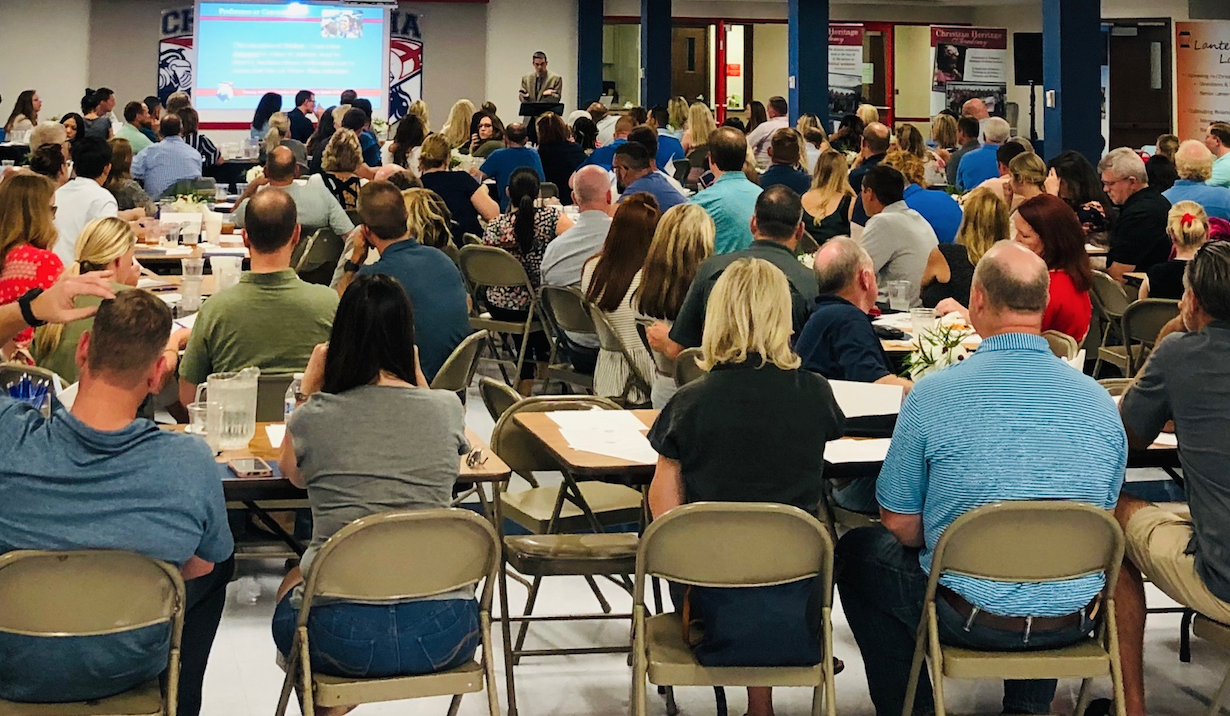 Each One Reach One (E1R1), a secondary student organization, hosted the Nu2Cru secondary student orientation. The science-based theme involved "ionic bonding" (new students and mentors); "absorption" (Chick-fil-A dinner); "know your element" (scavenger hunt) and "breaking the code" (locker combinations). Each One Reach One officers even dressed up like scientists by wearing lab coats. Thank you E1R1 for your hard work!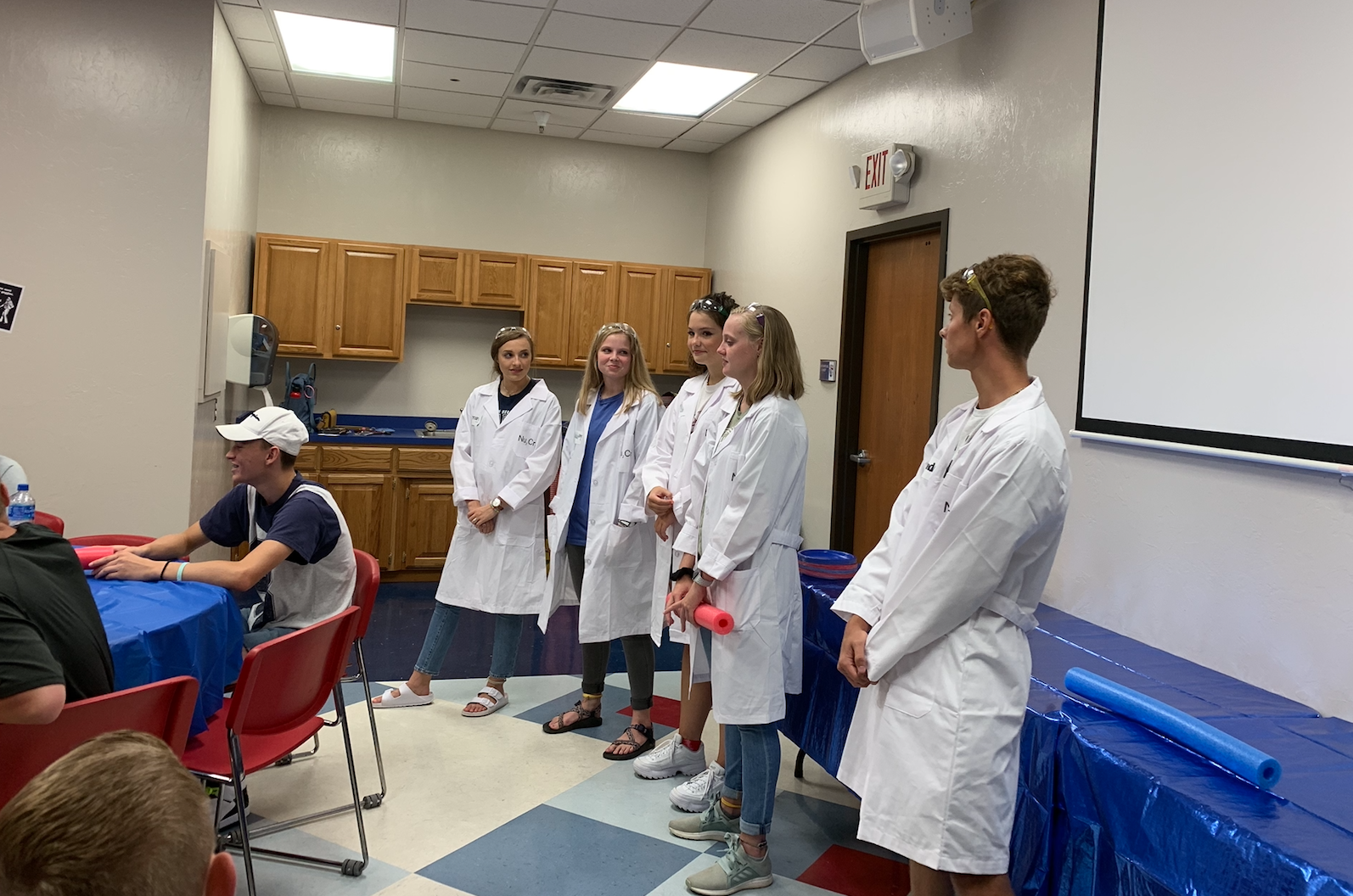 New people are not the only new things Nu2Cru. There have been many new improvements to our school. From new carpet on the third floor to remodeled art room and sixth-grade classrooms, we are thankful for what the Lord has done. And if you like chess, you may just have to join our elementary students on the playground for a game on our newly painted life-size board.
Ephesians 3:20-21 states, "Now to Him who is able to do far more abundantly than all that we ask or think, according to the power at work within us, to Him be glory in the church and in Christ Jesus throughout all generations, forever and ever. Amen."
We are thankful that you are a part of our Cru!
Dr. Susan DeMoss
Associate Headmaster
April 22, 2019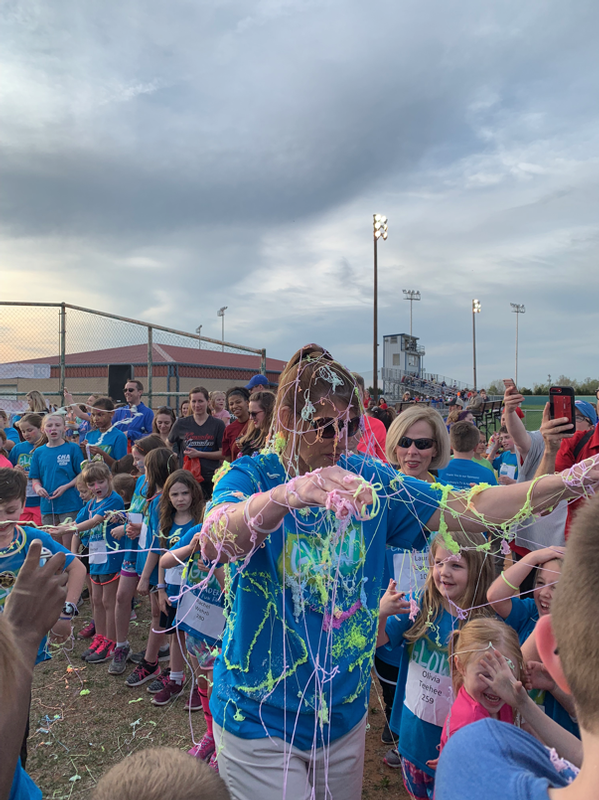 Every organization builds community. Community is built by gathering together, sharing life and celebrating. The values of a community are seen in what it celebrates. This is true at CHA. CHA is known for its traditions and celebrations. From the Christmas program to Easter program, alumni from years gone by will still sit in the audience and quote the lines from these programs. While there may be some slight changes to the music sung, the core of these programs remains the same. Our Author's Tea and Presidential Tea are also highlights of our elementary school. End-of-season athletic and play banquets along with music concerts also are celebrations at CHA. The GLOW Run held by PURPOSE two weeks ago was a gathering of our community and a reason to celebrate with over $23,000 raised for much needed items at CHA and support of CHA mission trips.
What does this reveal that we value at CHA? Student learning, accomplishments, family, and tradition. Within the classrooms, one can also observe celebrations. In each class, students are recognized individually for a character quality that God has given them. At the elementary-level, this is done by their homeroom teacher. A few years ago, Mr. Holmes asked the secondary teachers to recognize student character. The teachers are assigned approximately fifteen students from one of their classes to recognize. I wish that each parent was a "fly on the wall" to see this. As the student is called to the front of the room and the certificate is read, the class sits attentively. They listen as the teacher shares how he/she has seen God at work in the student's life. After the teacher is done reading the certificate, I am always amazed how the other students respond. In my class, they smile and nod their heads in agreement with the evidence being shared. They also ALWAYS clap. I don't ask them to clap. They do this to celebrate the good work that God has done in their classmate's life. It is such a special time in my class. The students genuinely love it.
Why do we celebrate this? Because we value character. John Wooden, a well-known basketball coach, said, "Be more concerned with your character than your reputation, because your character is what you really are, while your reputation is merely what others think you are." As this school year draws to a close, there will be other celebrations from JSB, band concerts, award assemblies and parties. Even within these events, you will see the value of character. In a world where we are told that character does not matter, I am thankful for teachers, coaches and administrators who celebrate the internal working of the Holy Spirit not just external accomplishments.
As parents, each day we can celebrate the character development in our children. We can appeal to their conscience when disciplining. We can acknowledge their character in decision-making. When we do this, we reinforce positive choices with meaningful praise. We allow God's Word to mold and shape our children rather than the psychology of man. Parenting is not easy. I am thankful for the Lord allowing us to raise our children with like-minded families at CHA and in our church. Mr. Bullard is speaking on the importance of parenting and common mistakes parents make this Tuesday night from 6:30pm-7:30pm in our cafeteria. If you are able to attend, please RSVP to dpruitt@cha.org by Monday at 3pm so we will have adequate seating.
Let's Celebrate Good Times….Come On!
March 29, 2019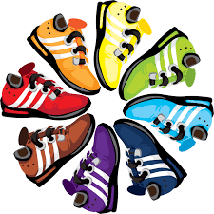 With just 7 days before our GLOW (Go Light Our World) Run, I want to encourage you to participate in this school-wide event hosted by PURPOSE. PURPOSE (Parents Utilizing Resources and Providing Opportunities to Support and Encourage) supports our school in a variety of ways from providing lunches for the faculty and staff, raising love offerings, hosting the Fall Festival, sponsoring the New Parent dinner, providing teacher longevity awards and flowers at ceremonies, recruiting homeroom moms, and much more. They need funds to accomplish these endeavors and their desire is to do even more by beginning raise funds for a new playground and secondary science classrooms.
The purpose of the GLOW Run is to:
Provide an opportunity to promote school climate and foster fellowship
Raise money for faculty members to sponsor mission trips (10% of proceeds)
Raise money for PURPOSE activities throughout the year.
Raise money for STEM/playground needs
Raise money for capstone trips (If a 5/6 or 11/12 grader raises $125, then 75% of all additional money raised will go to their trip.)
The run will be next Friday night at First Southern Del City.
Tailgate dinner begins at 6:00 p.m.
The elementary Fun Run starts at 7:15 p.m.
The secondary and adult Fun Run and 5K following shortly after the soccer game.
The CHA bonfire will host smores and music.
After the races, the secondary is hosting an "after party" at the field until 10:00 pm.
To encourage involvement, here are some of the already approved incentives:
Students may wear "Nike" style running shorts [no body parts showing and no rolling of the shorts. No tank tops will be allowed.]
There will be a bonfire at the south end of the football stadium and music will be playing.
Runners (parents and students) who sign up online by TODAY, March 29, will receive a t-shirt and run pack, which includes a GLOW Run T-Shirt, 1 glow in the dark item (necklace, bracelet, stick), a bottle of water, and snack.
Online registration will be extended through Sunday. Fundraising will stay open for all online registrants through next Friday, April 5.
Next week, faculty and staff members may pay $2 each day and receive a pant/CHA shirt day or no-tie day.
Next week, secondary students may pay $2/day and wear sweats.
Secondary students who do not sign-up by Friday may sign up at lunch on Thursday and Friday of April 4 and 5 and pay $20. They will receive no shirt.
A tailgate will be held at the event for $5.
The elementary grade with the most in attendance will receive a pizza party and get to silly string their teacher.
The secondary grade level with at least 50% participation and the most participating the night of the event will receive a catered lunch provided by the secondary.
Any student(employee) raising at least $125 will receive a WEEK of sweats (or CHA shirt/pant/no ties).
An after-party will be held at the field for secondary students. Students who participate in the run will be allowed for free. Others may come for $5.
The elementary with the highest percentage will receive a sweat pants day on the day of the run.
If the elementary raise $8000 they will get to silly string Mrs. Low.
This event is going to talk ALL of us to pull off. If you are able to sign-up to volunteer to help with this event, please use this link.
If you have any further questions, please contact Ashley Tyler at atyler@cha.org or sdemoss@cha.org.
Thank you again for praying and participating. See you at the RUN!