Distinctively CHA
September 21, 2020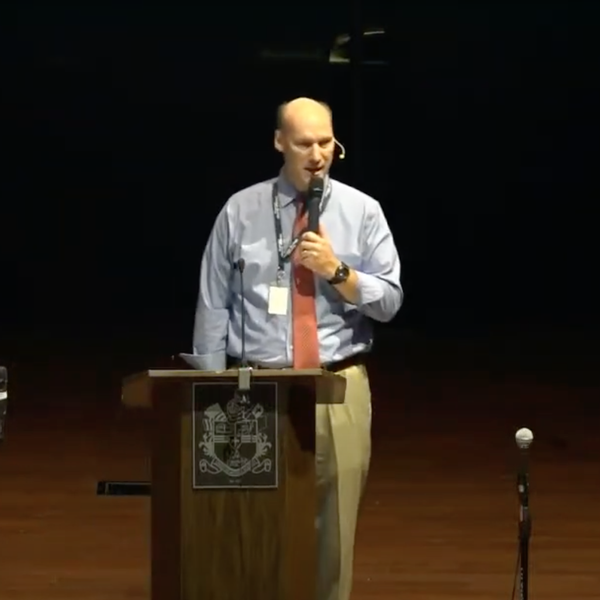 One of the marks of distinction at CHA is our emphasis on the external effects of the gospel in our world, especially in America. On September 17, our nation celebrated its 80th Constitution Day, which is also known as Citizenship Day. Each year, our elementary and secondary students celebrate Constitution Day during a chapel service.
Christian Heritage Academy believes that all history is "His Story." God's Providence can be seen throughout mankind and in the development of our nation and founding documents as well as in every subject. Our school is committed to teaching our students from PK-12 grades the principles of liberty. On Tuesday, September 15, Mr. Aaron Ferguson, CHA's Secondary Dean of History, spoke in chapel regarding the "Cancel Culture" and its threat to liberty. He shared five values of Christianity that the "Cancel Culture" contradicts.
Mr. Ferguson is a CHA Master Teacher and a scholar of our nation's history. This presentation regarding the "Cancel Culture" movement is informative and contains a powerful reminder of our responsibility as American Christians to propagate the gospel (Matthew 28:18-20). Would you please set aside thirty minutes to view this chapel service and consider sharing it with others that you know? John 9:4 says, "We must work the works of him who sent me while it is day; night is coming when no one can work." Let us be found faithful to share the gospel with a lost and dying world before we are canceled.
September 14, 2020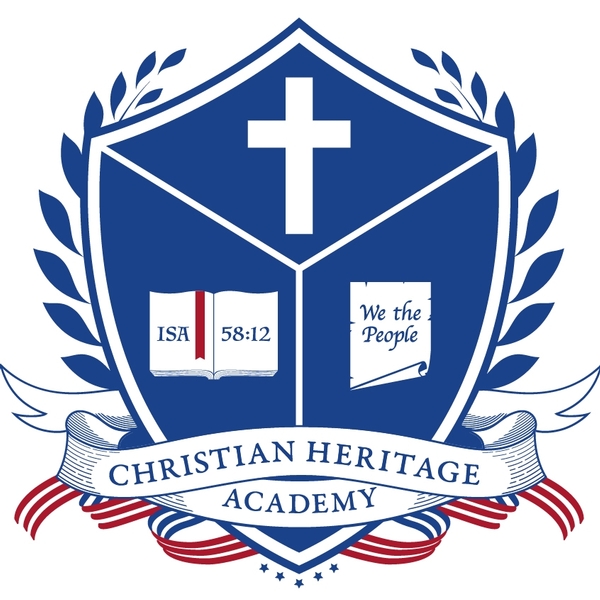 Many may have noticed that CHA has undergone a new branding process. If you have been around Christian Heritage Academy for many years, you may remember the Mayflower, the Crusader on a horse, the Crusader on a shield, and many more which we have used to represent us. What is a brand? A brand is a mark. It communicates ideas and ownership. When people hear the name, Christian Heritage Academy, what do they think? What do we want them to think?
To help communicate with our constituents the values of CHA, the administration and faculty leaders participated in a branding process led by some leadership executives and graphic designers from Kimray, Inc. The process took about eighteen months to complete. The result was more than a new Coat of Arms or Crusader but a branding guide that encapsulates the CHA Way. It speaks to our vision, mission, and core values. Kimray highlighted this process in their May 2020 Red Iron Journal.
The theme for this year's professional development is Name Brand. As Christians, we wear Christ's name. Revelations 22:4 states, "They will see His face, and His name will be on their foreheads." Each morning during teacher training in August, the faculty and staff gathered together to focus on the name of Christ and exalt Him. It is our prayer that everything that is accomplished this year will be for His glory. It is our desire that when others hear the name, Christian Heritage Academy, they think of Him.
"Not to us, O LORD, not to us, but to your name give glory, for the sake of your steadfast love and your faithfulness!" Psalm 115:1
August 31, 2020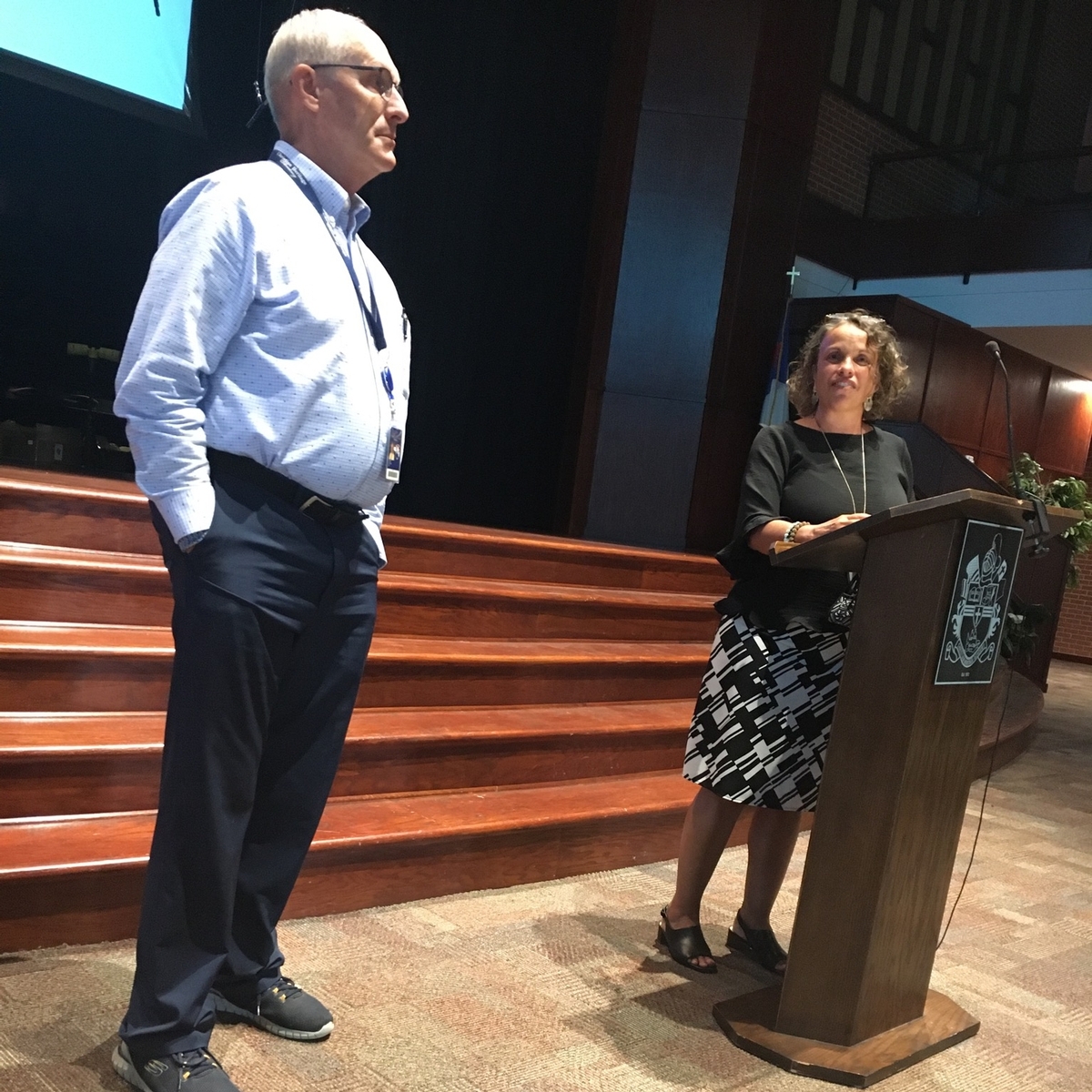 Over the past five months, it has been interesting to evaluate personal investments. Beyond the stock market and the 401K, families have been blessed with the gift of time. Teachers have reflected upon the investment of face-to-face instruction. Church leaders have had to grapple with new ways to invest in others from a distance. Investments reveal what your heart treasures.
In December 2019, CHA received its first one million dollar gift. $600,000 of the gift went towards CHA's Teacher Grant Program. This endowment gift made CHA's Vision 2031 for $30,000 a year for teacher grants to become a reality for years to come. The grant program was established in 2010 as a result of one long-time CHA donor who desired to make a difference in the lives of students. He understood that if a person invests in the life of a teacher, they will impact the lives of countless students and families. The CHA grant program was established to invest in teachers' professional growth and classroom instructional strategies. Luke 6:10 states, "A student is not above his teacher. For when he is fully trained, he will be like him." God has given us wonderful families and students to partner in the education of their children. The key to CHA's educational philosophy is the teacher.
In the summer of 2020, CHA again received another teaching grant from the Oklahoma City Community Foundation to recognize excellence in teaching. The award was named after several former teachers who had given their lives to invest in students at CHA. Susan Hanson, Linda Sawyer, Phil Rehrig, and Kelly Malone were all former teachers who dedicated their lives to excellence in teaching. The grant was for $2500. This year's recipient was Mr. Lanny Scholes. He is pictured above receiving the award. The grant will go towards new and refurbished band equipment.
Both the December 2019 and Summer 2020 gifts were made by anonymous donors. Matthew 6:4 states, "so that your giving may be in secret. And your Father who sees in secret will reward you." While we may not know on this side of heaven, who made these generous gifts, God does. These gifts touch the lives of the entire faculty and staff at CHA. It reminds all of us that what we are doing is making a difference. They are making an eternal investment in the lives of others.
Matthew 6:19-21 states, "Do not lay up for yourselves treasures on earth, where moth and rust destroy and where thieves break in and steal, but lay up for yourselves treasures in heaven, where neither moth nor rust destroys and where thieves do not break in and steal. For where your treasure is, there your heart will be also." Thank you for CHA faculty and staff for your investment in the lives of countless students and families.
For His Glory,
Dr. Susan E. DeMoss
Associate Headmaster