Distinctively CHA
November 16, 2021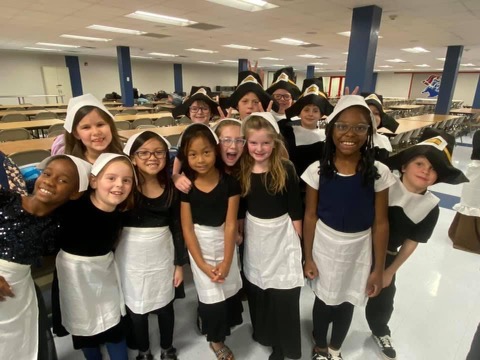 What would cause the passengers of the Mayflower to make a treacherous journey that lasted sixty-six days? After arriving in the new land, almost half of the passengers died that first blustery winter. The captain of the Mayflower pled for those remaining to return with him to England on April 5, 1621. None went back. Why? Facing famine and tremendous grief, why would this weary band of travelers remain in an unknown land? William Bradford wrote in Of Plymouth Plantation,
"Lastly (and which was not least) a great hope, & inward zeall they had of laying some good foundation (or at least to make some way therunto) for ye propagating & advancing ye Gospell of ye Kingdom of Christ in those remote parts of ye world; yea, though they should be but even as stepping stones, unto others for ye performance of so great a work."
It was for the gospel of Jesus Christ that the pilgrims, known as separatists, came. In November 1621, the pilgrims along with almost ninety Wampanoag Indians gathered together to celebrate the first year. They read Psalm 100 from the Geneva Bible,
"Sing ye loud unto the Lord, all the earth. Serve the Lord with gladness; come before him with joyfulness. Know ye that even the Lord is God; he hath made us, and not we ourselves: we are his people and the sheep of his pasture. Enter into his gates with praise, and into his courts with rejoicing: praise him and bless his Name. For the Lord is good: his mercy is everlasting, and his truth is from generation to generation."
This year marks the 400th Thanksgiving celebration. May we be faithful to tell this truth to the next generation what God has done in our nation. For more resources to use this Thanksgiving season, use this link. If you would like to learn more about how you can help train the next generation by diverting some of your tax dollars, we would love for you to attend one of our upcoming OSF breakfasts or lunches. Please RSVP with this link.
November 08, 2021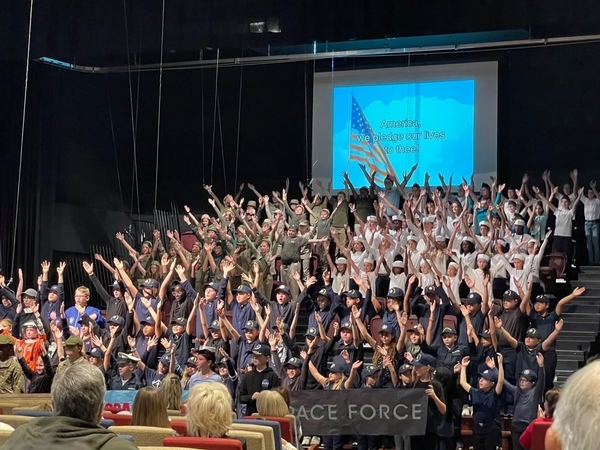 Last week, a new CHA family shared with me that their children had not regularly recited the Pledge of Allegiance at their former school. It reminded me of how blessed we are to live in America and attend Christian Heritage Academy. The Pledge of the Allegiance is recited daily and prayer is given at almost all of our school events. Marcus Garvey once said, "A people without the knowledge of their past history, origin and culture is like a tree without roots." Training students in America's Christian History is one of CHA's educational distinctives.
Never before has the need for Christian education been more evident. God has blessed CHA with over 630 students enrolled. Because of the Opportunity Scholarship Fund (OSF), 153 students received the opportunity to attend CHA with these scholarships. The Opportunity Scholarship Fund is a program established by the state of Oklahoma. It allows taxpayers to divert some of their tax dollars to the private institution of their choice and receive a tax credit. This year, because of the generous tax donors at CHA, we awarded $599,999 in scholarships.
Would you please prayerfully consider learning more about OSF and how you may use some of your tax dollars to allow other students to attend CHA? We are hosting informational breakfasts and lunches on November 11, November 18, and December 2. Breakfasts will be from 7:30 am - 8:15 am in the Alumni Room. Lunches will be from 11:30 am - 12:30 pm in the Alumni Room. All events are free, and anyone (parents, grandparents, business owners, friends) interested in learning more about this opportunity is invited to attend. If you are interested in reading more, please visit our website. If you would like to attend one of our informational breakfasts or lunches, please contact Dr. Susan DeMoss at sdemoss@cha.org or phone at 672-1787 Ext 233 or complete this online form.
Thank you for praying for CHA. We hope you enjoyed the Patriotic Program last Friday. It was another reminder to let freedom ring.
Have a wonderful week!
October 25, 2021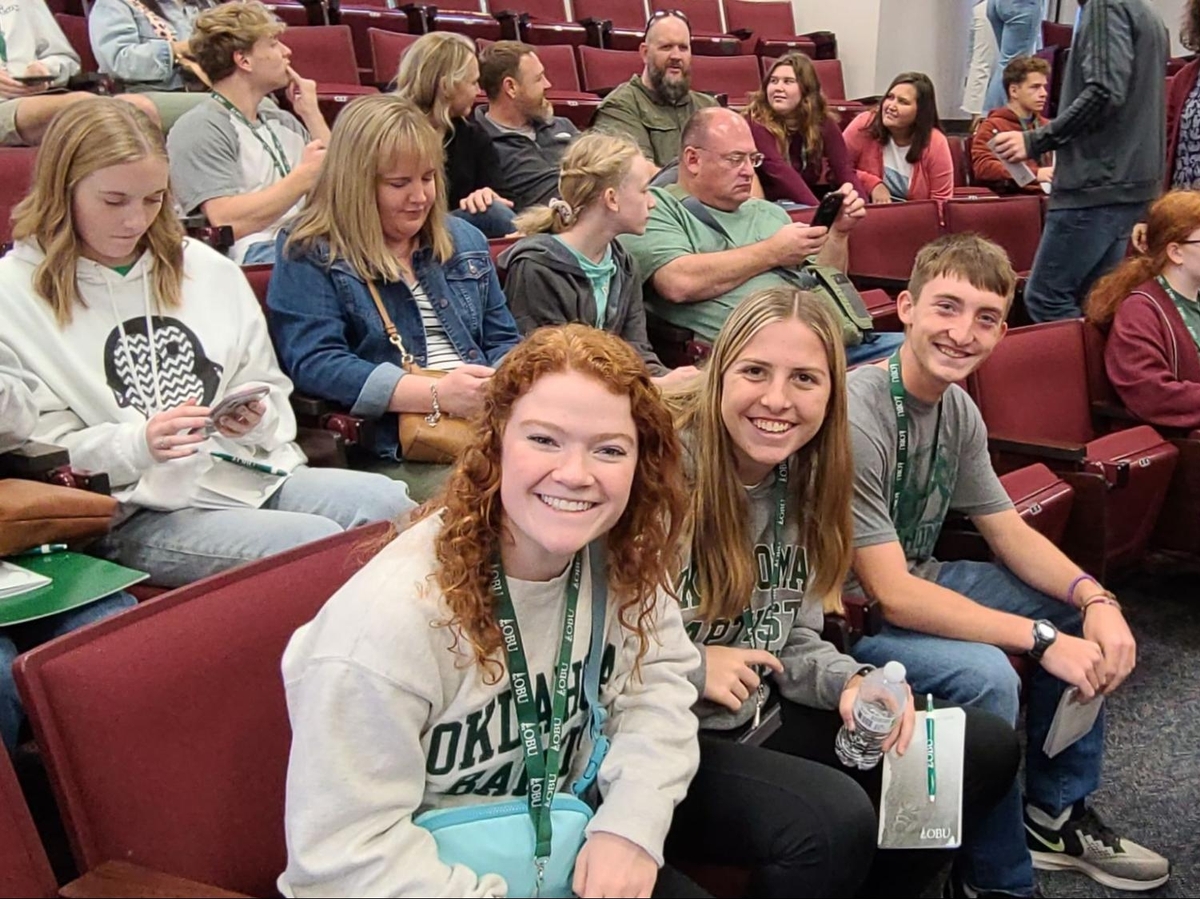 Christian Heritage Academy is committed to preparing Christian leaders for every sphere of society who understand America's gospel purpose. One way that this is accomplished is through our Senior Seminar class. In 2021, Senior Hour was transformed to be more missional-minded. Students are encouraged to reason about various post-secondary school options critically. Mr. Justin Moore teaches the course. As a former university admissions counselor, Mr. Moore has a great deal of wisdom in preparing students for the next step of the journey. He has arranged weekly college visits from in-state and out-of-state colleges as well as public and private universities. A part of the class is also to shadow an adult who is currently working in the student's "dream vocation," and effort is made to showcase a variety of careers, working on expanding students' knowledge of real-world opportunities. The students are allowed to take one day out of school to work alongside the mentor and then return to class to present their experiences. Students and parents are also encouraged to schedule college visits. The picture above was sent to me from a visit last Friday. Being on campus and having the ability to ask questions and experience college life is invaluable.
We are so grateful to the men and women that God has brought to CHA to help prepare our students for the next step of the journey. We are thankful for the opportunity to partner with families in this process. If you would like to help more students attend CHA and be prepared for the next step, please consider attending one of our upcoming Opportunity Scholarship Fund interest meetings. They will be on Nov. 4, Nov. 11, Nov. 18, and Dec. 2 for breakfast from 7:30–8:15 A.M. or lunch from 11:30- 12:15. Please contact sdemoss@cha.org or rmazzalongo@cha.org for more information.