Distinctively CHA
May 08, 2023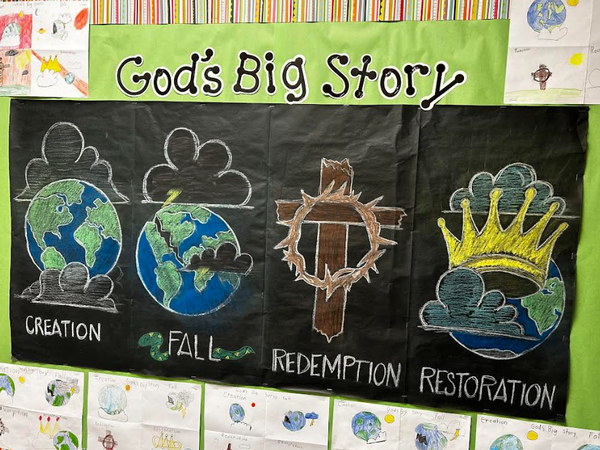 One of the distinctives of CHA's curriculum is our Bible program. Our elementary Bible curriculum teaches the Westminster Catechisms at each grade level, framed in the Biblical metanarrative, God's Big Story, of Creation, Fall, Redemption, and Restoration. At each grade, the doctrine is taught and built upon. The seven doctrines are:
Principle 1—Doctrine of the Bible
The Bible is God's Word. It is infallible, inherent, and sufficient. (John 1:1; 1 Tim 4:16)
Principle 2—Doctrine of God
There is one God with a triune nature. (Genesi 1:1-2; Deut 6:4)
Principle 3—Doctrine of Man
Man is made in the image of God with a God-given purpose. He has an inherent sin nature. (Gen 1:26-28, Rom 3:23)
Principle 4—Doctrine of Christ and the Holy Spirit
Jesus and the Holy Spirit are a part of the Godhead with distinct roles but one essence. (Phil 2:6-11; John 10:30; John 3:5; Genesis 1:2)
Principle 5—Doctrine of Redemption/Salvation
Through Jesus Christ's atonement on the cross, mankind can be justified. Sanctification is a part of a believer's life. (Titus 3:5; 1 Cor 6:11)
Principle 6—Doctrine of the Church
The church is Christ's bride to worship and equip the saints. (Rom 12:10; Rom 15:14; Eph 4:32; 1 Thess 5:11; 1 John 3:11)
Principle 7—Doctrine of Future
Christ will return for His people. Heaven and hell are real places for believers and non-believers after the final judgment. (Matthew 24:4-5; 11; 23-2; Rev 21:4; Rev 20:12-13)
The elementary Bible curriculum cumulates in fifth and sixth graders writing short essays on one of these doctrinal statements. It is with this foundation that we can build upon in secondary through an overview of God's Old and New Testament in junior high, hermeneutics and church history in ninth grade, systematic theology in tenth grade, philosophy and worldview as juniors, and apologetics and Christian living in the senior year.
As CHA partners with the home and the church in establishing a solid foundation in each student's life, we see the impact validated in the students' PEERS worldview test scores, in which our seniors score consistently in the top ten schools in the nation.
April 17, 2023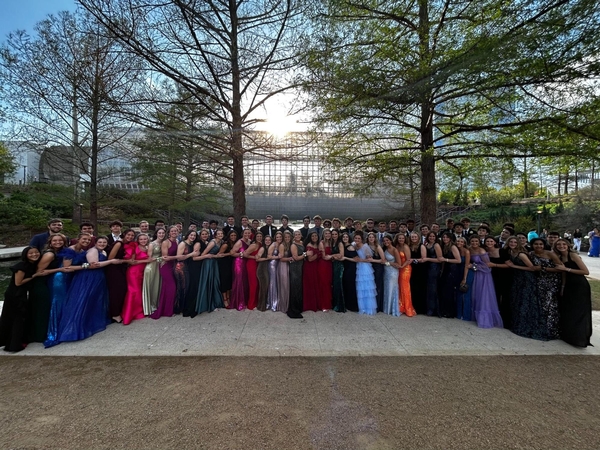 Friday evening, the junior and senior classes celebrated at the Colcord Hotel. The Junior Senior Banquet is a time-honored tradition. It is one of the distinctives of CHA. The way our students dress for the evening is distinct. The gowns are stunning. The suits are debonair. What I love the most is that, while the students look spectacular, their character is the most attractive. They readily express appreciation. They laughed, enjoyed each other, and appreciated the work that went into the evening. Their manners and etiquette testify to years of parent investment. They are bright lights in a dark world. They are distinct.
Our alumni are also distinct. Mr. Harrison McClure, a 2016 graduate, spoke at the event. His memories of high school and lessons for the next stage of life were encouraging and enjoyable. Our alumni are also distinct. Mr. McClure spoke of the distinct foundation that our students have with their parents and CHA. He reminded them of their distinct focus on Jesus and the dangers of losing focus. He challenged them to flourish in the next season of life and live distinctively.
As you invest in CHA, you invest in our students. I am thankful for the opportunity to serve at CHA and walk alongside these students of distinction. If you would like to learn more about how to partner with CHA, please contact Dr. DeMoss at sdemoss@cha.org or 405-672-1787 ext. 233.
April 10, 2023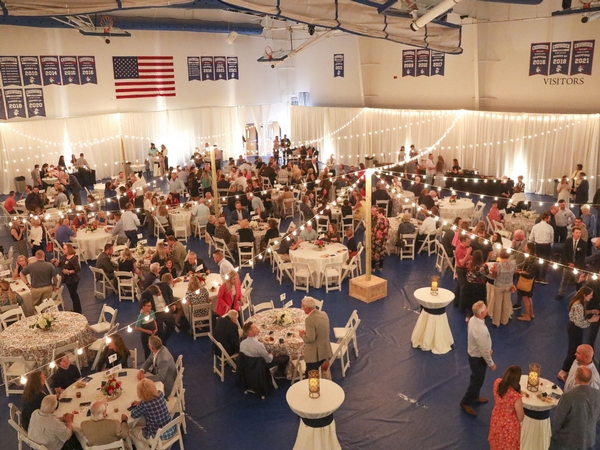 Last Tuesday evening, CHA hosted the Heritage Celebration. The night was filled with encouraging conversations, songs of celebration, and a call to remember. The Liberty Leader recipients, Ben Sisney and Celeste McGee, were honored. It would be remiss if the student leaders and choir members who led in worship were not recognized. Our students and families make CHA distinct.
Dr. Tom Elliff spoke from the text in 1 Samuel 14:7, which states, "Do all that you have in mind," his armor-bearer said. "Go ahead; I am with you, heart and soul." He challenged guests to come alongside the men and women called to ministry at CHA as armor-bearers by encouraging them to do "all that they have in mind" as they remind the faculty and staff that they are with us. What a powerful message in a day when educators are in short supply, and the need for quality education is more in demand than ever.
How can you be an armor-bearer? First, pray for us. Pray that the Lord will accomplish His will for CHA in the lives of students through the men and women called to serve at CHA. Second, write a note of encouragement. A text, email, or handwritten note to remind those who serve at CHA of their impact is priceless to an educator. Third, come alongside and support the work at CHA. This year we have a $1.2 million goal, including $250,000 to secure the secondary main entrance, $700,000 to renovate the third floor, and $270,000 in upgrades to the RBTF and John Merrell Sports Complex. Would you become a partner today by giving online or contacting Dr. Susan DeMoss for more information at 405-672-1787 ext. 233? Click here to give. Be an armor-bearer!