Distinctively CHA
March 29, 2019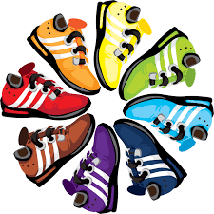 With just 7 days before our GLOW (Go Light Our World) Run, I want to encourage you to participate in this school-wide event hosted by PURPOSE. PURPOSE (Parents Utilizing Resources and Providing Opportunities to Support and Encourage) supports our school in a variety of ways from providing lunches for the faculty and staff, raising love offerings, hosting the Fall Festival, sponsoring the New Parent dinner, providing teacher longevity awards and flowers at ceremonies, recruiting homeroom moms, and much more. They need funds to accomplish these endeavors and their desire is to do even more by beginning raise funds for a new playground and secondary science classrooms.
The purpose of the GLOW Run is to:
Provide an opportunity to promote school climate and foster fellowship
Raise money for faculty members to sponsor mission trips (10% of proceeds)
Raise money for PURPOSE activities throughout the year.
Raise money for STEM/playground needs
Raise money for capstone trips (If a 5/6 or 11/12 grader raises $125, then 75% of all additional money raised will go to their trip.)
The run will be next Friday night at First Southern Del City.
Tailgate dinner begins at 6:00 p.m.
The elementary Fun Run starts at 7:15 p.m.
The secondary and adult Fun Run and 5K following shortly after the soccer game.
The CHA bonfire will host smores and music.
After the races, the secondary is hosting an "after party" at the field until 10:00 pm.
To encourage involvement, here are some of the already approved incentives:
Students may wear "Nike" style running shorts [no body parts showing and no rolling of the shorts. No tank tops will be allowed.]
There will be a bonfire at the south end of the football stadium and music will be playing.
Runners (parents and students) who sign up online by TODAY, March 29, will receive a t-shirt and run pack, which includes a GLOW Run T-Shirt, 1 glow in the dark item (necklace, bracelet, stick), a bottle of water, and snack.
Online registration will be extended through Sunday. Fundraising will stay open for all online registrants through next Friday, April 5.
Next week, faculty and staff members may pay $2 each day and receive a pant/CHA shirt day or no-tie day.
Next week, secondary students may pay $2/day and wear sweats.
Secondary students who do not sign-up by Friday may sign up at lunch on Thursday and Friday of April 4 and 5 and pay $20. They will receive no shirt.
A tailgate will be held at the event for $5.
The elementary grade with the most in attendance will receive a pizza party and get to silly string their teacher.
The secondary grade level with at least 50% participation and the most participating the night of the event will receive a catered lunch provided by the secondary.
Any student(employee) raising at least $125 will receive a WEEK of sweats (or CHA shirt/pant/no ties).
An after-party will be held at the field for secondary students. Students who participate in the run will be allowed for free. Others may come for $5.
The elementary with the highest percentage will receive a sweat pants day on the day of the run.
If the elementary raise $8000 they will get to silly string Mrs. Low.
This event is going to talk ALL of us to pull off. If you are able to sign-up to volunteer to help with this event, please use this link.
If you have any further questions, please contact Ashley Tyler at atyler@cha.org or sdemoss@cha.org.
Thank you again for praying and participating. See you at the RUN!
March 13, 2019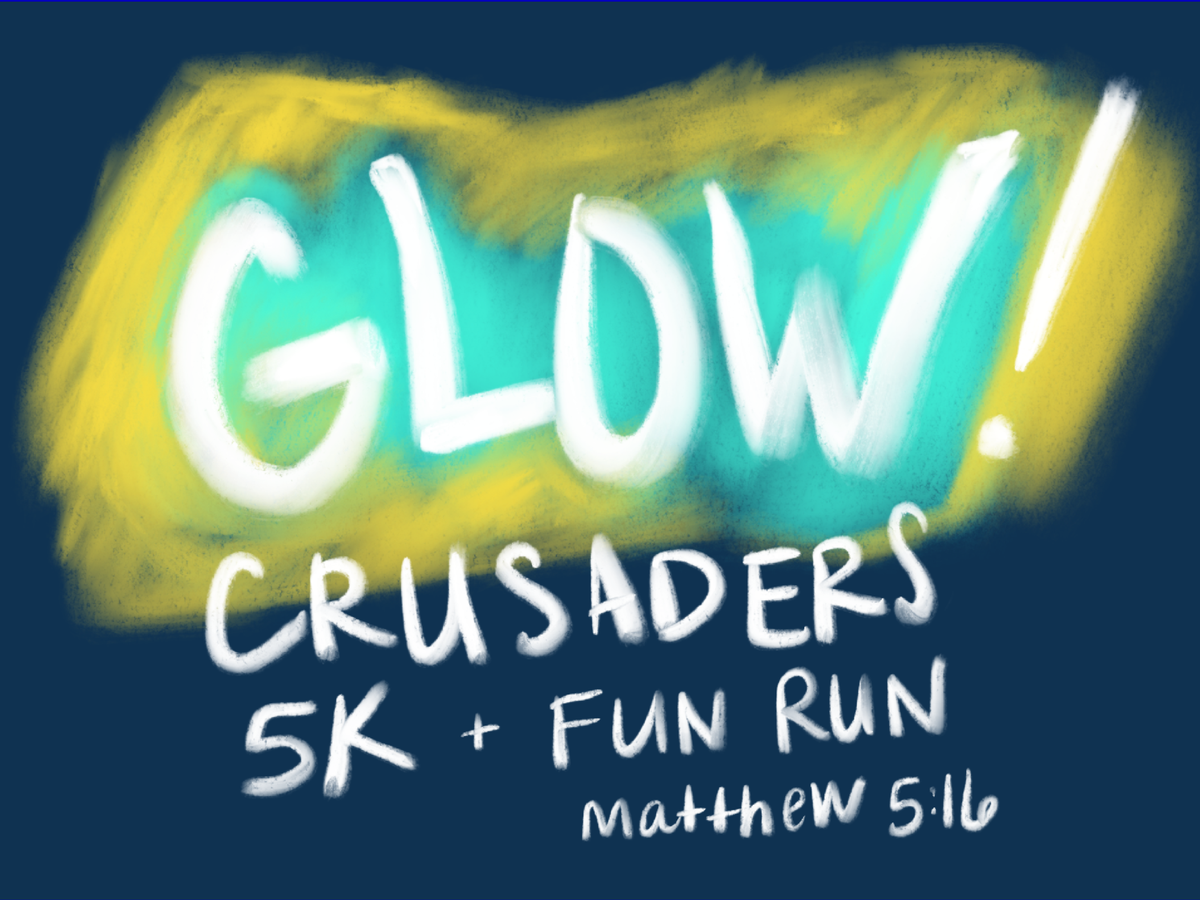 Have you ever wondered why our mission statement says, "CHA assists the home," instead of "CHA partners with the home" or "Parents assist the school?" It is because we believe that God gives students to parents to raise and to educate. Deuteronomy 6:4-9 states:

"Hear, O Israel: The Lord our God, the Lord is one. You shall love the Lord your God with all your heart and with all your soul and with all your might. And these words that I command you today shall be on your heart. 7 You shall teach them diligently to your children, and shall talk of them when you sit in your house, and when you walk by the way, and when you lie down, and when you rise. You shall bind them as a sign on your hand, and they shall be as frontlets between your eyes. You shall write them on the doorposts of your house and on your gates."

Parenting is a God-appointed role. It is a gift. CHA is blessed to have so many families who are living out Deuteronomy 6:4-9. We are grateful for the countless parents who volunteer at CHA through sponsoring field trips, to serving on committees, and volunteering at school events. Our two parent organizations, P.U.R.P.O.S.E. and Booster Club, do a great job creating a culture of school spirit, encouragement, and "family" at CHA. Through their leadership, CHA is strengthened.

I hope you enjoy P.U.R.P.O.S.E.'s newsletter. It includes some important information about our school's upcoming GLOW Run on April 5. It also details how you can be a part of welcoming new students to CHA. God is already at work with over 47 new families completing the application process to make CHA their home next year.

I pray that your family has a wonderful Spring Break and enjoys your students being home. This time is fleeting. Redeem the time.
March 04, 2019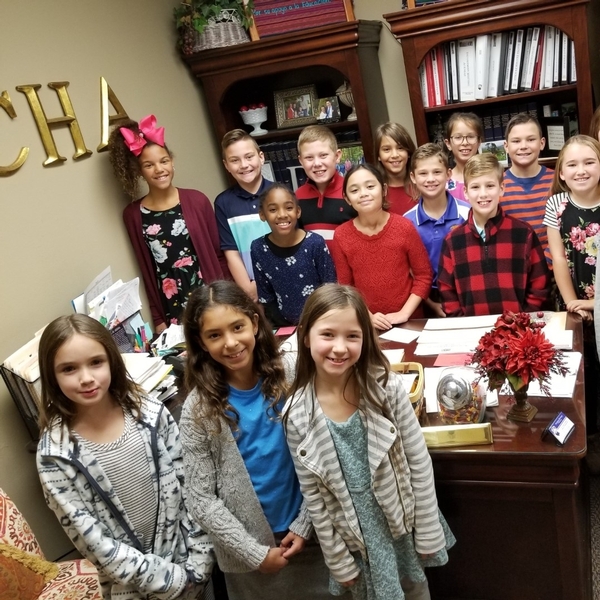 Every organization has a culture. Whether it is a family, church or business, every organization has a way of doing things. At CHA, we call this the CHA Way. One of the distinctives at CHA is our open-door culture. It begins every morning as Mr. J. Bullard walks the halls of our school praying for our school. He opens each door that is closed or pops his head in to say "Good morning." As you walk down the halls, you will find open doors. Many teachers teach with their door open. You can walk down the hall and listen to our teachers and students engaged in the learning process. Some of my favorite sounds in our halls are the discussions that you can hear of students grappling with difficult concepts, articulating a Biblical worldview, reading aloud, and LAUGHTER within the classroom.
Our open-door culture is seen in our administration. Students, teachers, parents, alumni, and community relations just "stop by" to chat. Our doors are always open. They are not locked. We rarely meet behind closed doors. The CHA Way is one of relationships. We value time with each other and we are never too busy. Students regularly visit with headmasters to share their dreams, ideas, and struggles. There is a culture of transparency and trust. Listening and praying with students as they grapple with college decisions, career choices, or life is a gift. The joy of teaching comes from relationships. Relationships are built inside and outside of the classroom. I am grateful for open doors.
One of my favorite events of the day is when the elementary students pass by my office. As they pass in the halls or as they leave for dismissal, they oftentimes pass by my door. If I am in a meeting, they peer inside. Their big bright eyes and vibrant smiles beam through my office and heart. Oftentimes, they come inside, give me a hug and politely ask for a piece of candy. My jar of jolly ranchers is refilled weekly (sometimes daily). What a joy it is to see each of these students! The picture above captures a group of these students who often drop by to see me.
Our open-door culture reminds me of Christ. In John 10:9, Jesus says, "I am the door. If anyone enters by me, he will be saved and will go in and out and find pasture." He is the door to our hopes, dreams, and ultimately salvation. He reminds us in Matthew 11:28-30, "Come to me, all who labor and are heavy laden, and I will give you rest. Take my yoke upon you, and learn from me, for I am gentle and lowly in heart, and you will find rest for your souls. For my yoke is easy, and my burden is light."
I am so thankful that God's door is always open. He is never too busy. We can always pray to him any time of day or night. He is the Way. He always tells us the truth. His words bring life.