Watershed Moments
March 22, 2021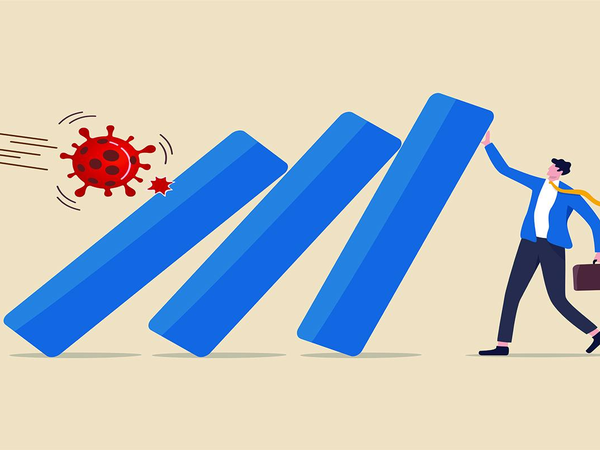 On February 26, 2020, Christian Heritage Academy completed its accreditation process with the Association of Christian Schools International through the spring of 2025. As with any accreditation process, the school is affirmed in areas of strength, and recommendations are made in areas of growth. One of the areas of growth was technology integration. Ten days later, CHA found itself thrust into developing a plan for distance learning. Today, March 22, marks the one-year anniversary of CHA's distance learning program. It was a watershed moment.
Watershed is defined as a crucial dividing point or factor. Prior to March 2020, CHA was primarily a notebook, paper, and pencil school. Through the generous gifts of the Heritage Fund, the Lord provided Chromebook carts in the building and technology packages in every room. He guided Mr. Kyle Smith to create personal email accounts for our students in the fall of 2019. On March 23, 2020, CHA's teachers, students, and families embarked on a new frontier.
This new frontier has given us more tools to reach students who are absent from school for various reasons including school activities, family travel, and personal illness. This year, teachers in grades 4th-12th have been challenged to post at least one announcement or assignment in Google Classroom each month. During the recent snowstorm, CHA was able to provide quality online instruction to our students and forgo any make-up days added to the school calendar. We are grateful for the Lord's provision and the needed growth in our school in the area of technology integration.
What has not changed is CHA's commitment to excellence in teaching. It is one of our core values. CHA has always been committed to face-to-face instruction. Our teachers are trained weekly in a biblical worldview and in our distinct philosophy of education known as the Principle Approach. The Principle Approach teaches students to reason biblically in every subject area. While distance learning has its place, there is no substitute for face-to-face instruction. We are incredibly thankful to be in school five days a week this year.
We would like to invite you to hear even more about God's watershed moments at CHA by registering for one of our Heritage Dinners. There is still room at our April 8 and April 22 dinners.
We have been blessed to receive a donation to underwrite the Heritage Dinners in honor of the Bullard Family in remembrance of Mr. Ralph Bullard. This generosity allows for all ticket sales to be designated to the fund of their choice at the banquet and will be considered a tax-deductible gift. One option for giving is the Heritage Fund which goes towards the internal academic needs of the school. Ralph Bullard Training Facility Fund monies will go towards the building of a new practice gym facility. The Excellence Fund is for undesignated gifts. If you cannot attend one of the dinners but would like to give towards one of these funds, please use this link.
We would like to thank this year's sponsors that have already registered:
Benefactor — Underwriter ~$30000
Bullard Family in Honor of Mr. Ralph Bullard
Platinum ~$10,000
Broadway Tag Agency
Executive Level Sponsors ~$5000
Bryan's Flooring, Inc.
Immediate Care & Margins PLLC
Mr. and Mrs. Lloyd White
Visionary Level Sponsor ~$3000
Barefoot Homes, LLC
WatersEdge
Ambassador Level Sponsors ~$1500
Mr. and Mrs. Paul Blair
Innovative Prosthetics and Research
Mr. and Mrs. Mark Spangler
Tinker Federal Credit Union
Mr. and Mrs. Trey Tipton
Legacy Level Sponsors ~$1000
Big Boys Hobbies Metal Detectors
Hill Insurance Agency
Mr. and Mrs. Zac Graves
Mr. and Mrs. Trevor Nutt
Rankin & Thomas Families
Mr. and Mrs. Rod Wolfard
Mr. and Mrs. Tim Young
Wootten Family
If you would like to register for this event or sponsor one of the dinners, please use this link.
If you have any questions, please feel free to contact Dr. Susan DeMoss at 672-1787 Ext 233 or Mrs. Robin Gonzales at rgonzales@cha.org. Thank you for praying for CHA and these upcoming dinner events.