Partnerships
December 06, 2021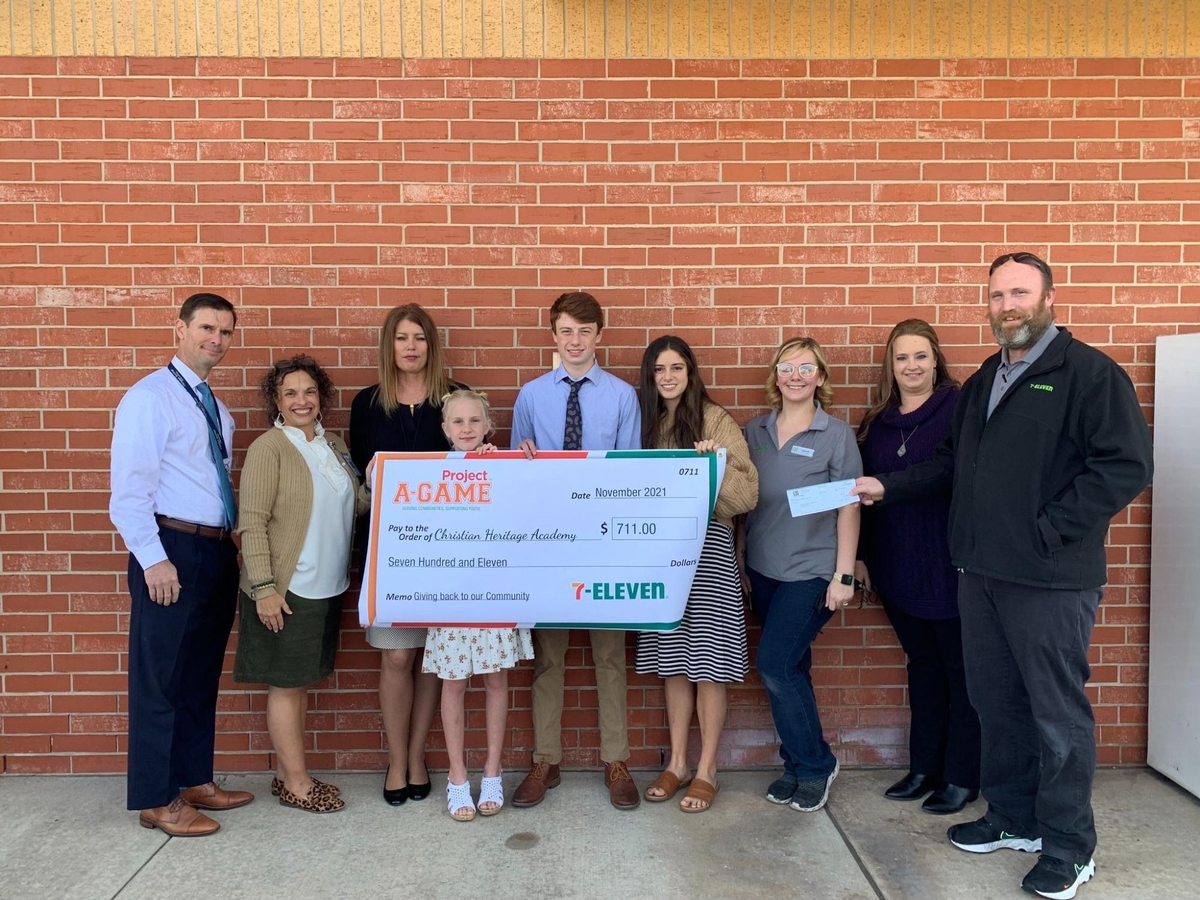 CHA has a distinct leadership training program. The curriculum has been developed for prekindergarten through twelfth grade. Training in our four levels of leadership and eight leadership practices, students are equipped to engage the culture. Last week, CHA received a grant from 7-Eleven through their A-GAME Project initiative. The gift of $711 was given to training leaders. We are grateful to the families, churches, and area businesses who partner with us to help us accomplish the mission and vision that God has given CHA.
As the end of the year approaches, would you consider partnering with us to provide scholarships for CHA students through the Opportunity Scholarship Fund or to provide funding for the new Ralph Bullard Training Facility?
The Lord is at work at Christian Heritage Academy. It is a blessing to be a part of what He is doing. Thank you for partnering with us.