Lights, Camera, Action!
February 01, 2021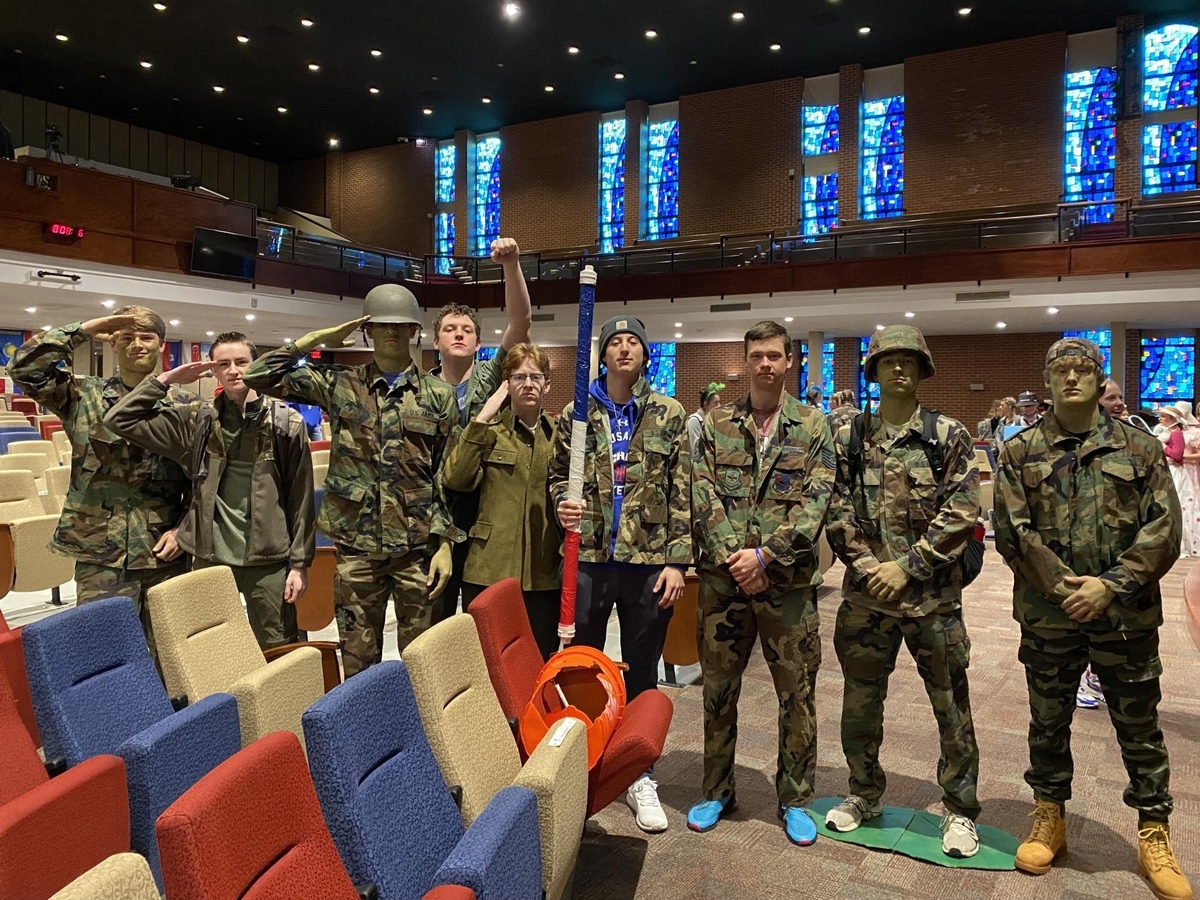 Last week, CHA students celebrated homecoming. The theme was "Lights, Camera, Action." From Star Wars to Toy Story, students adorned the halls with decorations and wore creative attire. Over the last year, so many things have been stilled. I am so thankful that the lights are on at CHA, there are people to pose for pictures, and there is action to enjoy. What a gift it is to be CHA!
During the month of February, the action continues. On February 16, from 7:15 AM — 7:50 AM, CHA is hosting a Pastor Appreciation Breakfast. The event will be held in the cafeteria. The event is free. Students are encouraged to invite their church's pastor (senior, lead, youth, children's, worship etc.) to the event. We understand that there are several students who may share the same pastor. The first family to register their pastor will be allowed to attend the light breakfast with their church pastor. All siblings in the first family to register may attend the event with their pastor. Mrs. Dawn Pruitt will notify any families for whom a pastor has been previously registered. Following the Pastor Appreciation Breakfast, all guests are invited to stay for a simulcast of the Oklahoma Governor's Virtual Prayer Event from 8:00 AM — 8:30 AM in CHA's auditorium. If you have any questions, please contact Mrs. Dawn Pruitt at 672-1787, ext 204 or dpruitt@cha.org. The deadline to register your pastor is Friday, February 12.
You may register your pastor at the following link: Pastor Appreciation Breakfast
All pastors, parents, and patrons of CHA are encouraged to register for the simulcast of the Governor's Virtual Prayer Event.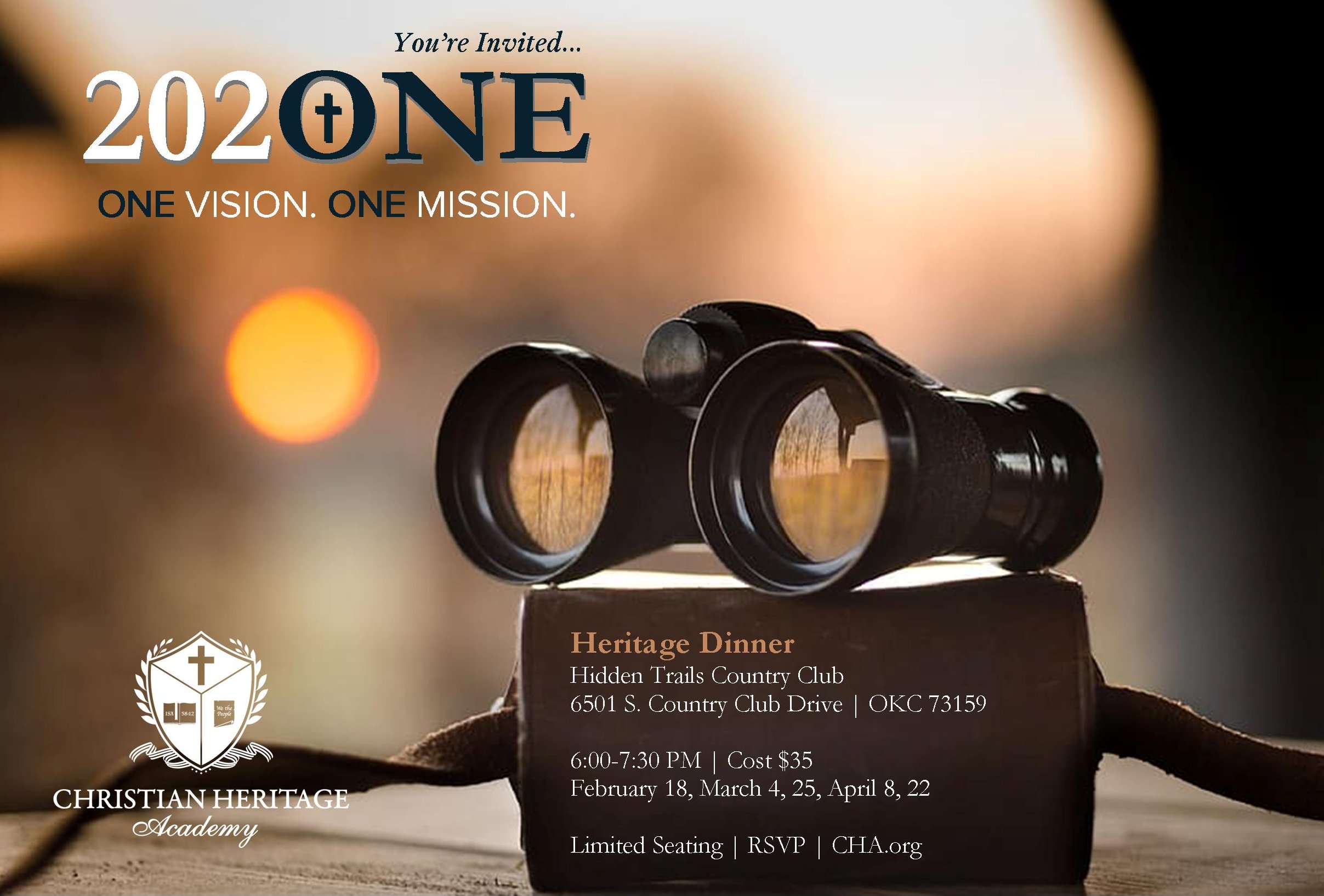 We also are celebrating the first of five Heritage Dinners at Hidden Trails Country Club. The first dinner will be on February 18. We would like to thank the following Heritage Dinner Sponsors for making it possible that two events are fully funded so that all ticket sales and any additional table sponsors will go towards the needs of the school.
Executive Level Sponsors ~ $5000
Bryan's Flooring, Inc.
Mr. and Mrs. Lloyd White
Ambassador Level Sponsors ~ $1500
Mr. and Mrs. Mark Spangler
Legacy Level Sponsors ~ $1000
Big Boys Hobbies Metal Detectors ~ Mr. and Mrs. Bart Davis
Mr. and Mrs. Zac Graves
If you would like to register for this event or sponsor one of the dinners, please use this link.
We hope to see you at one of these grand premieres. Let's enjoy the lights, cameras, and action of the season.