Information 411
November 12, 2020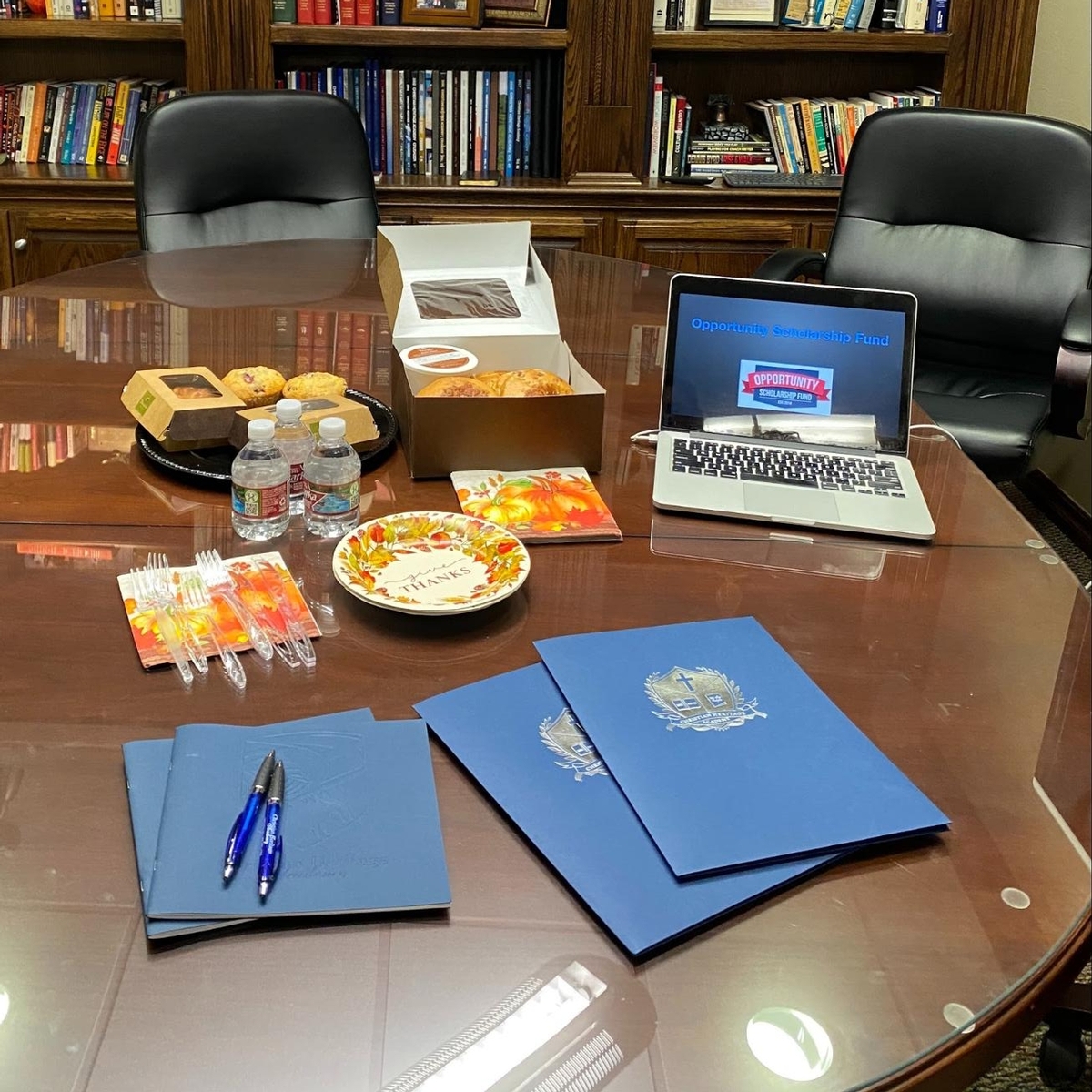 Today, we hosted our first of three OSF information breakfasts and luncheons. This year, because of the generous tax donors at CHA, we were able to award $358,007 in scholarships through the Opportunity Scholarship Fund.
Would you please consider learning more about OSF and how you may use some of your tax dollars to give other students the opportunity to attend CHA? We are hosting informational breakfasts and lunches on November 19 and December 3. Breakfasts will be from 7:30 am — 8:15 am in the Alumni Room. Lunches will be in the Alumni Room from 11:30 am — 12:30 pm. All events are free and anyone (parents, grandparents, business owners, friends) who is interested in learning more about this opportunity is invited to attend. If you are interested in reading more, please visit our page about the OSF. If you would like to attend one of our informational breakfasts or lunches, please contact Dr. Susan DeMoss at sdemoss@cha.org or phone at 672-1787 Ext 233 or complete this online form.
If you would like to see how the OSF if impacting our families, please click the testimonies below:
Mrs. Amber Holshouser (3:11 minutes)
Mrs. Winter Kozak (3:39 minutes)
If you have any additional questions and need the "411" on the OSF, please contact Dr. DeMoss.