Power of Prayer
November 01, 2020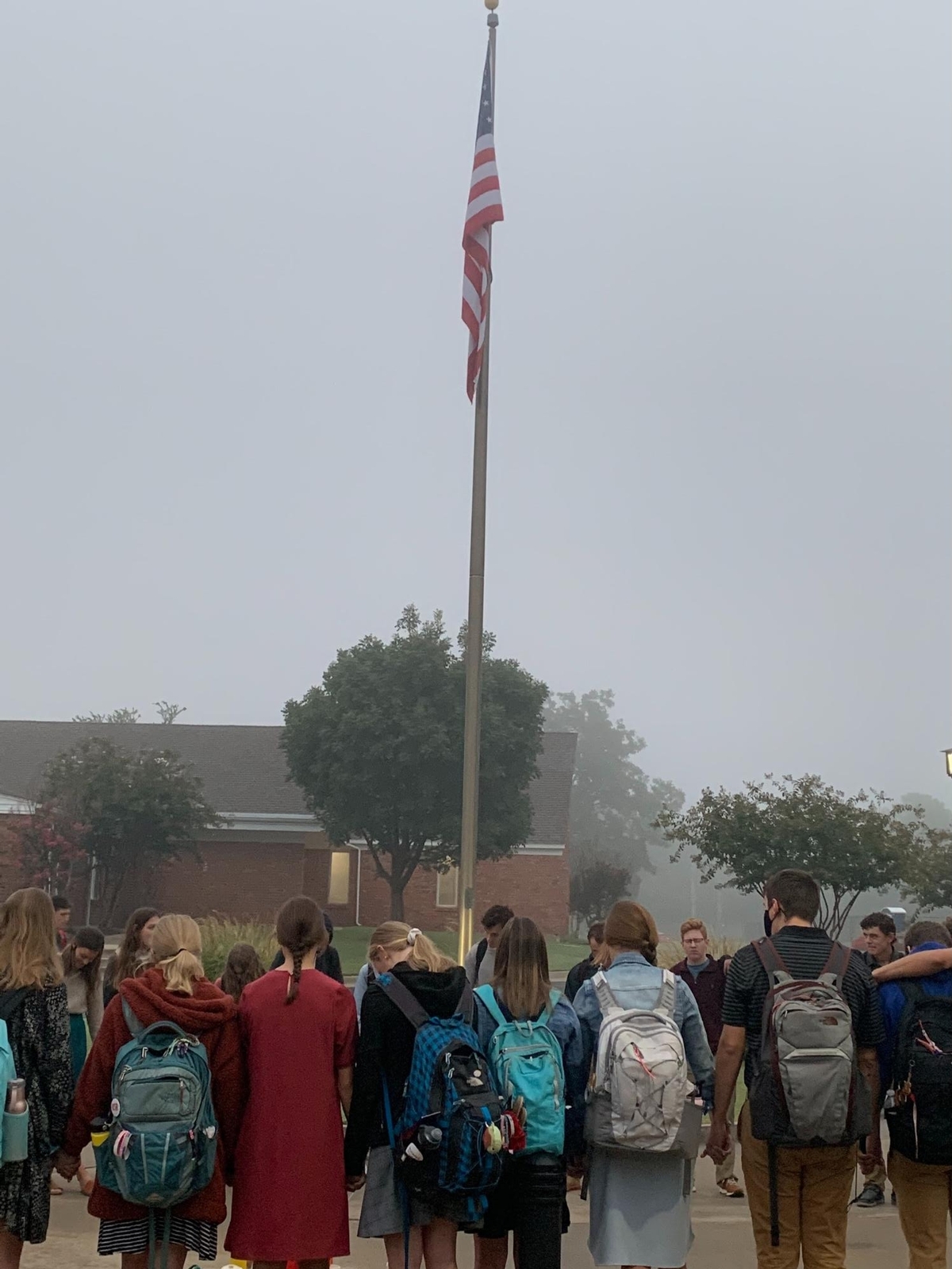 Last week, Mr. Josh Bullard fell while trimming a tree in his front yard before the ice storm. In the hours following, countless members of CHA family beseeched the throne of grace for God's mercy, protection, and healing. God graciously heard our prayers and provided. There is power in prayer.
As we approach November 3 and the election of our nation's next leaders, may we remember that there is power in prayer. We worship and serve a God who hears our prayers, who is approachable, and who loves us. He is a God who stands for truth because He is Truth. I am so thankful for Christian Heritage Academy and its commitment to teaching the Truth from every subject. I am thankful for our faculty members who have dedicated their lives to studying God's Word and the principles of their subject through the lens of Scripture. I am thankful for the opportunity to pray with and for students every day in every hour of the day. I am thankful that See You At The Pole is not just an event that occurs once a year but is lived out daily in the classrooms, offices, and halls of CHA. There is power in prayer.
In such a tumultuous year, God has blessed CHA with over 580 students enrolled. Because of the Opportunity Scholarship Fund (OSF), 117 students received the opportunity to attend CHA with these scholarships. The Opportunity Scholarship Fund is a program established by the state of Oklahoma. It allows taxpayers to divert some of their tax dollars to the private institution of their choice and receive a tax credit. This year, because of the generous tax donors at CHA, we were able to award $358,007 in scholarships.
Would you please prayerfully consider learning more about OSF and how you may use some of your tax dollars to give other students the opportunity to attend CHA? We are hosting informational breakfasts and lunches on November 12, November 19, and December 3. Breakfasts will be from 7:30 am - 8:15 am in the Alumni Room. Lunches will be from
11:30 am - 12:30 pm in the Alumni Room. All events are free and anyone (parents, grandparents, business owners, friends) who is interested in learning more about this opportunity is invited to attend. If you are interested in reading more, please visit our page about the OSF. If you would like to attend one of our informational breakfasts or lunches, please contact Dr. Susan DeMoss at sdemoss@cha.org or phone at 672-1787 Ext 233 or complete this online form.
Thank you for continuing to pray for Mr. J. Bullard as he recovers from surgery. Thank you for praying for CHA. We hope to see you at the Patriotic Program on Monday afternoon and at the Fall Festival on Thursday evening. We are praying that the Lord will provide additional resources for us to allow more families to experience the CHA Way. There is power in prayer.
Have a wonderful week!