Mayberry
November 09, 2020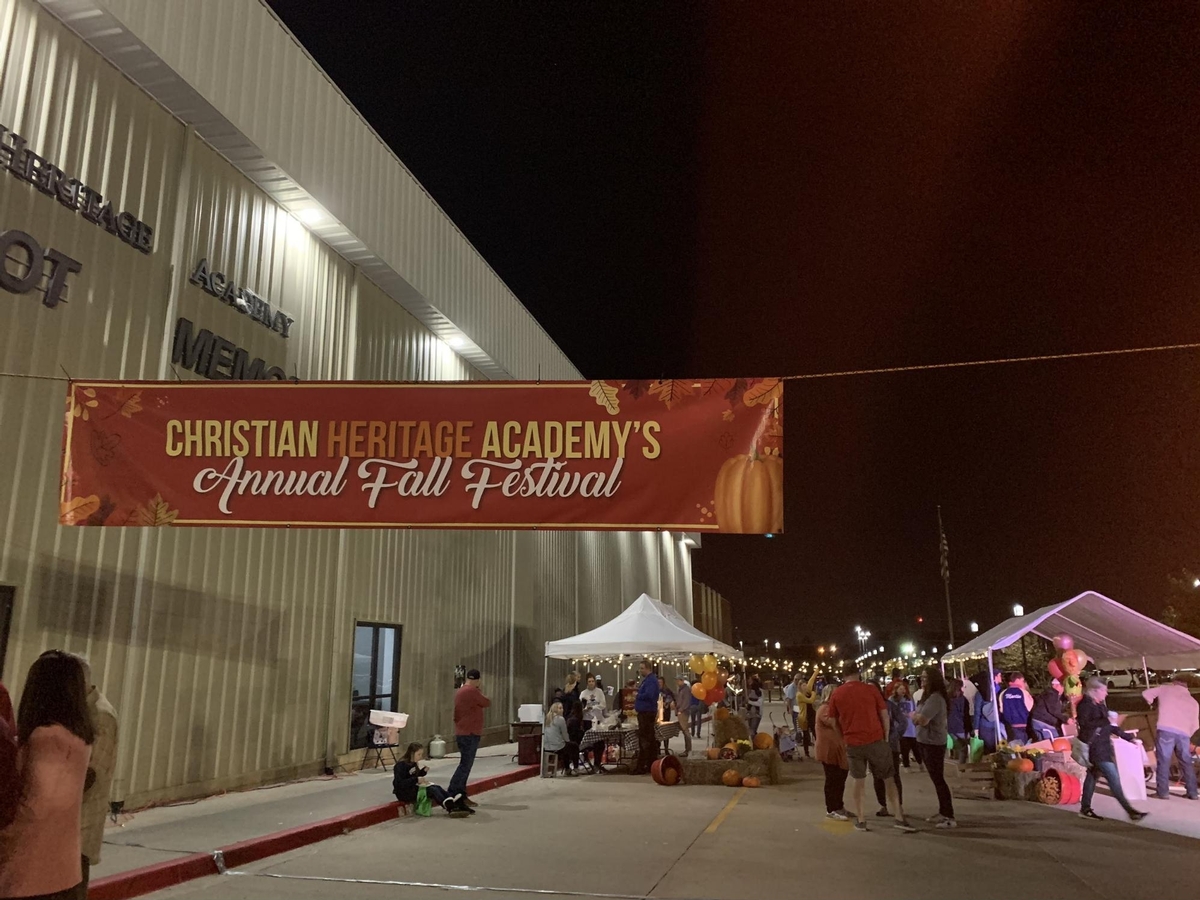 Over the last eight months, the current circumstances have caused many of us to consider what really matters. It has caused us to reflect on how we do things and why we do things. It has made us appreciate the simplicity of life. Last Thursday, PURPOSE (Parents Utilizing Resources and Providing Opportunities to Serve and Encourage) hosted CHA's annual Fall Festival. With the current social distancing restrictions and indoor concerns, the event was primarily held outdoors with an "old school" autumn flair. The hay bales and twinkle lights were like something out of a Hallmark movie. What is more interesting is that others said the same thing.
What makes Hallmark movies memorable? The storyline is simple. There is a happy ending. Fellowship and people matter. It beckons us to a time when children run and play unhindered. When people are not in a hurry and enjoy socializing over a cup of hot chocolate. When laughter and mingling beat any top 40 song, and an outdoor hamburger is better than any t-bone steak. This is why I fondly refer to CHA as "Mayberry."
This week, we have the opportunity to enjoy each other once again on Friday night at our home District play-off game. The game starts at 7 pm. We are also celebrating our alumni at this event. Coach Tony Merrell has some special activities planned for any alumni football players in attendance. Mr. Holmes will be at the alumni table located by the front gate. Any alumni in attendance who update their contact information will receive a five-dollar pass to the concession stand. If you have ever been to one of our football games, you will see that "Mayberry" is still alive and well.
This week, we are also hosting our first of three informational OSF breakfasts and luncheons. The Opportunity Scholarship Fund (OSF) is a program established by the state of Oklahoma. It allows taxpayers to divert some of their tax dollars to the private institution of their choice and receive a tax credit. This year, because of the generous tax donors at CHA, we were able to award $358,007 in scholarships.
This week, would you please consider learning more about OSF and how you may use some of your tax dollars to give other students the opportunity to attend CHA? We are hosting informational breakfasts and lunches on November 12, November 19, and December 3. Breakfasts will be from 7:30 am - 8:15 am in the Alumni Room. Lunches will be in the Alumni Room from 11:30 am - 12:30 pm. All events are free and anyone (parents, grandparents, business owners, friends) who is interested in learning more about this opportunity is invited to attend. If you are interested in reading more, please visit our page about the OSF. If you would like to attend one of our informational breakfasts or lunches, please contact Dr. Susan DeMoss at sdemoss@cha.org or phone at 672-1787 Ext 233 or complete this online form.
Thank you for praying for CHA and God's protection of our school. Thank you for being a part of the CHA community. You are what makes CHA special in "Mayberry."
Have a wonderful week!