Longevity
April 26, 2021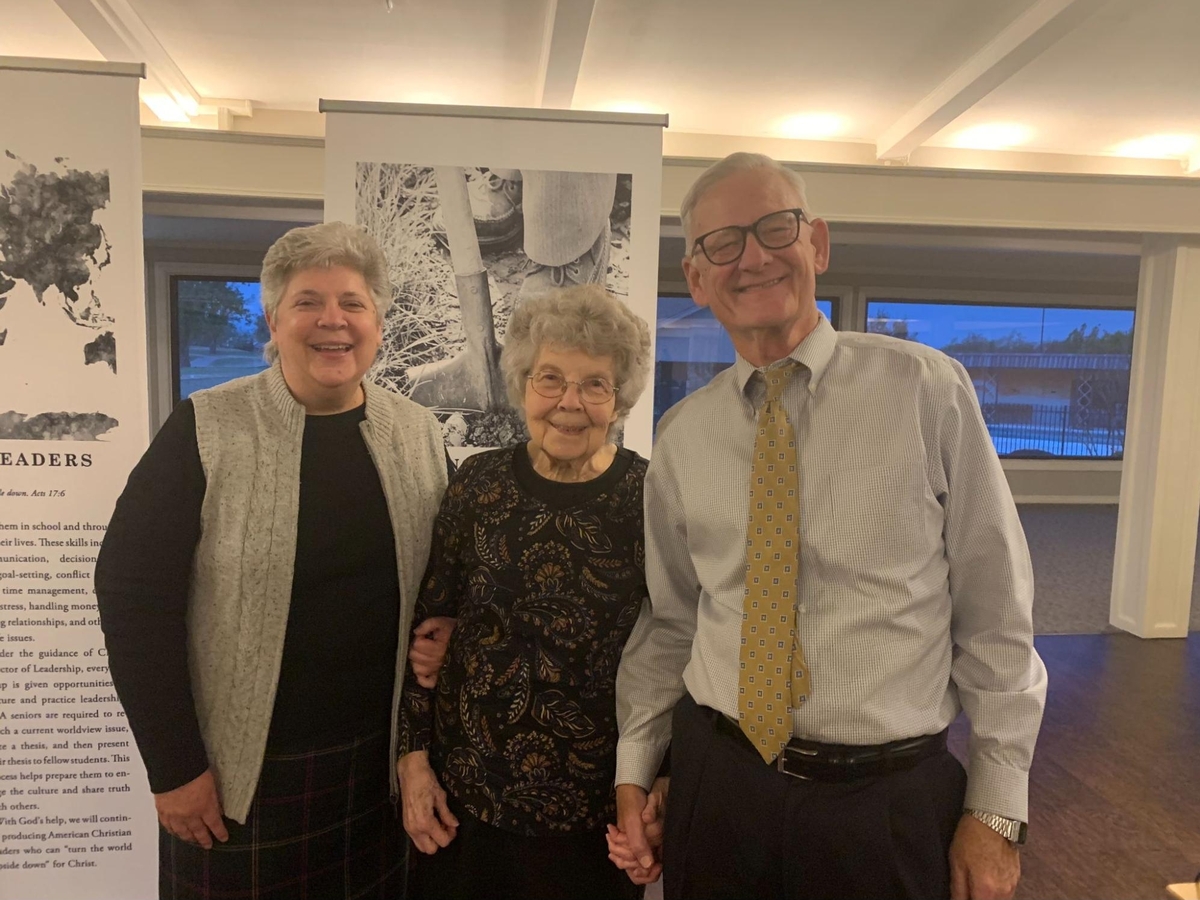 Next year is CHA's 50th anniversary. The 50th year in Scripture is known as the "Year of Jubilee." It is a celebration of remembrance. Last Thursday evening, CHA hosted its fourth Heritage Dinner at Hidden Trails Country Club. We were blessed to have several alumni present. One of them was Jennifer Hendrickson, who was a member of CHA's first graduating class of 1977. Her mother, Naomi Hendrickson, was also in attendance. The greatest gift for a teacher is when a student returns and remembers what your impact has meant in his/her personal life. Mr. Holmes was Jennifer's teacher. Mr. Holmes, CHA's Ambassador, has been at CHA for 48 years. Holding hands and all smiles, these three represent God's faithfulness to CHA and the longevity of relationships within the CHA family. The Hendrickson's continued investment in CHA for over 43 years is a testament to God's grace.
Alumni are a critical part of CHA's community. One of the indicators of a Christian school's strength and influence is the percentage of alumni who enroll their children. We have been blessed to have a significant number of alumni children each year. Our alumni serve on our Board of Trustees, as homeroom moms, on parent boards, and as faculty/staff members. Their longevity in the school creates a family atmosphere and provides a rich tradition. As we prepare for our 50th anniversary, would you please pray that God will sustain our longevity in our community for generations to come? If you are an alumnus and have not updated your personal information with us recently, please contact us at sdemoss@cha.org.
Thank you for being a part of CHA's family—for a lifetime.