Let Freedom Ring
October 24, 2022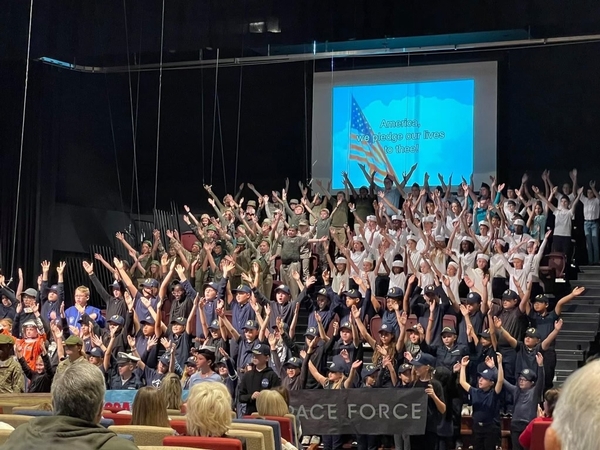 One of CHA's distinctives is our emphasis on teaching God's Providential hand in our world and His purpose for our nation. On November 4, at 1:45 pm, parents and grandparents are invited to watch our elementary children celebrate America with the Parade of Liberty. Over the last few years, this performance has grown in attendance as our students remind us of the blessings of liberty in our nation.
God has blessed CHA with 640 students enrolled. Because of the Opportunity Scholarship Fund (OSF), 154 students received the opportunity to attend CHA with these scholarships. The Opportunity Scholarship Fund is a program established by the state of Oklahoma. It allows taxpayers to divert some of their tax dollars to the private institution of their choice and receive a tax credit. This year, because of the generous tax donors at CHA, over $650,000 were awarded in scholarships.
Would you please consider learning more about OSF and how you may use some of your tax dollars to allow other students to attend CHA? We are hosting informational breakfasts and lunches on November 10, November 17, and December 1. Breakfasts will be from 7:30 am–8:15 am in the Alumni Room. Lunches will be from 11:30 am–12:30 pm in the Alumni Room. All events are free, and anyone (parents, grandparents, business owners, or friends) interested in learning more about this opportunity are invited to attend. If you are interested in reading more, please visit our website or https://osfkids.org/donate/. If you would like to attend one of our informational breakfasts or lunches, please contact Dr. Susan DeMoss at sdemoss@cha.org or phone at (405)672-1787 ext 233 or complete this online form.
Thank you for praying for CHA. We hope you enjoy the Patriotic Program on Friday, November 4. It is another reminder to "let freedom ring."
Have a wonderful week!