Heritage Dinners 2021
January 19, 2021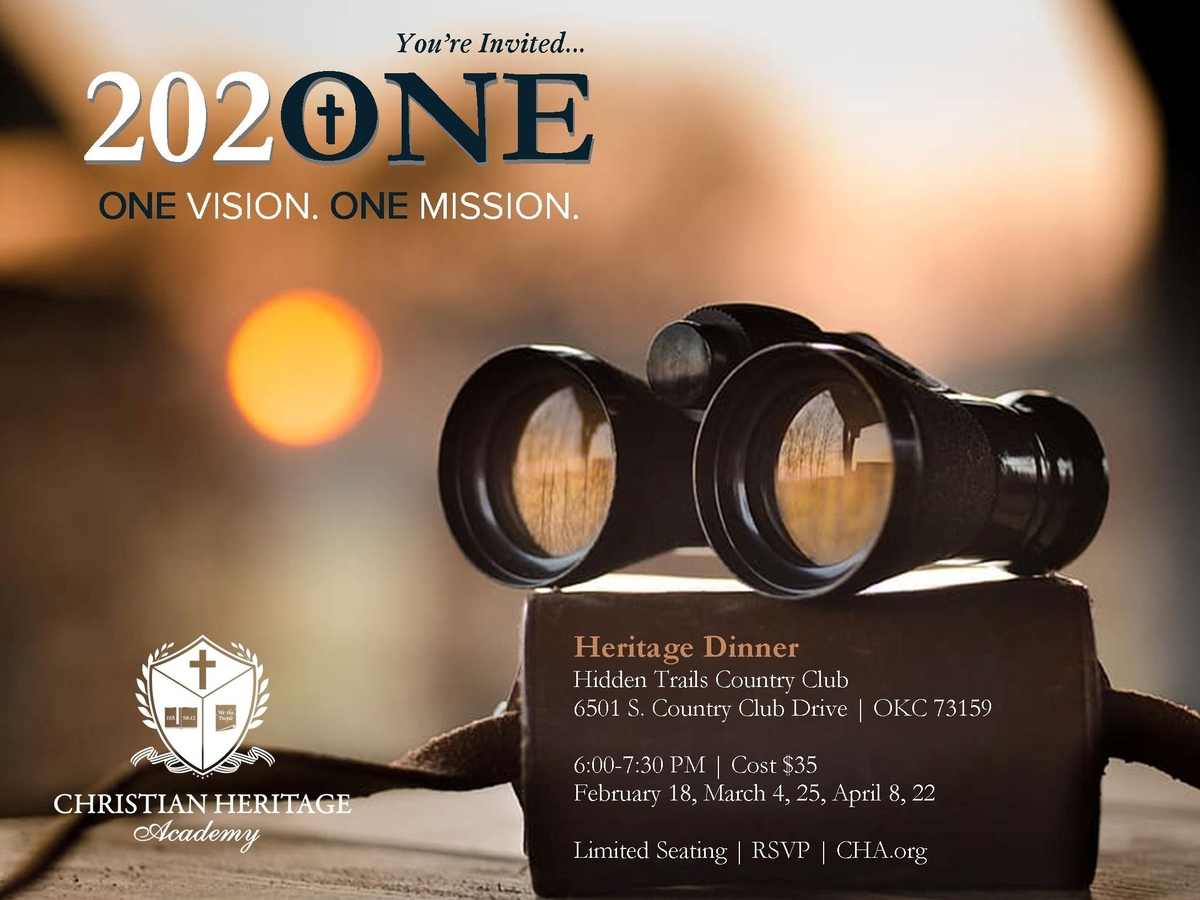 We are honored to invite you to the 2021 Heritage Dinners which will take place at Hidden Trails Country Club this spring. We are hosting five special evenings (February 18, March 4, March 25, April 8, and April 22) with limited seating to celebrate and give towards what God is doing at CHA. These events are for honored donors and CHA supporters to hear God's 202ONE mission and vision for CHA. The dinners are taking the place of the annual Heritage Banquet due to the current pandemic. In the past, the Heritage Banquet has been a tremendous opportunity to celebrate the legacy of CHA and give towards the internal academic needs of the school. The Heritage Dinners will provide a similar opportunity to celebrate God's work at CHA and allow donors to give to not only the internal needs but many exciting capital needs as well.
The cost to attend is $35/person. As in the past, we are encouraging friends and families of CHA to support these events through table sponsorships. The cost of underwriting the event is over $30,000. These sponsorships help defray the cost of the dinners as well as support the school. Our goal for the evenings is $100,000 in gifts.
We pray that you will join us at the 202ONE Heritage Dinners as we share the vision for what God has challenged us to pursue. We would also encourage you to begin praying for these dinners and that God would be glorified and the vision that He has given us would be clearly presented. With seating being limited, please respond at your earliest convenience.
For additional information, please feel free to contact Dr. Susan DeMoss at 672-1787, Ext. 233. You may register online at cha.org.