Giving Tuesday 2021
November 30, 2021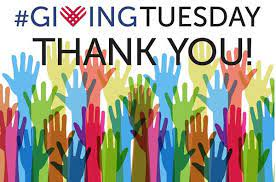 Giving Tuesday originated in 2012 as a way for people to share their gratitude for non-profits that have impacted their lives and the community. Would you consider donating to Christian Heritage Academy today? CHA has a variety of opportunities for you to invest in—
Heritage Fund—The Heritage Fund meets the internal academic needs of the school. From funding school technology to providing professional development opportunities for teachers, the Heritage Fund is a vital funding mechanism for our school.
Opportunity Scholarship Fund—The OSF provides a tax credit to donors who would like to defer a portion of their tax dollars to provide scholarships to qualifying CHA students. Currently, we have 153 students who receive scholarship money. On December 2, we will host a complimentary informational breakfast and lunch to learn more about this program. If you would like to attend, please contact Susan DeMoss. You may also learn more about OSF and download the form from our website.
Ralph Bullard Training Facility—The Ralph Bullard Training Facility will be used for games and practices for basketball and volleyball, indoor elementary and junior high PE, and offseason practice for spring sports. Plans have an artificial surface that can be used for baseball and soccer. The facility will also offer space for large events such as the Fall Festival and pep assemblies.
Here is the online giving link. Thank you again for your support of CHA.