Fellowship
March 29, 2021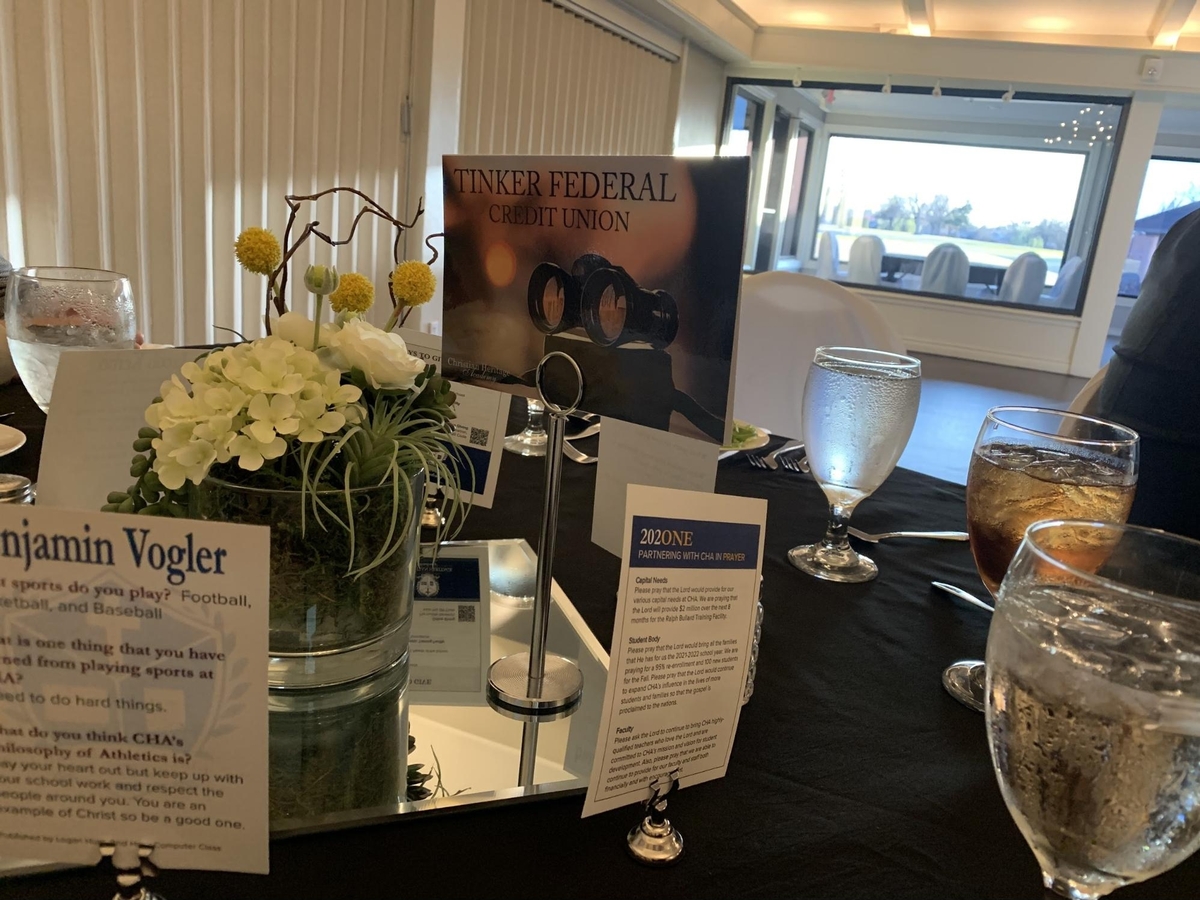 At Christian Heritage Academy, we believe that words matter. Words have meaning. Defining one's terms is the first step in our distinct method of Biblical reasoning. We use Noah Webster's 1828 Dictionary to define our terms because it is America's first dictionary and, within it, Webster used the Bible as its primary text for defining terms and contextual examples. Noah understood that without a common language and understanding of terms that there could be no fellowship between others. Fellowship is defined as an association, intimate relationships, partnership.
Recently, CHA has hosted two Heritage Dinners at Hidden Trails Country Club to share what God is doing in our school. These events have been an expression of the word fellowship. Each attendee who has come to one of these events has had an association with the school. Some attendees have been long-time CHA friends, while others have friends that attend CHA. The Heritage Dinners have been smaller and have provided a more intimate setting. This has allowed for intentional conversations and has strengthened intimate relationships. At our last dinner, several young families stayed after the event and just enjoyed each other's conversation. This was such a blessing to see CHA's family grow in fellowship. The dinners have also allowed our friends, families and alumni to partner with us in our three strategic initiatives:
Develop Faculty Influence — To ensure the greatest impact on our student body, our first priority is to recruit, equip, and retain highly effective faculty members. (Luke 6:40)
Provide Academic Excellence — To provide academic excellence for our students incorporating a biblical worldview in every subject area. (Philippians 4:8)
Expand Athletic Opportunities — To increase athletic offerings for our students to expand our gospel influence. (1 Cor 10:31)
Through the generosity of our donors and table sponsors, we have raised over $115,000 towards these goals. In the coming weeks, we will be sharing more of how to partner with us to expand our gospel influence through the building of the Ralph Bullard Training Facility.
If you would like to attend one of these dinners on April 8 or April 22 or sponsor the event, you may register on our website.
As we make known what God is doing at CHA, please celebrate with us.
"We proclaim to you what we have seen and heard, so that you also may have fellowship with us. And our fellowship is with the Father and with His Son, Jesus Christ," — 1 John 1:3.