Distinct Memories
April 17, 2023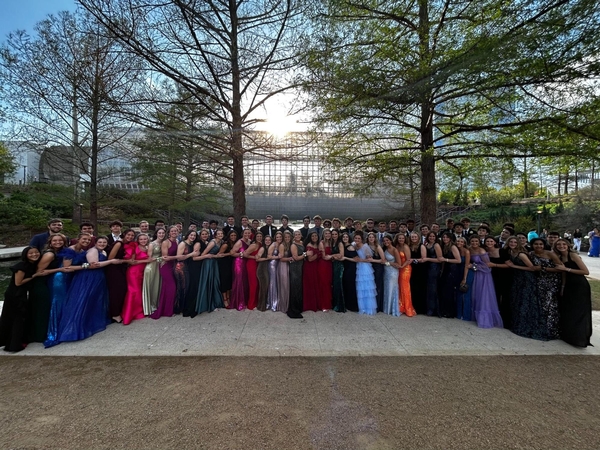 Friday evening, the junior and senior classes celebrated at the Colcord Hotel. The Junior Senior Banquet is a time-honored tradition. It is one of the distinctives of CHA. The way our students dress for the evening is distinct. The gowns are stunning. The suits are debonair. What I love the most is that, while the students look spectacular, their character is the most attractive. They readily express appreciation. They laughed, enjoyed each other, and appreciated the work that went into the evening. Their manners and etiquette testify to years of parent investment. They are bright lights in a dark world. They are distinct.
Our alumni are also distinct. Mr. Harrison McClure, a 2016 graduate, spoke at the event. His memories of high school and lessons for the next stage of life were encouraging and enjoyable. Our alumni are also distinct. Mr. McClure spoke of the distinct foundation that our students have with their parents and CHA. He reminded them of their distinct focus on Jesus and the dangers of losing focus. He challenged them to flourish in the next season of life and live distinctively.
As you invest in CHA, you invest in our students. I am thankful for the opportunity to serve at CHA and walk alongside these students of distinction. If you would like to learn more about how to partner with CHA, please contact Dr. DeMoss at sdemoss@cha.org or 405-672-1787 ext. 233.