Day of Jubilee
November 16, 2020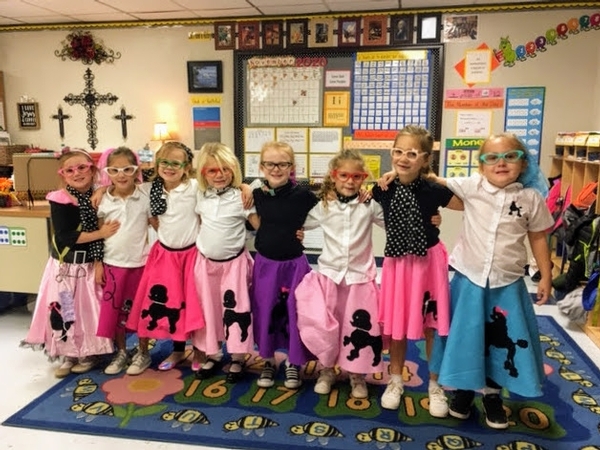 Last week, the kindergarten classes celebrated the fiftieth day of school. Leviticus speaks of the fiftieth year as the year of jubilee.
You shall then sound a ram's horn abroad on the tenth day of the seventh month; on the day of atonement, you shall sound a horn all through your land. You shall thus consecrate the fiftieth year and proclaim a release through the land to all its inhabitants. It shall be a jubilee for you. (Leviticus 25:1–4, 8–10, NASB)
Jubilee was the year of celebration. Celebrating is important to God. His word reminds us to remember and celebrate. Making it to the fiftieth day of school this school year is a reason to celebrate. In the midst of a worldwide pandemic, God has graciously protected us and allowed us to remain in school. This is indeed a reason for jubilation. CHA is currently in its forty-ninth year as a school. Next year, 2021-2022, CHA will be fifty years old. We have already begun planning our "Year of Jubilee" celebration.
We still have space available at Thursday's Opportunity Scholarship Fund (OSF) informational breakfast and luncheon. Breakfast will be from 7:30 am — 8:15 am in the Alumni Room. Lunch will be from 11:30 am — 12:30 pm in the Alumni Room. All events are free and anyone (parents, grandparents, business owners, friends, etc.) who is interested in learning more about this opportunity is invited to attend. If you are interested in reading more, please visit our page about the OSF. If you would like to attend one of our informational breakfasts or lunches, please contact Dr. Susan DeMoss at sdemoss@cha.org or phone at 672-1787 Ext 233 or complete this online form.
Let's celebrate good times... Come On!