Celebrations
April 22, 2019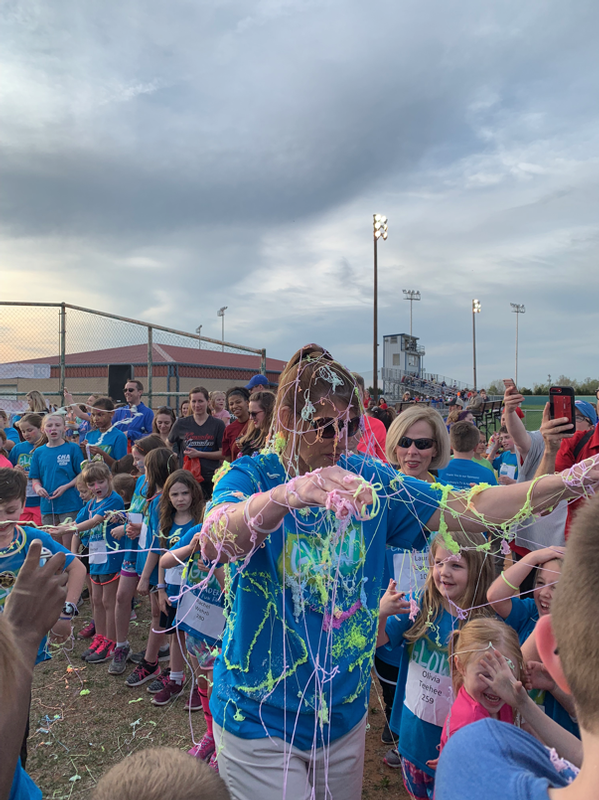 Every organization builds community. Community is built by gathering together, sharing life and celebrating. The values of a community are seen in what it celebrates. This is true at CHA. CHA is known for its traditions and celebrations. From the Christmas program to Easter program, alumni from years gone by will still sit in the audience and quote the lines from these programs. While there may be some slight changes to the music sung, the core of these programs remains the same. Our Author's Tea and Presidential Tea are also highlights of our elementary school. End-of-season athletic and play banquets along with music concerts also are celebrations at CHA. The GLOW Run held by PURPOSE two weeks ago was a gathering of our community and a reason to celebrate with over $23,000 raised for much needed items at CHA and support of CHA mission trips.
What does this reveal that we value at CHA? Student learning, accomplishments, family, and tradition. Within the classrooms, one can also observe celebrations. In each class, students are recognized individually for a character quality that God has given them. At the elementary-level, this is done by their homeroom teacher. A few years ago, Mr. Holmes asked the secondary teachers to recognize student character. The teachers are assigned approximately fifteen students from one of their classes to recognize. I wish that each parent was a "fly on the wall" to see this. As the student is called to the front of the room and the certificate is read, the class sits attentively. They listen as the teacher shares how he/she has seen God at work in the student's life. After the teacher is done reading the certificate, I am always amazed how the other students respond. In my class, they smile and nod their heads in agreement with the evidence being shared. They also ALWAYS clap. I don't ask them to clap. They do this to celebrate the good work that God has done in their classmate's life. It is such a special time in my class. The students genuinely love it.
Why do we celebrate this? Because we value character. John Wooden, a well-known basketball coach, said, "Be more concerned with your character than your reputation, because your character is what you really are, while your reputation is merely what others think you are." As this school year draws to a close, there will be other celebrations from JSB, band concerts, award assemblies and parties. Even within these events, you will see the value of character. In a world where we are told that character does not matter, I am thankful for teachers, coaches and administrators who celebrate the internal working of the Holy Spirit not just external accomplishments.
As parents, each day we can celebrate the character development in our children. We can appeal to their conscience when disciplining. We can acknowledge their character in decision-making. When we do this, we reinforce positive choices with meaningful praise. We allow God's Word to mold and shape our children rather than the psychology of man. Parenting is not easy. I am thankful for the Lord allowing us to raise our children with like-minded families at CHA and in our church. Mr. Bullard is speaking on the importance of parenting and common mistakes parents make this Tuesday night from 6:30pm-7:30pm in our cafeteria. If you are able to attend, please RSVP to dpruitt@cha.org by Monday at 3pm so we will have adequate seating.
Let's Celebrate Good Times….Come On!