What We Love About CHA...
November 13, 2018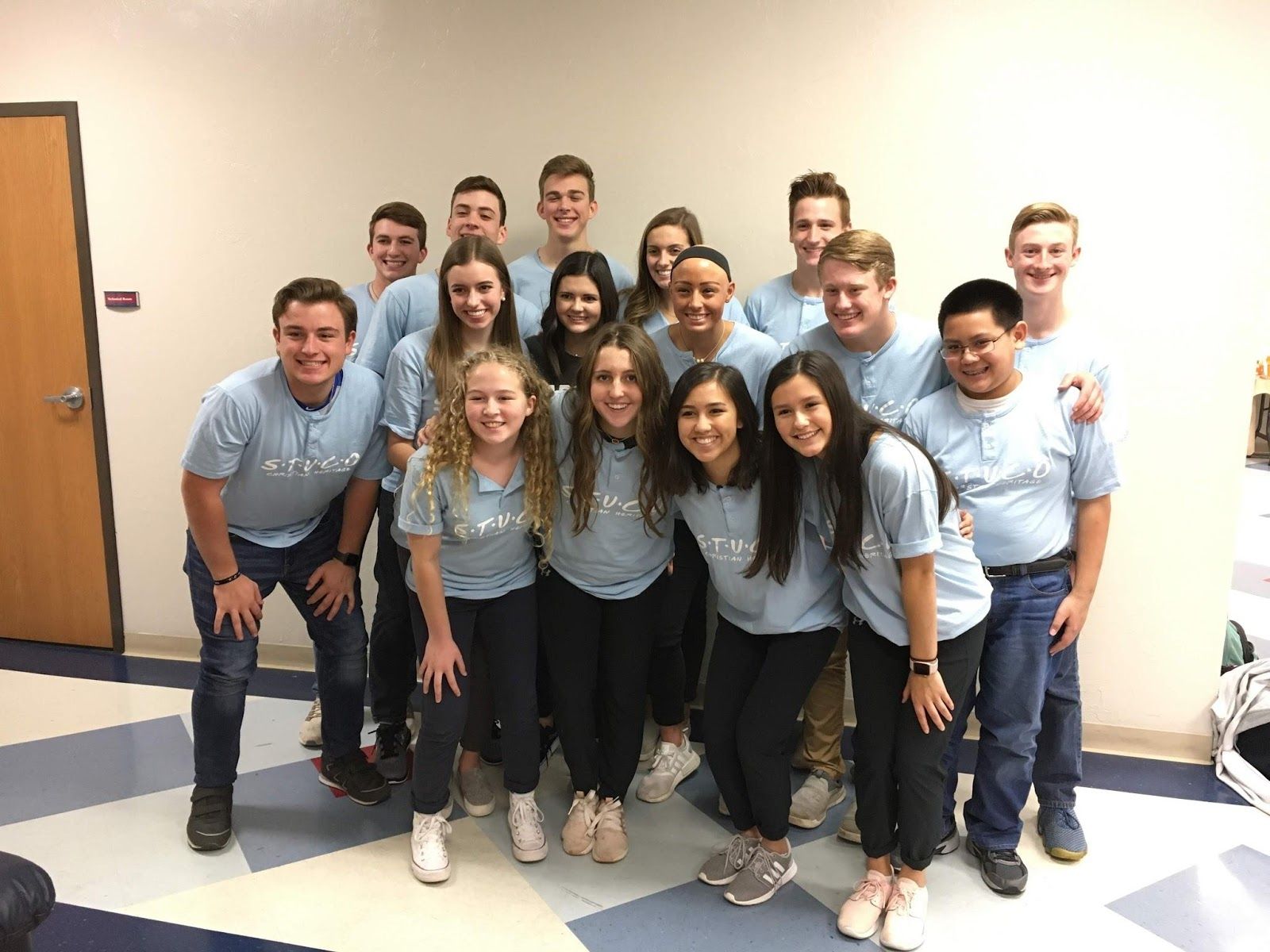 Christian Heritage Academy is committed to training American Christian Leaders. The first principle of leadership at CHA is to value people. Value is defined as to give worth or to appraise with high esteem. Last Friday, members of CHA's student council met with a few members of the school's administration during lunch. Mr. Troop Bullard shared our first leadership principle with the students and asked them where they saw CHA accomplishing the goal of valuing people. As the students began to share, they spoke of the many ways they saw the teachers, administrators, and students valuing people. As they spoke, they would often begin their remarks with, "What I love most about CHA is…" The students' speech began to be not just reflective but also deeply personal. Here are some of their favorite things.
The teachers at CHA invest in the lives of their students. Daily, teachers and coaches challenge the students to have intentional conversations with others. Asking for prayer requests is routine, but what they love about CHA is that teachers do not just ask for prayer requests, they also follow-up. They continue to pray. Teachers at CHA teach from a Biblical worldview. Every subject is taught from God's Word. The teachers help the students see connections between God and each subject. The teachers value students by having high expectations and making them work hard. Teachers are available and personally invest in the lives of the students. Teachers feel "called" to be at CHA and understand their purpose. What the student council leaders said they love about CHA teachers is that they championed each student. One student said it best, "The teachers are our biggest fans."
In regards to administration, the members of the student council said that the school leadership value families. The administrators know the families and are involved in the families' lives. The students could tell that the school leadership does not just know the families but enjoys being with them. Student council members said they love how the administrators speak to every student in the hall and ask how they were doing. They were impressed that school administrators take the time to stop and talk with students each day and genuinely care about the students.
What was most encouraging was to hear how students at CHA value other students. The opportunity to have foreign exchange students in the student body was echoed again and again as a gift. From Salt and Light families adopting a foreign exchange student to Each One Reach One hosting gatherings for new and international students throughout the year, students value these cross-cultural relationships. What they love about CHA is that the school is small enough that the students know each other not only in their own grade but in all the grades. Clubs like Lantern Ladies which promote inter-grade relationships and mentoring are keys to student-to-student relationships. Salt and Light's sixth grade mentoring program is also a great way to value elementary students and help with the transition to secondary. One student leader said, "Everyone is nice to each other and everyone respects each other."
As I sat and enjoyed hearing the hearts of these student leaders, I relished their joy, sincerity, and their passion for Christ, for each other, and for CHA. It is a gift to work at CHA. Ask me what I love about CHA….the students. I have worked in other outstanding districts in our state with many fine educators and students. I will say that the caliber of our students, which is seen in their love for Christ and others and lived out in their words and actions, is comparable to none. I wonder, what do you love about CHA? Who could you tell about what God is doing at CHA? Tell someone. Who would be at CHA if they could? Consider giving to the Opportunity Scholarship Fund to redirect a portion of your state income tax to allow more students to attend CHA. Share your comments on our Facebook post and let us know what you love. We would enjoy hearing from you.
Have a great week!
Dr. Susan DeMoss
Associate Headmaster