What Makes CHA Special?
October 29, 2018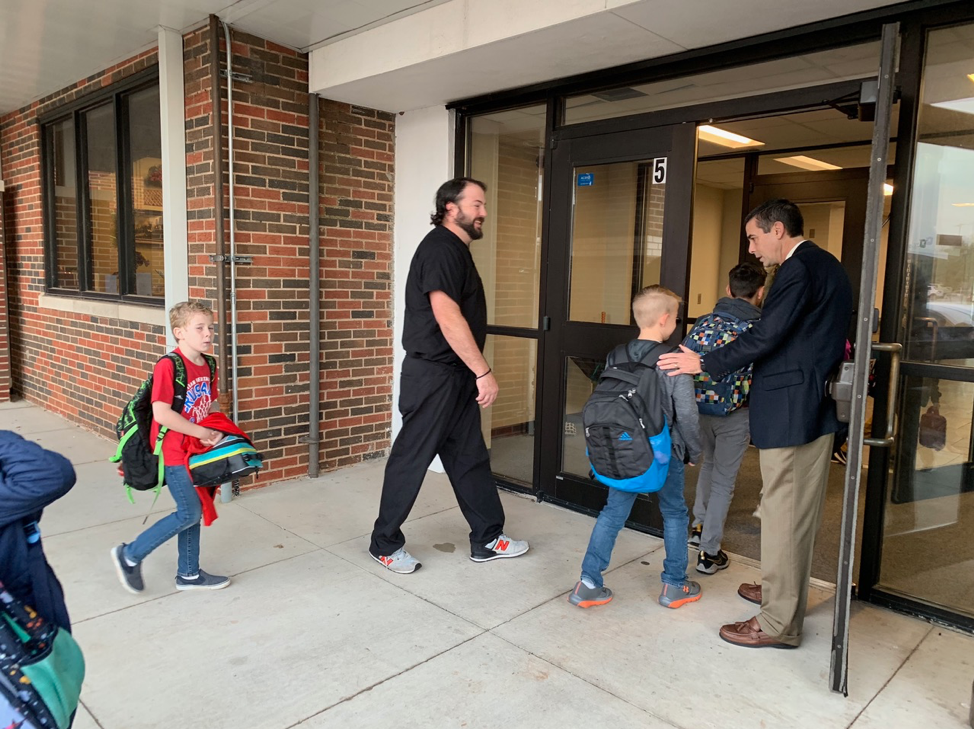 What makes CHA special? Family. Almost every morning, Mr. J. Bullard is seen greeting the elementary students and parents by name as they enter. How impressive it is to have our headmaster know the students and families at CHA! I remember my first encounter with CHA was as a pastor's wife. I attended a graduation ceremony for Dara White. I was so impressed with how the presenters knew all of the students. Not just their names but they knew their interests, accomplishments and heart. It is not a surprise that Dara White Steward has her children attend CHA. It is a special place - a place where you are considered family.
When God called me to CHA in 2006, I was surprised at how many of our morning devotions were filled with prayer requests from alumni and alumni families. They would contact the school and ask the faculty to pray for them. We did not just pray for them by name or request but the faculty would recall what year that they graduated, who were their family members, and what they were doing now. They knew them. We still continue to pray for our current and alumni families.
Another aspect of family is seen at our athletic events and Fall Festival. If you have been to one of these events, you know what I mean. As children of all ages, play in the field or parents enjoy catching up on their families, it is a refreshing picture of innocence and simplicity. No one is hurried. No one is worried. It is like a family reunion. Why? Because we are all apart of the CHA family. We are indeed family. I can't wait until this Thursday night to see the kids running and playing in the field, the gym filled with laughter and parents enjoying each other. As my own kids used to say, "Fall Festival is the best day of the school year."
---
As the end of the year draws to a close, I wonder, who else should be apart of the CHA family? With enrollment approaching, who do I know that I could tell what makes CHA special? Who do I know that I could invite to our Fall Festival on November 1 to experience our CHA family as we enjoy an evening together in fellowship and in raising support for our faculty and staff?
More importantly, who do I know who would be at CHA if finances would allow them to do so? With 2019 around the corner, end-of-year giving is also on many Christians minds. In 2014 in Oklahoma, our legislature allowed for tax payers to redirected a portion of their personal and business taxes to the Opportunity Scholarship Fund to provide scholarships for a private school of your choice. Since this time, CHA has been able to provide 331 students from over 175 families with $964,026 in tuition.
On November 12, we are hosting informational breakfast (7:30-8:15am) and lunch (11:30-12:15pm) sessions to provide more information on this tax-credit opportunity. Last week, we had six families attend one of these sessions to learn more about this opportunity. We already have eleven registered for our November session. If you would like to attend, please contact Christian Heritage Academy at Dr. DeMoss at 672-1787 ext. 233 or email at osf@cha.org. Please RSVP at least two days prior to the date.
I am thankful to be apart of the CHA family!
Dr. Susan DeMoss
Associate Headmaster