Support
January 25, 2020
There are different ways to identify support at Christian Heritage Academy. For the past thirteen years at CHA, every Wednesday afternoon, the faculty have participated in professional development.Training and collaboration have included curriculum development, new teacher induction, worldview, technology, and Principle Approach education. This time is valuable. This year, CHA's support staff has regular once-a-month training session on Wednesday afternoons. Mrs. Jennifer Crosby, Director of Business, and Mr. Kyle Smith, Director of Technology, have partnered together to provide our support staff with professional growth opportunities. We are so grateful for the outstanding men and women that God has brought to CHA. Our support staff does an excellent job of being the school's first impression. Without their support of the internal needs of the school, our teachers and administrators could not do what they are called to do with students each day.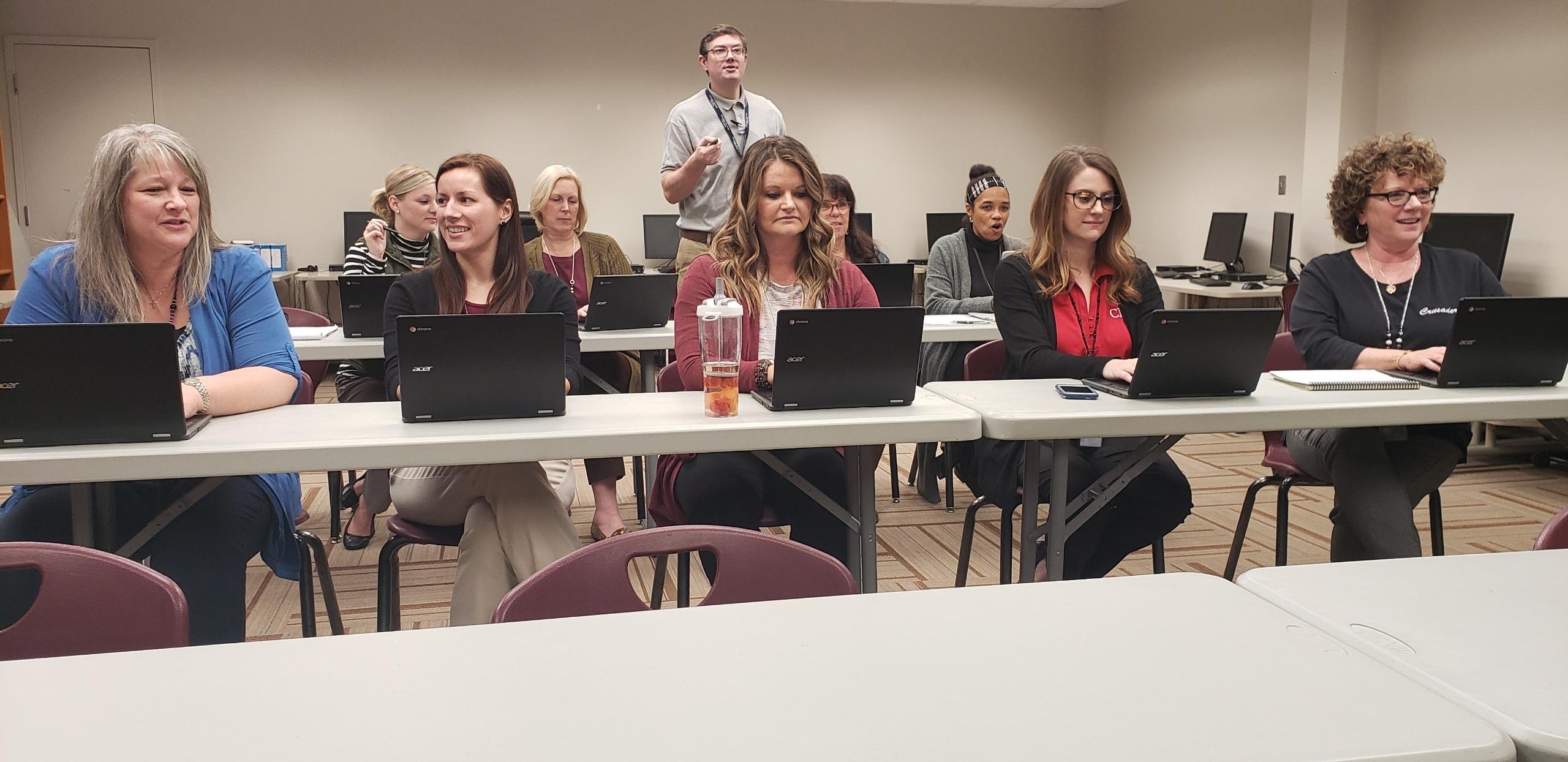 Another way CHA receives support is through the generous Heritage Banquet table sponsors each year. By purchasing a table, these patrons contribute to the underwriting of the banquet and commit to filling a table with eight so that others may see what God is doing at CHA. We are almost half-way to underwriting the entire banquet which will allow all the proceeds raised that evening to go towards the internal needs of the school such as science and technology needs. We would like to thank the following sponsors who have already purchased tables for this year.
Hidden Trails Country Club
Immediate Care of Oklahoma
Jim's Community Pharmacy
Rick and Connie Metheny
Tinker Federal Credit Union
Joe White
Wootten Family, LP

If you have not registered for the banquet, please go to our website. You may also choose to support CHA and register for table sponsorships on our website as well. If you need any additional information, please feel free to contact sdemoss@cha.org. Thank you for supporting Christian Heritage Academy.