New Year's Update
January 06, 2020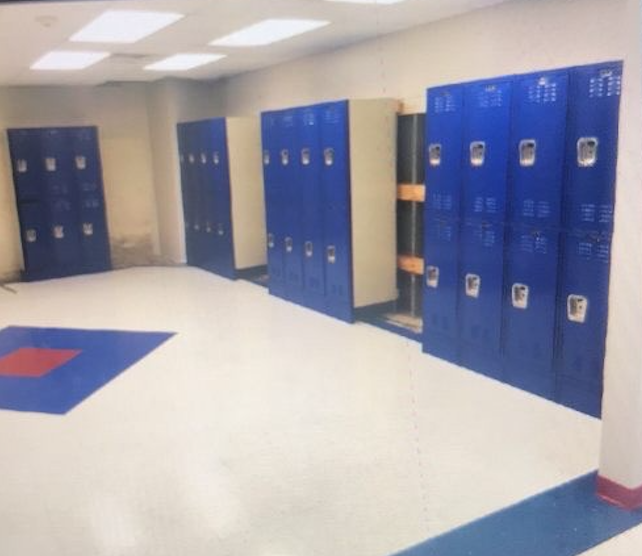 Each new year holds endless possibilities. From New Year's Resolutions to various goal-setting ventures, it is a time of reflection and looking forward. One of the goals has included new lockers. While our student body, faculty, and staff have been on Christmas Break, our amazing maintenance staff have been busy installing new lockers in the senior locker room. The picture above is the first glimpse of this project. The installation, when completed, will include seating and hook bays. This is definitely a celebration!
In 2019, many of our constituents completed the 2019 Christian Heritage Academy Constituent Survey along with a Food Service Survey. Your input is valuable to us. The results were shared and examined with the faculty. We would like to share the results with you.
The respondents of the 2019 Constituent Survey indicated that CHA's overall program strengths were:
Biblical Reasoning
Individual Attention
Engaging Teaching
Reasonable Tuition
Significant gains have been made since our last survey in 2017 in the areas of communication and discipline.
Communication with Parents

RenWeb Training

D's and F's Communication

Online Parent Memos

Discipline Improved

School-wide discipline plan

Referral Form

Teacher Training
The areas of improvement in our Academic Programming were in technology and physical education. We are pleased to share that with the hiring of a designated full-time elementary physical education teacher and the increased collaboration in writing a comprehensive elementary and secondary physical education program that this area is being addressed. Likewise, with the hiring of Mr. Stephen Hartman and the collaborative efforts of Mrs. Stephanie McGee in elementary, our computer science alignment is being reviewed and updated.
With regard to the 2019 Food Service Survey, respondents indicated overwhelmingly that Chick-fil-A is the fan-favorite with pizza coming in a second. Mrs. Kendall, CHA's cafeteria coordinator, is doing a great job exploring different meal and side options. More information regarding this will be forthcoming in the spring semester.
We are looking forward to the possibilities of 2020. Thank you again for providing CHA with your support and insight. Your feedback is a valuable tool of reflection. A 2020 Constituent Survey will be coming this spring. We would love to hear from you.
Happy New Year!