Favorite Things
December 17, 2019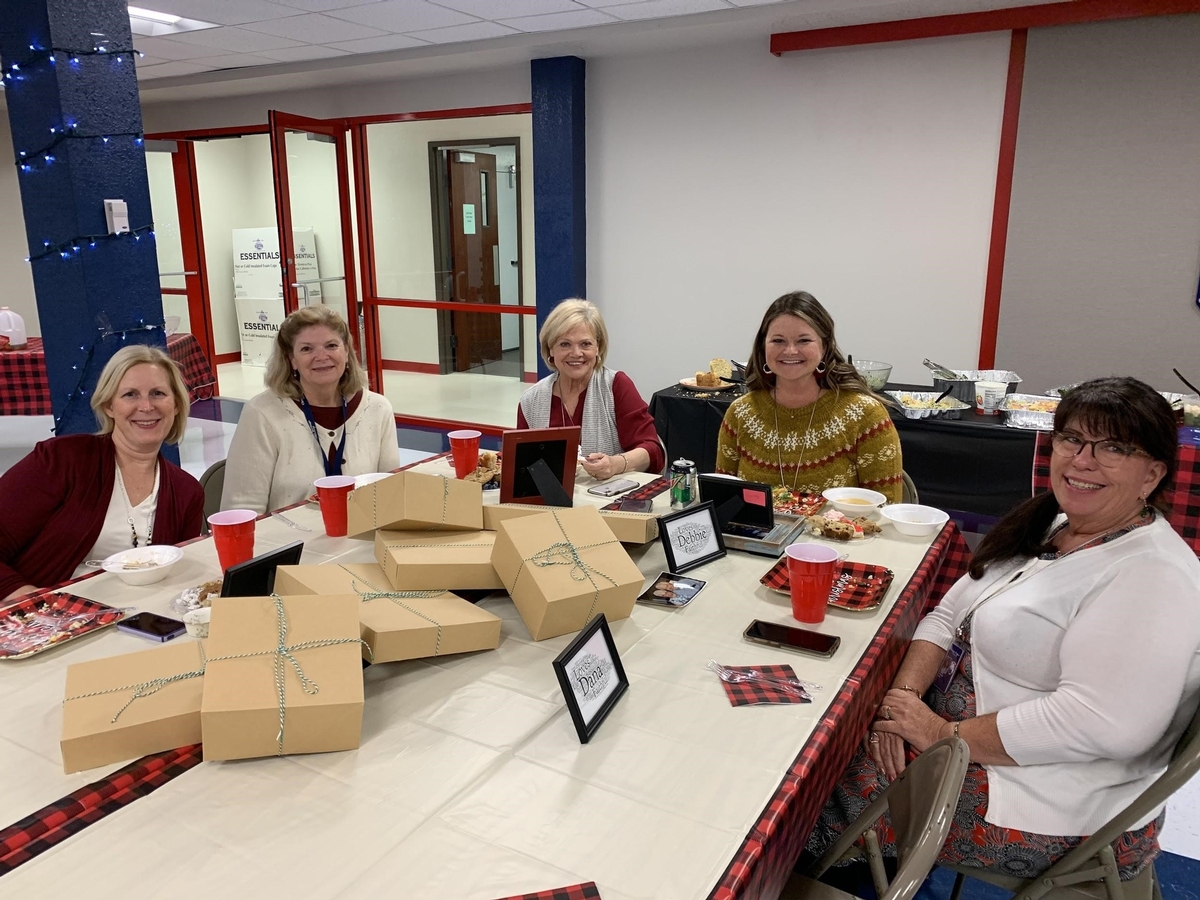 Brown-paper packages tied up with string, these are a few of my favorite things. Last Wednesday afternoon, the faculty and staff had their annual Christmas party. The theme for the year was "My Favorite Things." Employees were asked to bring their favorite thing and share it with their table. From family photos to heirloom Bibles, even Miss Hazelrigg's live dog, and Miss Bower's junior-high comb, the faculty and staff shared some of their most favorite memories. There was great laughter and even tears as fellow co-workers shared what was most dear to them. Tables were adorned with brown paper packages, and each employee received a framed "wordle," which is a word picture with the employee's name depicting the employee and our favorite things about him or her. We ate our favorite meal which is the annual "souptastic" provided by our parent club, PURPOSE (Parents Utilizing Resources and Opportunities to Serve and Encourage). We also received a generous love-offering from PURPOSE provided through the funds from the Fall Festival. Employees played their favorite game, Bunco, and many prizes were won. The festivities culminated in a devotional time by Mrs. Cargill reflecting on Christ. He is truly the Favorite.
What made this possible? You. Your continued investment in our faculty and staff allows us each week to have Wednesday afternoons to work on our curriculum and train our teachers. Our teachers work tirelessly on Wednesdays writing and refining their courses. The time is not spent on grading papers but on investing in teachers and students. This would not be possible if it were not for your support of our faculty and staff. It is a fulfillment of one of our favorite verses which is Luke 6:40, "A student is not above his teacher. For when he is fully trained, he will be like him."
What are your favorite traditions of the season? What is your favorite thing about CHA? There are far too many for me to list here. We would love to hear your favorite things in response to this post.