#GivingTuesday
December 02, 2019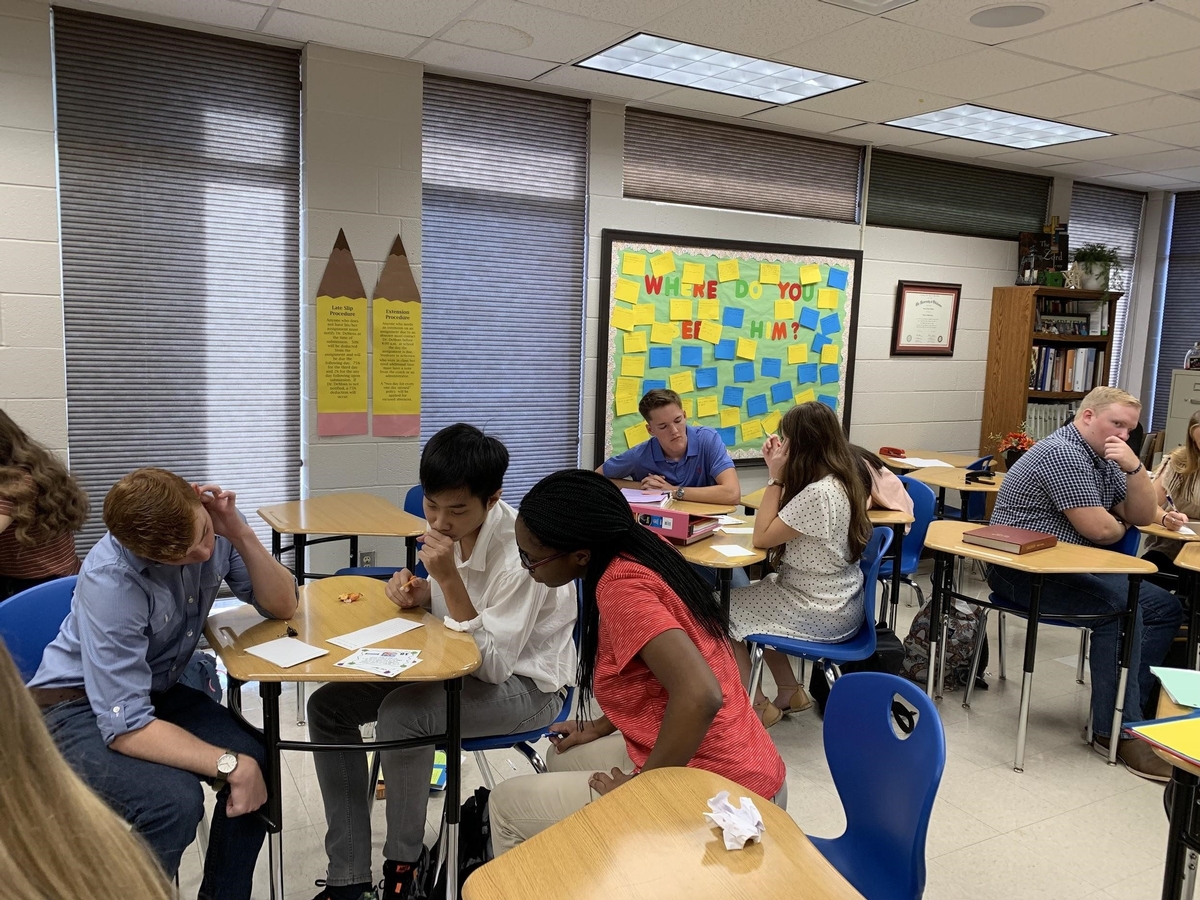 Prior to our children entering school, our family visited the local private and public school options. We interviewed the principals, took a tour of the school, reviewed the test scores and met with faculty members. Why? Because for the next fourteen years, our children would spend more time within those walls than anywhere else. As we have driven to school each morning, it has been a family tradition to pray for each other and thank God for allowing our family to attend CHA.
Dietrich Bonhoeffer said, "In ordinary life, we hardly realize that we receive a great deal more than we give and that it is only with gratitude that life becomes rich." God has blessed our family with the privilege of attending CHA. From the faculty members to scholastic and extra-curricular opportunities, CHA has made an indelible mark on our children.
As we approach #GivingTuesday on December 3, 2019, would you consider how the Lord may lead you to give? From your local church to CHA, there are an abundance of needs.
Would you please pray and consider giving to some current needs at CHA?
Pursuing Excellence Capital Campaign — In 2017, CHA kicked off its second capital campaign. Currently, it is raising much-needed funds for our secondary STEM classes to be remodeled. Mr. J. Bullard recently shared an update of our plans with some of our Capital Campaign donors. You may view Mr. Bullard's presentation.
Heritage Fund — The Heritage Fund meets the internal academic needs of the school. From funding school technology to providing professional development opportunities for teachers, the Heritage Fund is a vital funding mechanism for our school.
Opportunity Scholarship Fund — The OSF provides a tax credit to donors who would like to defer a portion of their tax dollars to provide scholarships to qualifying CHA students. Currently, we have 105 students who receive scholarship monies. On December 5, we will host free informational breakfast and lunch to learn more about this program. If you would like to attend, please contact Dr. Susan DeMoss. You may also learn more about OSF and download the form on our website.
Ralph Bullard Heritage Foundation — The RBHF was established in honor of Mr. Ralph Bullard who served as headmaster of CHA from 1973 until 2006. The RBHF board has set a goal of establishing an endowment fund that will perpetually send two faculty members on the Senior Boston trip every year in order to inspire and educate them as Mr. R. Bullard was inspired on his first trip to Boston and Plymouth in 1973. What a fitting legacy to leave for him! A gift that will continue to benefit teachers, and consequently students, for years to come.
Thank you for considering how you may pray for and give to Christian Heritage Academy. You may give online.
For more information, please contact Dr. Susan DeMoss.