The Difference
November 19, 2019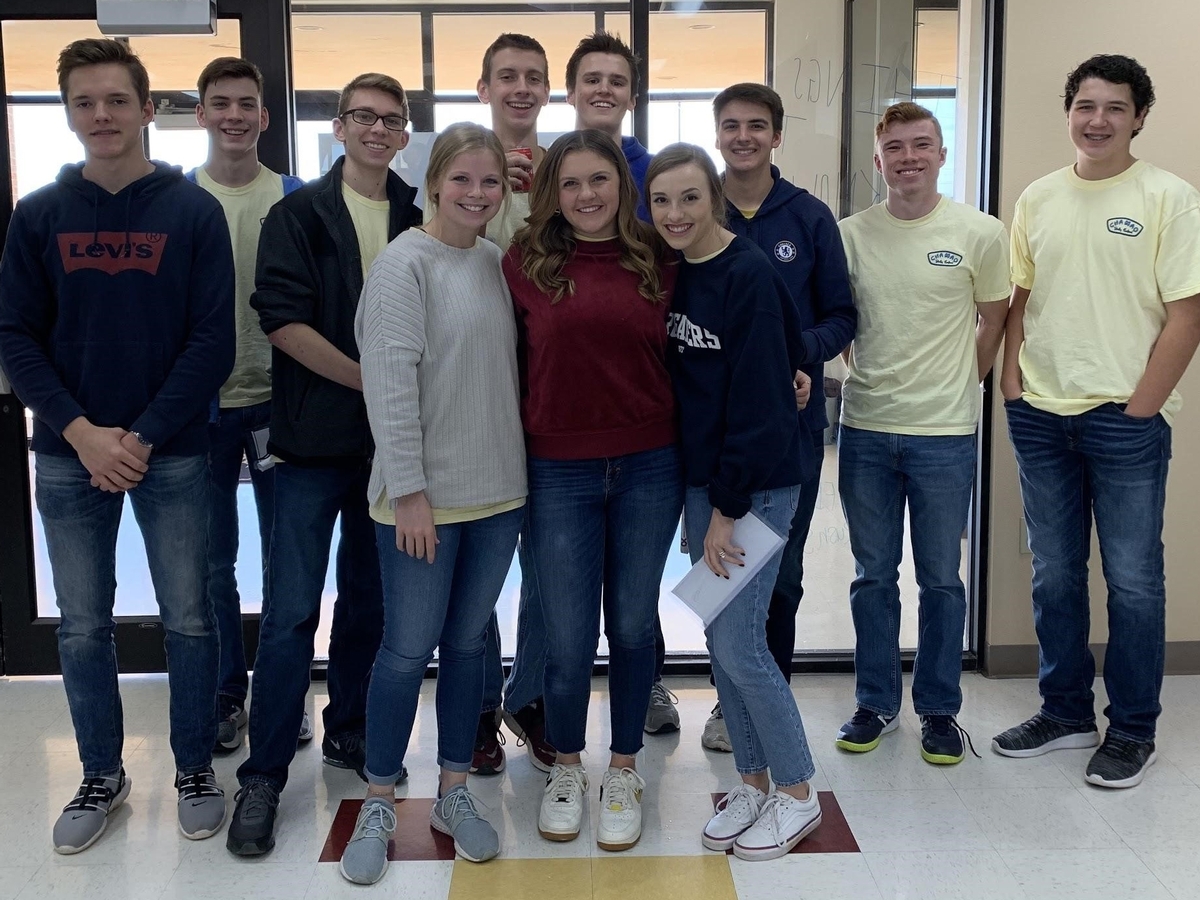 Last weekend, CHA's first Academic Bowl team competed at the Regional Tournament. Since they had not competed in such a venue in over ten years, the team had realistic expectations for their performance. After competing in six rounds, the team qualified for third place and will compete in the Area Tournament in January. This accomplishment exceeded their expectations. At the tournament, there were many amazing students from around the area who gave up their Saturday to engage in the intellectual challenge.
What was the difference with our students? One difference was joy. Our students laughed, encouraged each other, and smiled. There was genuine innocence in their approach and giddiness in their success. Another difference was seen in the final round of the tournament. The final categories for the "lightning" round were TV musicals, books of the Bible, and social studies. Our school was leading in the score at the beginning of the round. The other team had the opportunity to choose a category first. They chose the category, books of the Bible, which was a tactical play against a Christian school. The opposing team was composed of bright and polite students. As the books of the Bible were read, the team was supposed to give the name of the preceding book title. This was not an easy task. As our team sat and listened, they became more sober. It was evident that there was no Bible literacy.
Christian Heritage Academy is known for its strong academics. We have been blessed with many successes in our athletic programs. However, of all the accolades that we are known for, I am most thankful for our commitment to the teaching of God's Word in every subject of our curriculum. What is the difference at CHA? We do believe that God's Word is the foundation of each course. Our distinct method of instruction known as the Principle Approach produces Christian scholars who know how to reason Biblically in all academic spheres. It produces leaders who will impact the culture for Christ.
As the end of the year draws near, would you consider learning more about how you can provide scholarships for students at CHA through the Opportunity Scholarship Fund? Currently, was have 105 students who could not attend CHA if it were not for the OSF scholarship. We are hosting free informational breakfasts (7:30 am- 8:15 am) and lunches (11:30 am - 12:30 pm) on November 21 and December 5. If you would like to attend or know someone who may, please contact sdemoss@cha.org. If you would like to contribute directly to the OSF, please download this form off of our website. Thank you for partnering with us to make a difference in the lives of students. From reading with your students at home to attending school events, your labor is not in vain.