Welcome Back Blue Cru!
August 20, 2019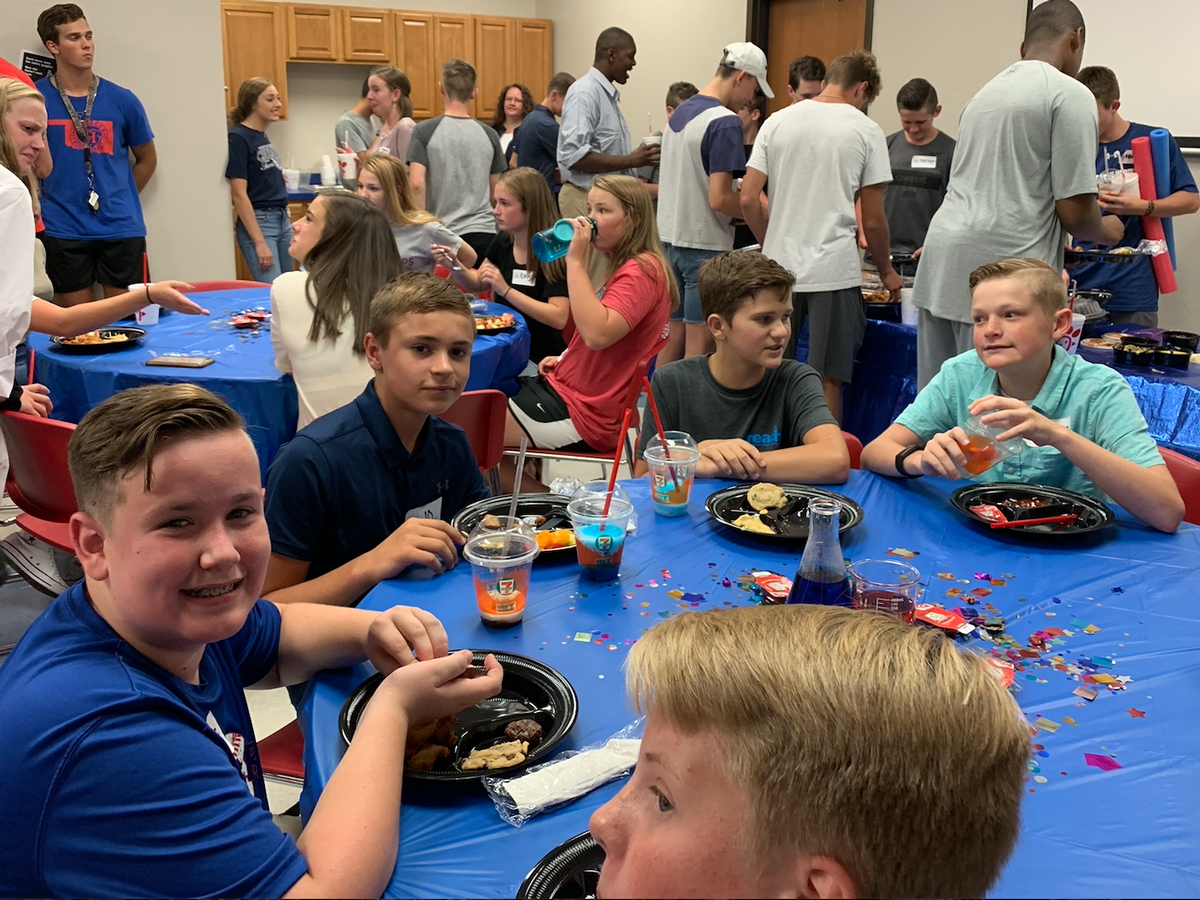 As the 2019-20 school year begins, God has blessed us with a new Cru of students. With 92% of last year's students returning, CHA is grateful for the students and families who have been a part of CHA for many years. Back in the spring, Mr. Bullard challenged the faculty to begin praying that God would send us 100 new students for the upcoming year. As of today, we have 119 new students!
With these new students and families, PURPOSE (CHA's parent club - Parents Utilizing Resources and Providing Opportunities to Serve) hosted a New Parent Dinner, Nu2Cru, on Monday night, August 12. The purpose of the event was to allow new families to meet their host family, who is a returning CHA family, for the year and hear Mr. Bullard cast the vision of Christian Heritage Academy. PURPOSE officers provided and prepared the meal for over 200 guests. The participation for the event was the largest back-to-school parent event that CHA has ever had! Thank you PURPOSE for all of your hard work.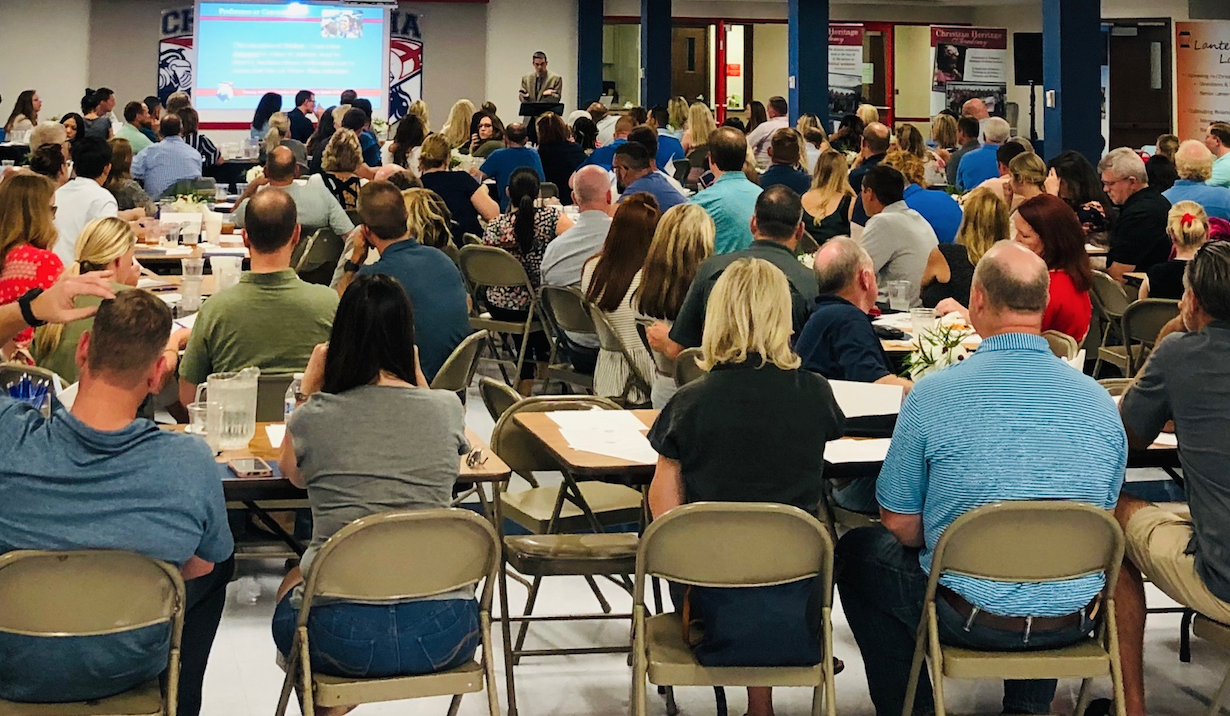 Each One Reach One (E1R1), a secondary student organization, hosted the Nu2Cru secondary student orientation. The science-based theme involved "ionic bonding" (new students and mentors); "absorption" (Chick-fil-A dinner); "know your element" (scavenger hunt) and "breaking the code" (locker combinations). Each One Reach One officers even dressed up like scientists by wearing lab coats. Thank you E1R1 for your hard work!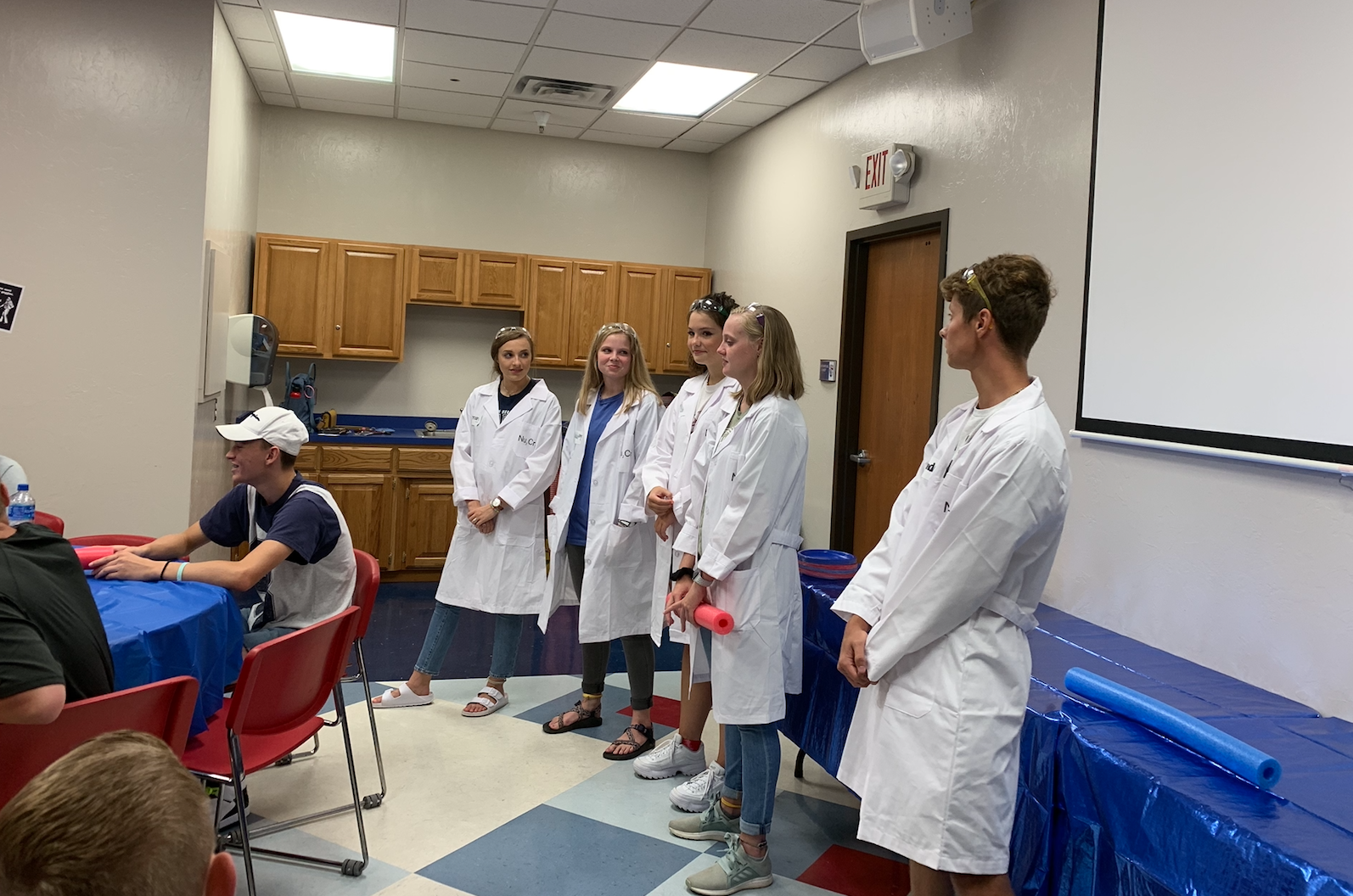 New people are not the only new things Nu2Cru. There have been many new improvements to our school. From new carpet on the third floor to remodeled art room and sixth-grade classrooms, we are thankful for what the Lord has done. And if you like chess, you may just have to join our elementary students on the playground for a game on our newly painted life-size board.
Ephesians 3:20-21 states, "Now to Him who is able to do far more abundantly than all that we ask or think, according to the power at work within us, to Him be glory in the church and in Christ Jesus throughout all generations, forever and ever. Amen."
We are thankful that you are a part of our Cru!
Dr. Susan DeMoss
Associate Headmaster