On Your Mark, Get Set, GLOW!
March 29, 2019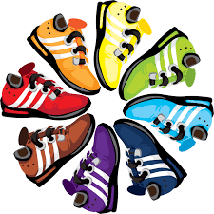 With just 7 days before our GLOW (Go Light Our World) Run, I want to encourage you to participate in this school-wide event hosted by PURPOSE. PURPOSE (Parents Utilizing Resources and Providing Opportunities to Support and Encourage) supports our school in a variety of ways from providing lunches for the faculty and staff, raising love offerings, hosting the Fall Festival, sponsoring the New Parent dinner, providing teacher longevity awards and flowers at ceremonies, recruiting homeroom moms, and much more. They need funds to accomplish these endeavors and their desire is to do even more by beginning raise funds for a new playground and secondary science classrooms.
The purpose of the GLOW Run is to:
Provide an opportunity to promote school climate and foster fellowship
Raise money for faculty members to sponsor mission trips (10% of proceeds)
Raise money for PURPOSE activities throughout the year.
Raise money for STEM/playground needs
Raise money for capstone trips (If a 5/6 or 11/12 grader raises $125, then 75% of all additional money raised will go to their trip.)
The run will be next Friday night at First Southern Del City.
Tailgate dinner begins at 6:00 p.m.
The elementary Fun Run starts at 7:15 p.m.
The secondary and adult Fun Run and 5K following shortly after the soccer game.
The CHA bonfire will host smores and music.
After the races, the secondary is hosting an "after party" at the field until 10:00 pm.
To encourage involvement, here are some of the already approved incentives:
Students may wear "Nike" style running shorts [no body parts showing and no rolling of the shorts. No tank tops will be allowed.]
There will be a bonfire at the south end of the football stadium and music will be playing.
Runners (parents and students) who sign up online by TODAY, March 29, will receive a t-shirt and run pack, which includes a GLOW Run T-Shirt, 1 glow in the dark item (necklace, bracelet, stick), a bottle of water, and snack.
Online registration will be extended through Sunday. Fundraising will stay open for all online registrants through next Friday, April 5.
Next week, faculty and staff members may pay $2 each day and receive a pant/CHA shirt day or no-tie day.
Next week, secondary students may pay $2/day and wear sweats.
Secondary students who do not sign-up by Friday may sign up at lunch on Thursday and Friday of April 4 and 5 and pay $20. They will receive no shirt.
A tailgate will be held at the event for $5.
The elementary grade with the most in attendance will receive a pizza party and get to silly string their teacher.
The secondary grade level with at least 50% participation and the most participating the night of the event will receive a catered lunch provided by the secondary.
Any student(employee) raising at least $125 will receive a WEEK of sweats (or CHA shirt/pant/no ties).
An after-party will be held at the field for secondary students. Students who participate in the run will be allowed for free. Others may come for $5.
The elementary with the highest percentage will receive a sweat pants day on the day of the run.
If the elementary raise $8000 they will get to silly string Mrs. Low.
This event is going to talk ALL of us to pull off. If you are able to sign-up to volunteer to help with this event, please use this link.
If you have any further questions, please contact Ashley Tyler at atyler@cha.org or sdemoss@cha.org.
Thank you again for praying and participating. See you at the RUN!