Victorious King
December 10, 2018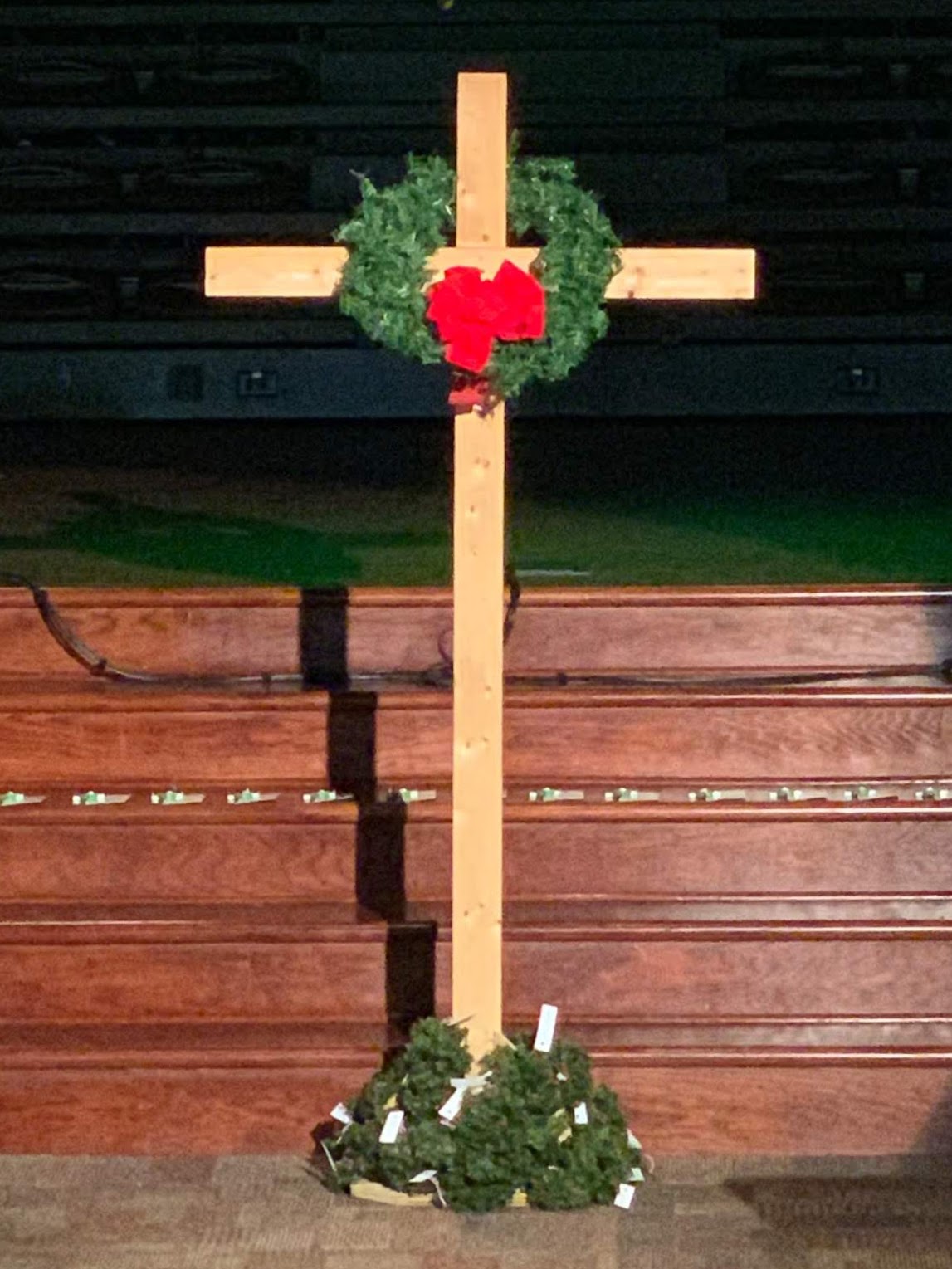 Last Wednesday afternoon, the faculty and staff held their annual Christmas party. PURPOSE (Parents Utilizing Resources Providing Opportunities, Serving and Encouraging) hosted the annual souptastic meal for the event providing more than 20 different varieties of soups, various salads and desserts. Mr. Holmes said, "This is one of my favorite days of the year!" Thank you PURPOSE for your continued support of our faculty and staff.
The theme for this year's party was Victorious King. Christmas wreaths adorned the cafeteria and were the centerpiece of the various games. From throwing marshmallows through a wreath, to making Christmas trees out of cups, the afternoon was filled with laughter. Below are some pictures from the party.
I am so thankful to work in a place where there is JOY! I am also thankful to work in a place where the true meaning of Christmas is proclaimed. After the fun and games, there was a time of reflection. The theme Victorious King focused on the Christmas wreath. A wreath was traditionally awarded to an Olympiad. It was a symbol of strength with interlocking branches. It is still known as a symbol of power and authority. The Christmas wreath is a symbol of Christ's victorious crown. The evergreen, which is most frequently used in making wreaths, symbolizes everlasting life. Holly branches have thorns and when used in a wreath represent the thorns on Jesus' crown when he was crucified. Bright red holly berries symbolize Jesus' blood that was shed for us. John 19:2 states, "And the soldiers twisted together a crown of thorns and put it on his head and arrayed him in a purple robe." Isaiah 53:5 reminds us that "he was pierced for our transgressions; he was crushed for our iniquities; upon him was the chastisement that brought us peace, and with his wounds we are healed." What a glorious reminder of why Christ has come!
Not only that but James 1:12 states that one day, all believers will receive an imperishable crown. "Blessed is the man who remains steadfast under trial, for when he has stood the test he will receive the crown of life, which God has promised to those who love him." 1 Peter 5:4 calls it an "unfading crown of glory." What are we to do with these crowns? We will cast them before the King of Kings' throne (Revelation 4:10). We will bow before our Lord and give Him glory.
The picture above is of a cross where the teachers laid their handmade crowns before Him in worship. In the midst of this season's Christmas parties, holiday treats and gatherings, let's remember the reason why Christ came. He is our Victorious King who has come into the world to testify to the truth (John 18:37).
Do not miss the Reason for the season!
Dr. Susan Elaine DeMoss
Associate Headmaster