Blessed
May 03, 2021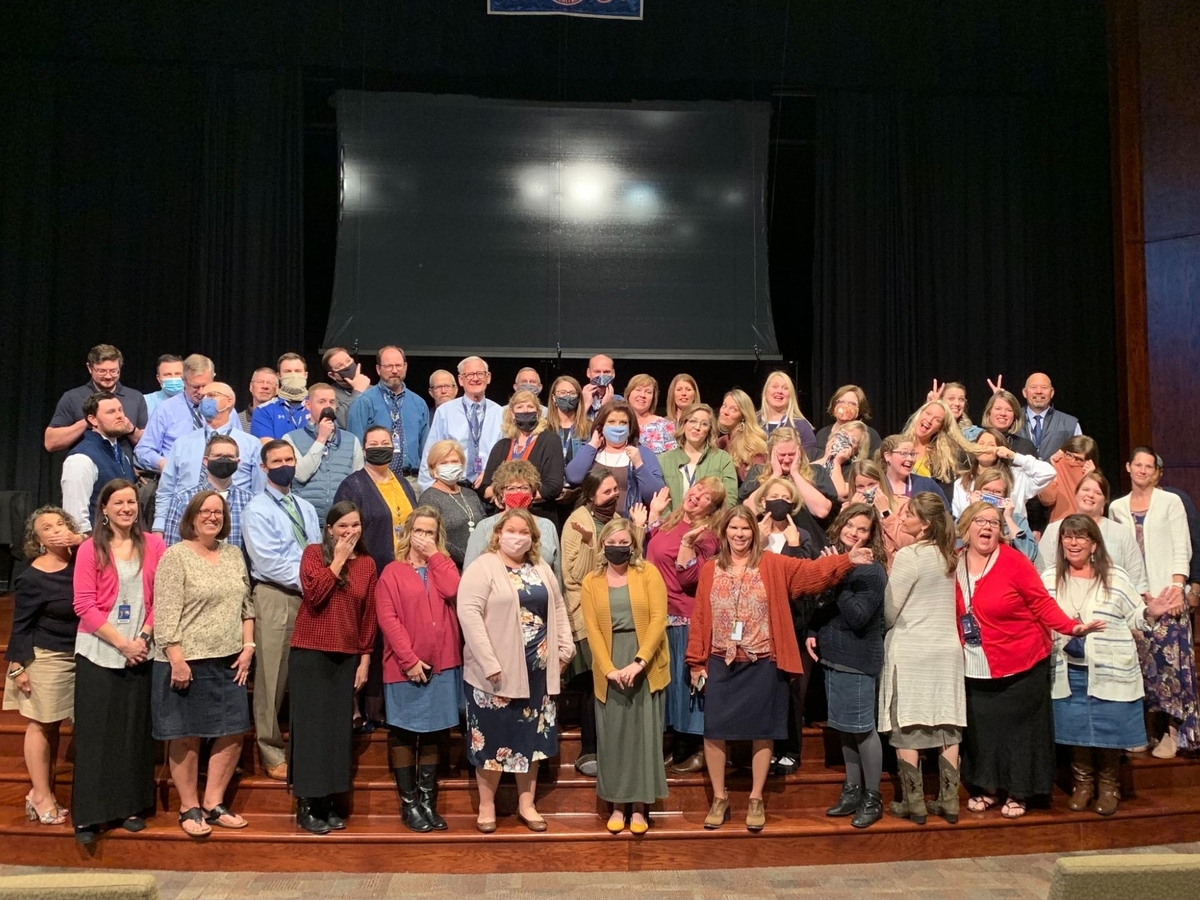 May 3–7 is National Teacher Appreciation Week. In light of the recent pandemic, the importance of education and value of educators has been increased. The caliber of teachers at CHA is distinct. With over thirty percent of our faculty having advanced degrees, our faculty can provide over forty hours of dual-credit course work. Eight of our faculty members have served at Christian Heritage Academy for over twenty years. This longevity provides a rich heritage. Fifteen percent of our faculty, with another ten percent in progress, are designated Master Teachers in our distinct Principle Approach Methodology which enables us to train the next generation of faculty members. Unlike other districts that require the state minimum of fifteen hours of professional development hours each year, CHA designates over a hundred hours each year with additional days in the summer for professional development. From special grade-level events to excellence in the arts and athletics, our teachers devote countless hours beyond the school day.
This investment of time is rooted in Luke 6:40 which states that a student when he is fully trained will be like his teacher. CHA believes that the teacher is the living curriculum. CHA's advancements in curriculum design provide our new teachers and students with a solid academic foundation. CHA's distinct eight principles of leadership are being used to train character and develop leaders. This is a fulfillment of our school's vision statement which is to train Christian leaders in every sphere of society who understand America's gospel purpose. Our distinct five-step process of Biblical reasoning undergirds our mission of producing true Christian scholars who will propagate the gospel to the whole world and who will be used to teach others the principles of liberty which were used in the formation of our nation.
If you have a moment, would you please pray for your student's teacher this week? Would you consider writing them an email or sending a card? CHA teachers selflessly give of their time to invest in the lives of their students for the kingdom of God. It is a blessing to work alongside each of them each day. I am blessed. We are blessed.