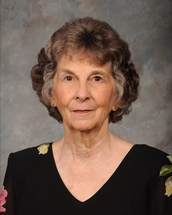 Home School Program
The administration of Christian Heritage Academy has, for 28 years now, believed the academy has a distinct calling within the home school community. The Home School Satellite Program provides various services to home schoolers and their parents, including standardized testing, teaching seminars, cumulative recordkeeping, instructional materials, and school affiliation. Also, regular quarterly meetings with a home school coordinator include opportunities to share ideas and ask questions among peers.
A few of the distinctives of home schooling are:
Low student/teacher ratio
Parent participation
Child/parent relationship
Learning in less time
Fewer distractions
Flexible schedule
Mission Statement
The purpose of the Home School Satellite Program is to produce home school teachers who are equipped to educate their children biblically--an education which is characterized by laying a foundation for personal salvation; developing Christian character, conscience, and self-government; and producing a level of academic scholarship and service which is commensurate with the student's God-given abilities.
Personal Testimonies
As far as I know, CHA is the only program which focuses on increasing the growth and expertise of you, the teacher. Those teachers who have been part of the CHA program have grown in knowledge of subjects, in skill with methodology, in understanding of our history, the Bible, our Lord. In short, we have all grown as persons as we have walked this path with our students. Home schooling is our calling from God, and CHA's program guides us in fulfilling that calling. Training the home school teacher is CHA's niche in the community of home school programs. It is the reason this program exists.~Marilyn Doerfel, former home school teacher and home school coordinator
When I enrolled in the CHA home school program, I was looking for one thing - accountability. What I received was so much more. The things I have learned (and am still learning) are building a solid foundation in me - a foundation which gives me a reason for home schooling and a path to follow as well as support I need in teaching my children. I receive counsel from a godly coordinator which has shown me the importance of teaching my children obedience and Christian character along with the academics. I have had the opportunity to observe in classes in the school and dialog with teachers. There are standards of what to teach but there is freedom in how to teach my child. I can know I am teaching what I should, yet exercise my own creativity in accomplishing the task. I am ecstatic about that! God has blessed CHA with an amazing spirit, and I, in turn, have been blessed with a secure feeling about the home schooling years to come.~Summer Saad, home school teacher and mother