The Lord is Our Shield
October 05, 2020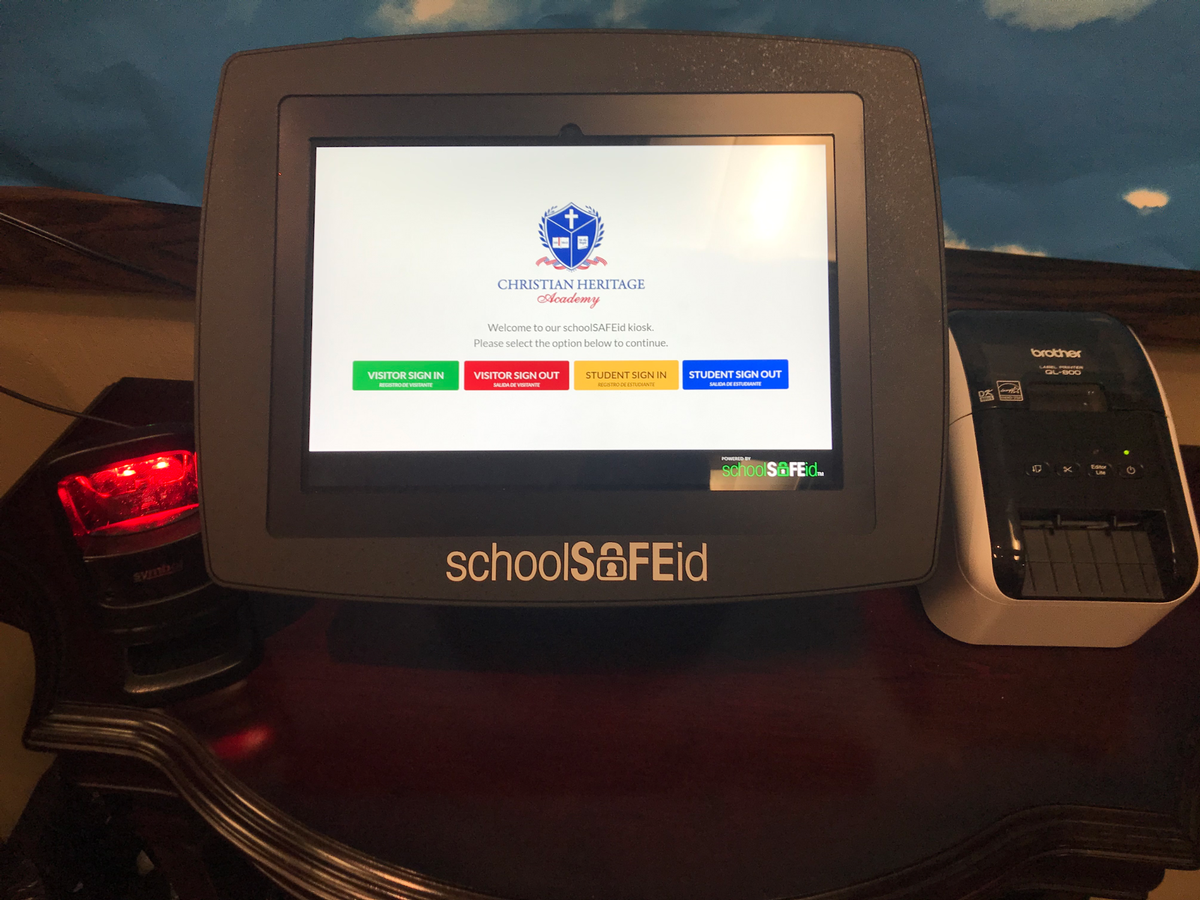 The Lord continues to provide for Christian Heritage Academy in a plethora of ways. Since the kick-off of our current Capital Campaign in 2018, the Lord has provided funds to install air conditioning and sound in the cafeteria, upgrade the air conditioning on the first and second floors, install magnetic locks on the gymnasium and Fine Arts doors, remodel the elementary second floor hallways and elementary office entrance, relocate the Genesis Learning Center, and remodel the secondary science rooms on the second floor. You may also have noticed that we have upgraded our safety systems in the building. With the addition of SchoolSafe ID, all visitors will check in at the office using this software. SchoolSafe ID requires visitors to scan their driver's license which is checked against a national databank registry for sex offenders. It prints out a visitor id badge to be worn while in the building. All school employees are trained to look for the badge and help visitors check-in at the office. Frequent visitors may scan their phone using SchoolSafe ID to streamline the check-in process.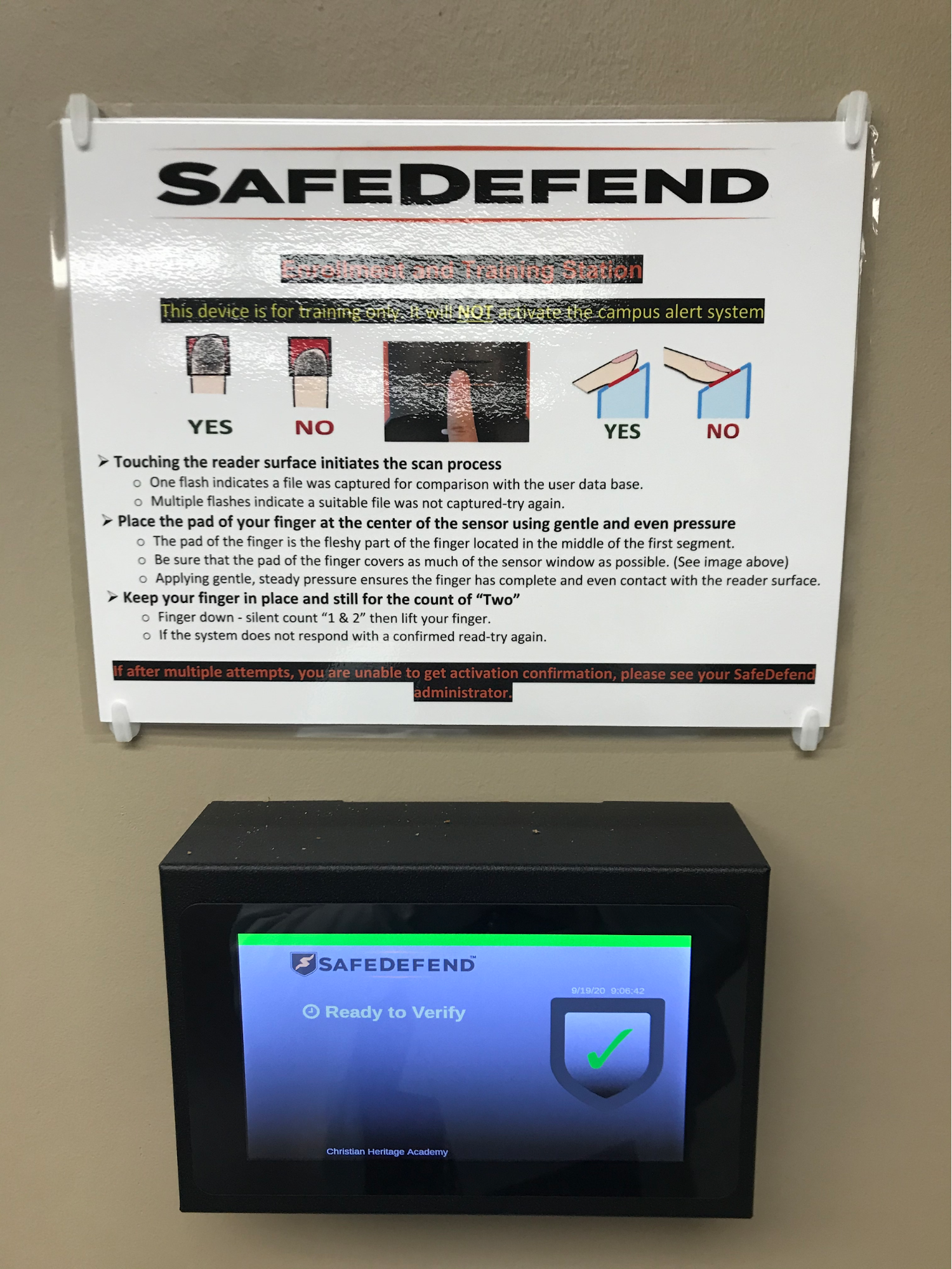 Through the generous giving of one of our donors, CHA was able to install SafeDefend. SafeDefend is a rapid notification system which uses employees' fingerprints to alert school personnel and the police in the case of a lockdown situation. Staff and law enforcement are contacted immediately so that the school could be locked down faster and help will be on the way. The faculty and staff were trained in August during its professional development training days and will receive more training over fall break. While we pray that we will never have to use this tool, we understand that the Lord has given us wisdom and the resources to provide a safe environment for all students and employees.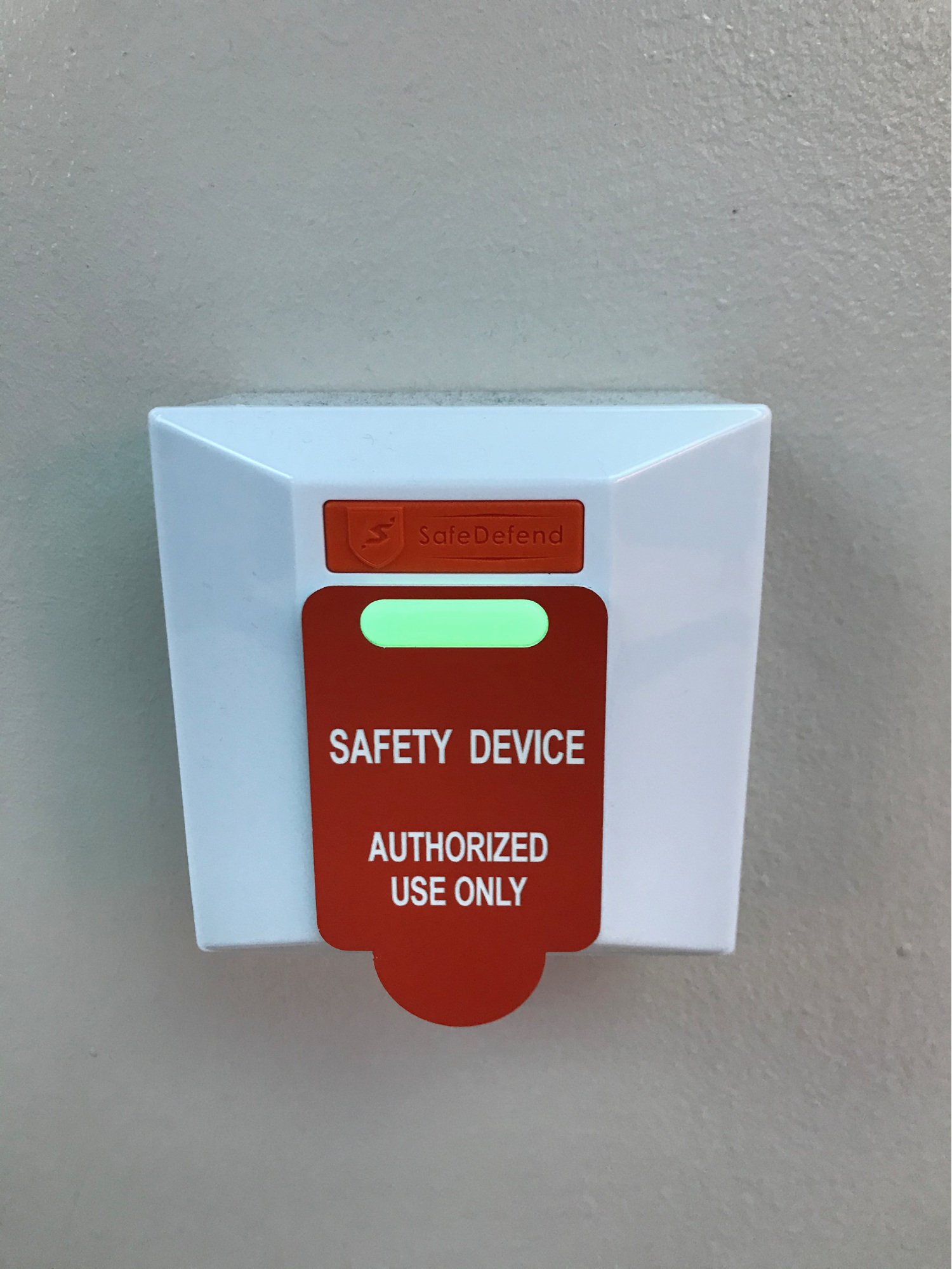 Beyond these new safety upgrades, the faculty and staff at CHA pray daily for our school and the students. Our Monday, Wednesday, and Friday morning devotion times are times of prayer. The teachers pray daily with the students. One of my most favorite sights is watching Mr. Josh Bullard walk through the halls greeting the teachers in the mornings in their classrooms and praying over each room. Mr. Holmes has also taken up this practice. While resources like SchoolSafe ID and SafeDefend are necessary in today's culture, we ultimately understand that the Lord is our shield.
"The LORD is my strength and my shield; in Him my heart trusts, and I am helped; my heart exults, and with my song I give thanks to Him." Psalm 28:7
If you are interested in learning more about our current Capital Campaign or would like to give towards it, please visit our website.