Reserve a Spot
February 04, 2020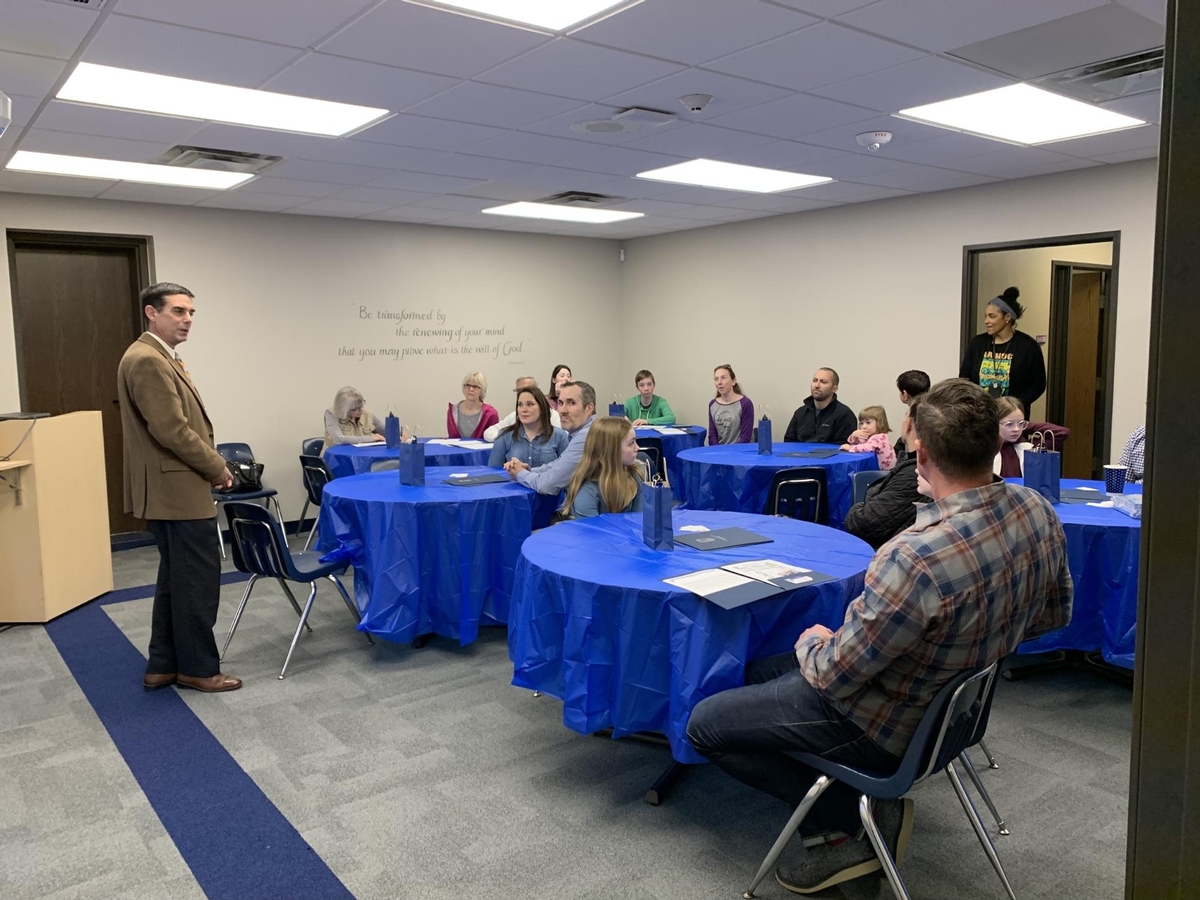 Prior to our children entering pre-kindergarten, our family took tours of each of the public and private school offerings in town. We had a list of questions and non-negotiables that we were considering. Biblical worldview, philosophy of education, methodology, class size, accreditation, test scores, extra-curricular activities, and many other topics filled our list. As we visited each school, it was evident what each school valued and where each school excelled. No school had every box checked. As the process continued, God revealed His desire for our family. The next question on the list was, "Is there an available spot?" Our family took similar steps as our children went to college, the end result was the same. Our final question was, "Is there a spot?"
February marks the start of re-enrollment at CHA. It is an important time in the life of the school. Each year, CHA is blessed to have 92-95% re-enrollment. Last year, we were blessed to increase our enrollment by 30 students. Last Friday, Mrs. Small and the Admissions Department hosted a Campus Preview Day. The picture above is a glimpse of God's blessing of the event. As we make preparations for next year, it is highly recommended that current families re-enroll at their earliest convenience before enrollment is opened to prospective families. It is exciting to see new applications arriving each week for the upcoming school year.
One way prospective families may learn more about the school is by attending our Heritage Banquet on March 31. Families who do not have students enrolled at CHA but would like to learn more about the 2020-21 school year, may attend the banquet for free. Through the generous donations from our table sponsors, the banquet has been underwritten and the proceeds towards the Heritage Fund will go to the internal needs of the school such as technology, science labs, curriculum development, and elementary playground needs.
Gold
Broadway Tag Agency
Wootten Family
Executive
Kimray, Inc.
Ambassador
3109 Design
Hidden Trails Country Club
Immediate Care of Oklahoma
Jim's Community Pharmacy
Bags, Inc.
PFI
Lingo Construction
Mr. and Mrs. Rick Metheny
Oklahoma Baptist Homes for Children
Rudy Construction
Tinker Federal Credit Union
Mr. and Mrs. Trey Tipton
Legacy
Mr. and Mrs. Ike Burress
Keller Williams ~ Mr. and Mrs. Seth Bullard
Family-Individual
Barefoot Homes, LLC
Bryan's Flooring
Dr. and Mrs. Henry Chan
Mr. and Mrs. Bart Davis
Shelter Insurance Company ~ Mr. Joe White
If you have not "reserved your spot" at the Heritage Banquet or as a table sponsor, there is still time. You may register online at cha.org. If you know of a prospective family who is interested in "reserving a spot" for the 2020-21 school year and would like to attend the banquet, please contact rgonzales@cha.org. If you have any questions about this year's Heritage Banquet or would like to donate online, please contact sdemoss@cha.org.
Have a great week!